Tattoos are still a somewhat taboo subject in Japan. In short it mainly stems from it's association to organized crime, the Yakuza. Many public gyms, pools, and baths do not permit any customer who has a tattoo. Despite that as time goes on many people, especially the younger generation, do not see them as a very big deal at all.
Naturally, tattoos on celebrities, especially women has been a popular topic among entertainment fans for many years now. Entertainment website Naver complied a list of people entertainers who took the plunge and got some permanent ink. While the list is quite low when compared to the west, it might surprise you how many top stars actually have tattoos. Check out the full list below (and click here for some optional BGM)
Namie Amuro

Namie is probably the most well known and famous example of a female Japanese entertainer with tattoos. She got her first tattoo as the top teen idol, which is just something you did not do back then. If that were to happen today it would still be a considerably large scandal. She has a tattoo on her left arm in memory of her mother, who was murdered in 1999. Under that she has "HARUTO", the name of her son. On her right arm she has a tribal bracelet design and a barcode signifying her birthday. She also has "Love Peace World" near her right wrist.

Rie Miyazawa

One of Japan's most prominent actresses, she has a small folded crane tattoo on her shoulder blade.

Koda Kumi

Kumi has a tattoo of  a butterfly. As pictured it was highlighted in a magazine during the release of her third studio album "feel my mind", but she has mostly kept the tattoo hidden throughout her career. It can be spotted in some live performances due to her outfit.

Rimi Natsukawa

Rimi is an enka and folk singer. She has a bracelet shaped tattoo on her wrist and a tattoo on her right ankle.

Kudo Shizuka

Kudo has a snake tattoo on her left ankle, matching with her husband Takuya Kimura. The design was taken from Native American traditions, it's said that the snake symbolizes eternity and when done in pairs it represents an oath that's going to be kept forever.

Ayumi Hamasaki

Ayumi got a tattoo with former boyfriend Tomoya Nagase. After they broke up she modified it fully finishing the heart and adding a crown.

Kyoko Kano

Kyoko Kano is the eldest sister of the infamous duo Kano Sisters. She has two small tattoos on her hand, apparently there are 8 other men who all have these same hand tattoos. Probably human sacrifices.

Chara

The alternative queen has a bird tattoo on her shoulder as well as a violet flower flowing down her neck.

Noriko Sakai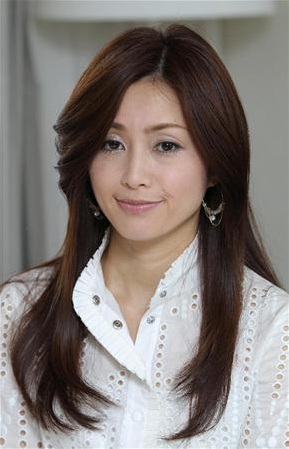 Formerly troubled singer and actress Noriko Sakai had tattoos on her left finger and left ankle, they have apparently been removed around 2010 when she was recovering from her 2009 drug scandal.

Rikako Murakami

The veteran actress has a tiny tattoo behind her left ear.

Minako Hayashishita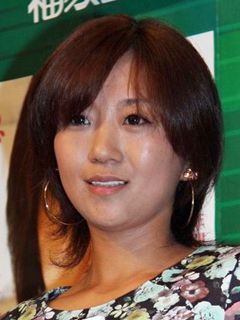 Minako is a tv personality, she has an elaborate back tattoo adorned with flowers and a phoenix.

Mika Nakashima

Mika has two tattoos. A purple lotus flower that starts at her lower back, and text on her wrist that says "TRUST YOUR VOICE"

LiLiCo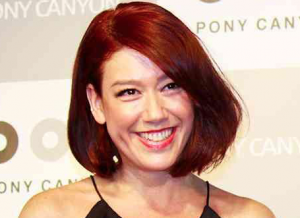 The tv personality turned professional wrestler has a various assortment of tattoos ranging from a tribal tattoo on her wrist, a star on the back of her neck, and a heart tattoo. She has 13 tattoos in total.

Naoko Iijima

The former Gravure model turned actress has a rose tattooed on her left arm.

BoA

BoA isn't Japanese, but Naver decided to include her on the list anyway seeing as for her entire career she has been active in Japan. The singer has a "B" on her back with an angel peering through the hole. She also has "Chiara" on her wrist.

1 2