Earlier today, legendary French fashion house Christian Dior held its Pre-Fall 2015 fashion show in Tokyo. This is the first time that Dior has ever held a show for its pre-fall collection. Pre-fall is the season that comes after the standard spring/summer season but before the standard fall/winter season.
Tokyo was chosen due to Dior's longtime relationship with Japan. Christian Dior himself was inspired by Japan in his childhood in France by the decor of his family home. In the early 1950s, he designed a collection using fabric from a famous Kyoto textile company. Around the same time, the Daimaru department stores in the Kansai region began selling his designs. The House of Dior, at this time headed by Yves Saint Laurent, designed a series of dresses for the civil part of current Empress Michiko's 1959 wedding to the current emperor, Akihito.
Currently, Dior is head by Raf Simons. Back in the 1990s when Simons first started out designing, as a menswear designer, the Japanese were among his first customers. Today, he launched his Pre-Fall 2015 collection at Kokugikan, which is normally used for sumo wrestling. Several celebrities were in attendance. Check out who attended after the jump!
Mika Nakashima
Crystal Kay
Mademoiselle Yulia
Kiko Mizuhara
Anna Tsuchiya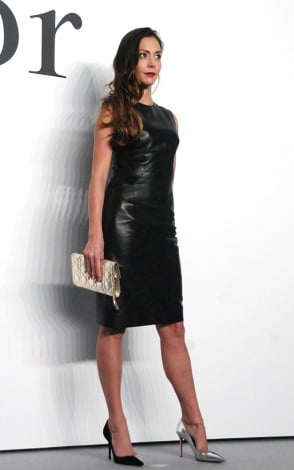 Rila Fukushima
Ryuhei Matsuda
Elli Rose
Izumi Mori
Koyuki and Sumire
Eriko Hatsune
Video of the show: