Can you hear my heartbeat?
No?  That's probably because I am dead from the announcement of a Yuri!!! On ICE Movie!
On April 29, Yuri!!! on STAGE took place at the Maihama Amphitheater.  The special event featured the voice actors Junichi Suwabe (Victor Nikiforov), Toshiyuki Toyonaga (Yuuri Katsuki), Kouki Uchiyama (Yuri Plisetsky), Kensho Ono (Phichit Chulanont), Shunichi Toki (Leo De La Iglesia), Hiroki Yasumoto (Christophe Giacometti), Yuutaro Honjou (Guang-Hong Ji), Kenji Nojima (Seung-gil Lee), Ayumu Murase (Kenjirou Minami), Satoshi Hino (Emil Nekola), Wataru Hatano (Georgi Popovich), and Jun Fukuyama (Takeshi Nishigori); as well as original creator Mitsurou Kubo.  Fans were delighted to view the voice actors perform live readings of scenes from the anime and were even treated to an original drama story.
A recording of the Yuri!!! on STAGE event will be released on blu-ray and DVD on July 28.
At the evening event, an announcement was made for a Yuri!!! on ICE movie!  At this point in time, not much is known about the film, but this will be a completely new animated theatrical production and not a compilation film.  So we can look forward to the return of all of our favorite figure skaters possibly at the World Figure Skating Championships.
Follow the official Yuri!!! on ICE twitter for updates.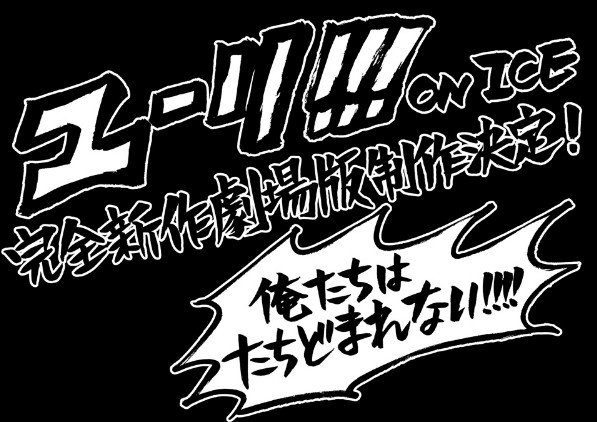 See You NEXT LEVEL
You bet your ass you'll see me next level
(via natalie)