As previously reported, Takano Ichigo's romance manga Orange, is being turned into a live-action film.  Tsuchiya Tao and Yamazaki Kento are playing the main leads. The Sci-fi love story follows Naho (Tsuchiya), a 16 year old high school student who begins to fall in love with Takeru (Yamazaki), a new transfer student.
Her infatuation is predicted by an enigmatic letter that she receives the morning before they meet. The letter claims to have been written by herself, ten years in the future. It advises her to behave differently in the past, so that Naho's 26 year old self won't have to grapple with so many regrets.
"Orange" has released its poster which also confirms the movie's opening date on December 12, 2015. The poster depicts the protagonist Takamiya Naho (Tsuchiya Tao) in both her present 16-year old and future 26-year old self.
The text on the poster reads:
In the spring of my second year of high school, I got a letter. The sender was was my future self.
The letter from ten years in the future will change my timid "present."
The film's first teaser was also released. Check out the details below.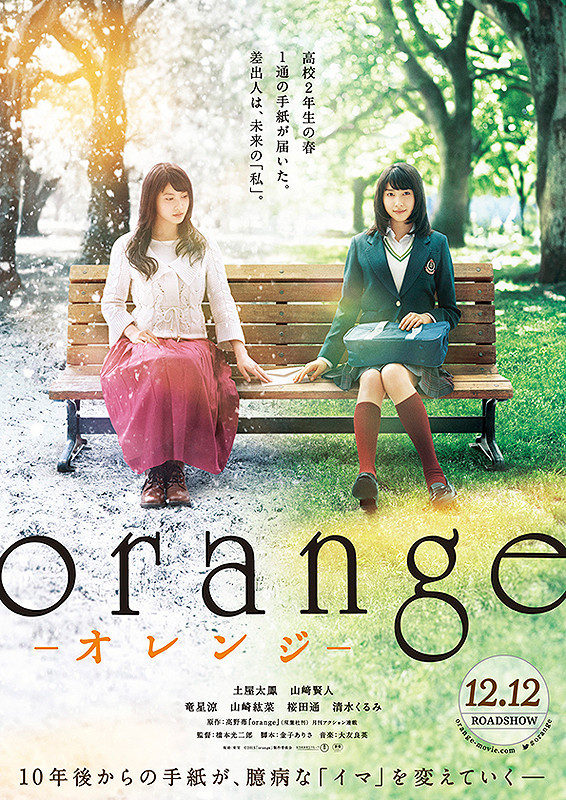 (via ANN)