Hello Arama readers! Here are our staff picks for February 2017, check them out below.
Alex
Suiyoubi no Campanella
SUPERMAN
All eyes were on Suiyoubi no Campanella for this record. After the mixed reception for their Major debut release UMA, this was the right chance for the Electronic/Rap outfit to avenge themselves, and they succeeded. SUPERMAN is a strong and fun record that's constantly fresh and surprising throughout its ten tracks, which is all the Campanella fans really needed in this moment. Despite following the pattern that made the outfit successful in its pre-Major era, SUPERMAN still manages to sound refreshing thanks to a much more upbeat approach, and the adoption of 80's, Funk, and even African vibes, packing a number of impressive influences inside a familiar pattern. A great recovery after a little slip-up.
NECRONOMIDOL
DEATHLESS
If last year's from chaos born EP was a valid showcase of NECRONOMIDOL's ability in mixing up Electro-pop with Metal, the unit's new record DEATHLESS is the ultimate consolidation of this formula. While this approach isn't anything really new in the maze of a saturated niche like the Alternative Idol scene, Necroma is the only outfit out there who's adopting it with knowledge and actual seriousness, avoiding the forced "bizarre" path 90% of its colleagues in the industry blindly pursue. Spacing from Black to classic NWOBHM, DEATHLESS brings various sub-genres of Metal to the table crafted with remarkable prowess, while delicately applying sinister Electronic layers on top, making this abused formula sound natural and cohesive for the very first time. This is the record every NECRONOMIDOL fan was waiting for, and the best one to get into the music of the "Ultra-dark idol unit".
Owatari
KREVA
Uso to Bonno
Uso to Bonno is KREVA's first album in nearly 4 years and it doesn't disappoint. The album mixes synths, strings, electronic, and a touch of old school hip hop sounds for an interesting album. The album also finds strength in its features."Omoide no Mukougawa" features fellow rapper AKLO and former AKB48 member Yuka Masuda is featured on the track "Sanzan." Yuka has a nice tone to her voice that complements both KREVA's rapping and the overall atmosphere of the track. Likewise, AKLO lends himself well to the bass heavy "Omoide no Mukogawa." The album is filled with catchy beats and hooks and these two songs are no exception. KREVA finds a nice balance of hip-hop, rap, and pop in this album that works really well with his rap-singing style.
Shishido Kavka
DO_S
Kavka's 2016 album "Toridori" rarely received and plays from me, but "DO_S" is a complete 180 from that. In my opinion, Kavka put together better mini-albums than she does full albums. "DO_S" is filled with catchy tracks and great diversity. The mini-album starts off with the energetic and danceable "Tachiagare" and slowly progresses into mid tempo and slower songs. "DO_S" experiments more in its opening tracks which keeps the album interesting. However, Kavka's take on typical jpop/jrock sounds on the album's closing tracks are just as good.
Lick-G
Trainspotting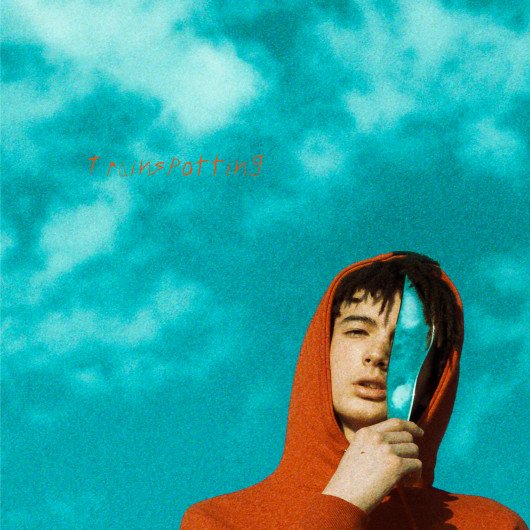 Lick-G is a young rapper and while he comes off as a try hard at times (especially with that hair) he released a pretty solid debut album. He shows talent and has a nice flow. "Hollyview" and "Mellow Akira" are probably my two favorite tracks from the album. They exhibit Lick-G's skills as a rapper and his ability to keep his raps fresh and interesting. As the album progresses I do find Lick-G's rapping to be a little bland at times, but the production and the unusual mixture of sounds keeps the album interesting.
Shirakami Mashiro
Tokyo Ni Okeru Sex Friend Ya Koibito No Nanigashi(Mata Ha Sore Ni Nita Jouji)ni Tsuite Kiite Kaita
The only bad thing I really have to say about this EP is that it has an annoyingly long title. The EP is a nice record that takes a more mature turn from some of Mashiro's vocaloid work. The EP has a mixture of sounds which somewhat remind me of Nakashima Koh, but Mashiro leans closer to pop than Nakashima does. The track Kyouhansha is the standout song on the EP. Its infectious beat and Mashiro's vocals draw you into the track and make for an easy listen.
Click here to watch the music video for "共犯者"
Ash
Haruko Tajima
Harukonium
Haruko Tajima's debut solo release "Violence" was a truly balls to-the-wall, no fucks given affair. Outsider music at its most outsider- think along the lines of "This Is Nats" in terms of irreverent but without being too 'try-hard' and you'd be close. Her sophomore release, Harukonium is still reaching toward that outer sphere but far more focused, serious, and downright impressive. It's so much of a leap forward that it's hard to believe you're listening to the same artist. Heavy synth, industrial elements, new wave and techno inspirations and fantastic, trance like vocals (it's hard go this listener not to be reminded at least a little of HYS-era Yapoos) all lead to one of the most exhilarating releases I've heard in 2017 so far. A face to keep an eye on.
Megumi Hayshibara
Imawa no Shiginami
While I have had problems with a lot of Shiina Ringo related releases from the last few years, credit is due where credit is due. This single is quite charming- the main track is a real gem and feels like it was written when Ringo's foray into jazz and showtunes was still something fresh. Megumi's vocals match up pretty well with the composition and the songwriting is strong. The bside, "Inochi no Ibuki", is nothing too exciting, but it feels like a traditional b-side, and could likely be the first song with Ringo with no direct tie in for a long while. It's breezy, quaint and enjoyable. It won't be something people will freak out about, but it certainly is the most pleasant experience from Ringo in about 5 years. Couple these two tracks with instrumental versions and you've got another nice single that goes along well with the last Ringo/Megumi collobaration, Ursurai Shinju.
1 2