It's only a few more days until Johnnys' newest group, "King & Prince" debuts! In gearing up for their big day, the group already had their first television commercial (Disney Tsum Tsum Land app) and first TV regular corner (ZIP! Ginza Debut). This time, the group graces the cover of popular women's magazine "anan" to be released on May 23, which marks the first time in the magazine's 48 year history that a group is on the cover on their debut day.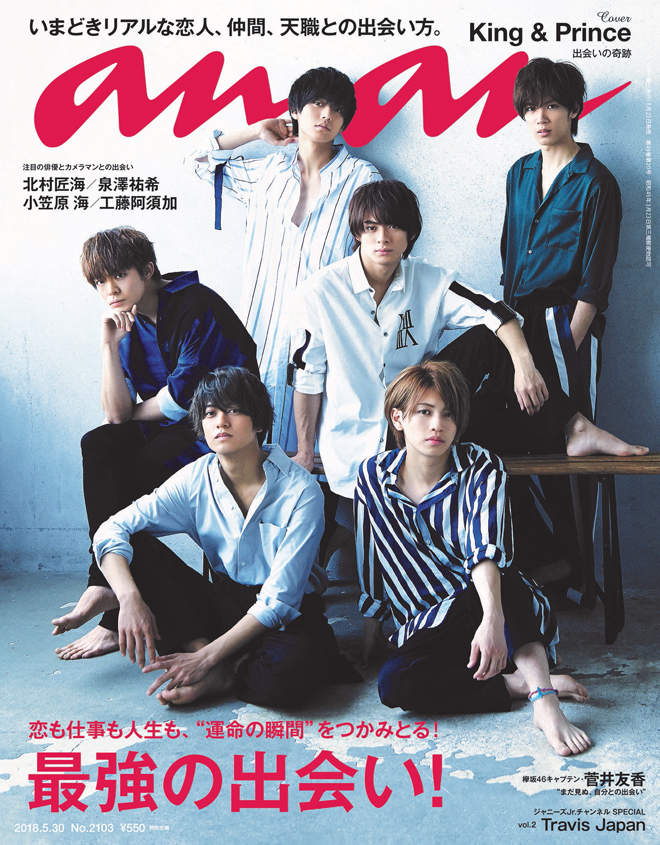 The theme of the special feature is "the strongest encounter!" In addition to the front cover, there will be a total of 12 pages from the group which will also include solo interviews. Look out also for the "anan" 2102 issue (May 16 release) prior to this, as the group will have a 4-page feature to precede their anan cover.
King & Prince will release their debut song "Cinderella Girl" on May 23, the theme song to TBS drama series "Hana Nochi Hare" which also stars member Hirano Sho.
(via Oricon)