A few weeks ago, Seiko Oomori announced her 3rd album "Kichigaia". In a turn of events, Seiko has changed the name to 'kitixxxgaia', still pronounced the same. The album is set to feature a plethora of guests including fox capture plan, Noko (from Shinsei Kammatechan), Ano (from You'll Melt More) and DAOKO. She has just released the lead in single, for the opening track to the album "Dogma Magma" featuring fox capture plan.
In her most stylish and provocative video yet,  "Dogma Magma" uses Christian imagery, amazing costumes, potent and intense song changes and Seiko's unrelenting visual style to create one hell of an exciting experience for fans. Watch the video and see the finalized album track-list below!

kitixxxgaia tracklist:
1. Dogma Magma feat. fox capture plan
2. Hikokuminteki Hero feat. Noko (Shinsei Kammatechan)
3. IDOL SONG
4. JI・MO・TO no Kao Kawaii Tomodachi
5. Gutto Kuro SUMMER feat. Ano (You'll Melt More)
6. Chikyuu Saigo no Futari feat. DAOKO
7. Pink Methuselah
8. POSITIVE STRESS
9. Mugen Climax Kamome Kyoushitsu-hen
10. Orion-Za
11. Communication Barrier
12. Kimi ni Toduku na (kitixxxgaia ver.)
13. Analog Syncopation
Album announcement poster: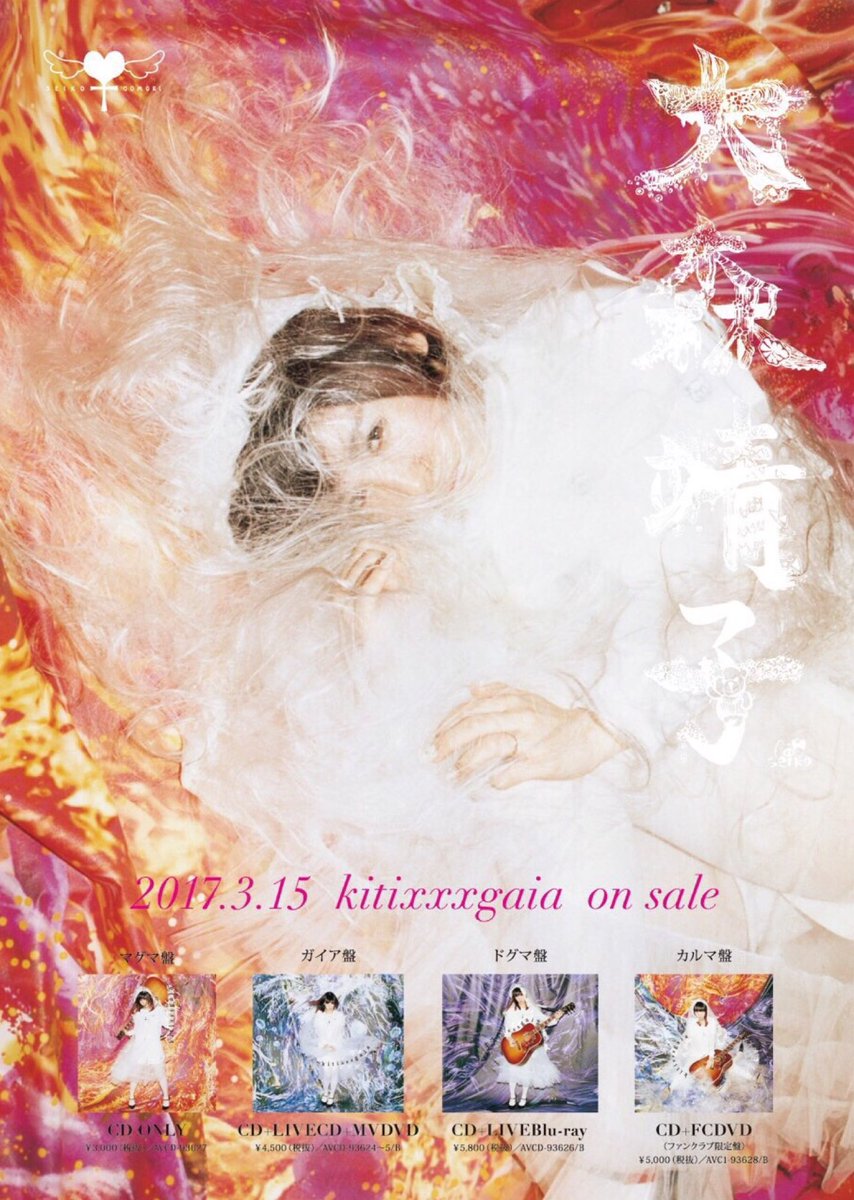 Things are sure getting exciting for Seiko Oomori fans now!