Sexy, smoky jazz and cabaret inspired rock songstress Maron Hamada has been slowly building a loyal fan-base over the last few years and has finally announced her third album, "Lady Monochrome" this morning. It follows up her fantastic previous album "Seijuku no Marble" and runs hot off the heels of her latest single "Kisetsu Meguredo (Jazz Ver.)". "Lady Monochrome" is set for release on January 25 and already has no doubt what will be one of the most striking album covers of 2017. Check it out, and the track-list below!

Album Cover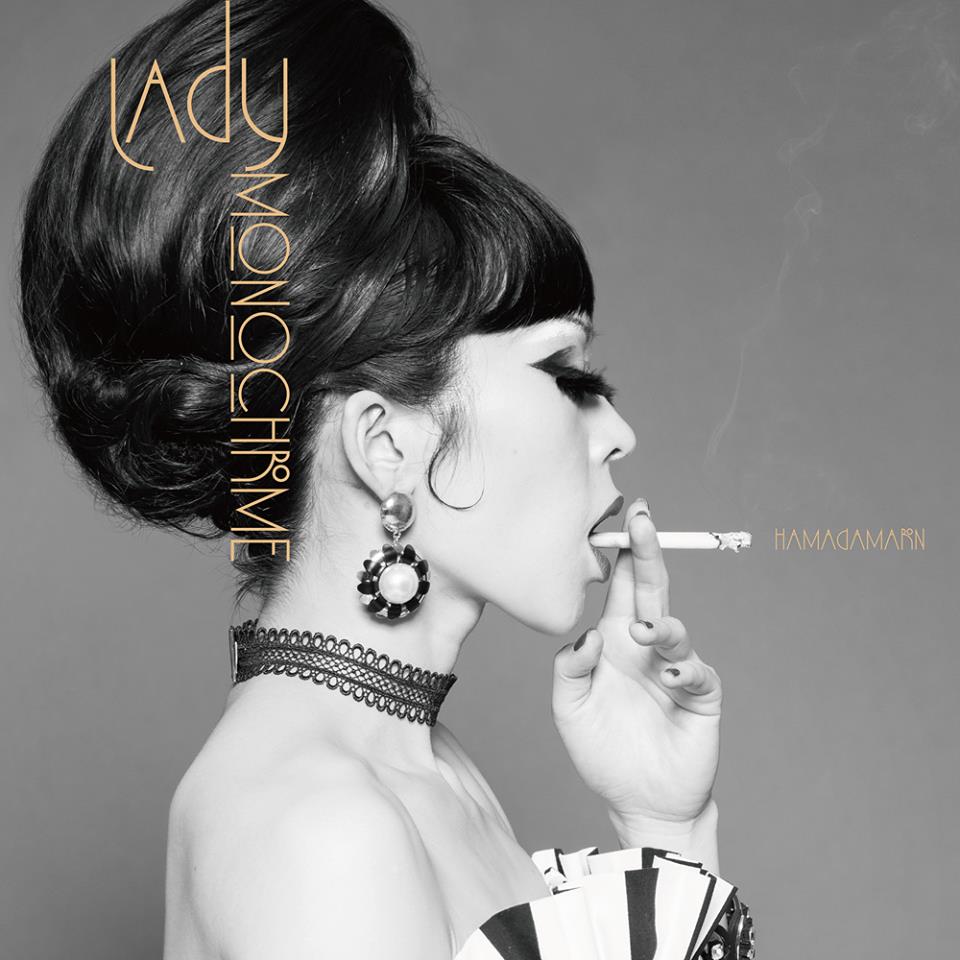 Tracklist:
1. Karisome Eros Tokimeku
2. Tsukiyo ni Koboreru wa Aa
3. Saigo no Bansan
4. Kuroi Ichigo
5. Kagami
6. Kisetsu Meguredo
7. Ikiru Nou ga Subete
8. Ouji ni Tsugu, Hime Iwaku
9. Spotlight ni Terasarete
10. Jacaranda no Hana
Lady Monochrome is out on January 25 via VIVID SOUND and will retail at 2,500 yen.
For those new to Maron Hamada, think of her as a harder edged jazz cabaret singer. It's hard not to think of Shiina Ringo's jazzier side but Hamada really wears her heart on her sleeve with her blend of music. She is jazz through and through. Coupled with her totally unique, husky and sensual singing style, it's hard not to take notice.  This third album was expected, but is still surprising to see it announced so suddenly. Fans have got one truly exciting release to look forward to in 2017, what a great start to the year!
Here's a couple of her older singles to whet your appetite: