Ronald
Tomita Lab
SUPERFINE
Tomita Lab's album "SUPERFINE" may very well be the trendiest album of the year, but that's not a bad thing. One of the big trends today is jazz fusion, something that Tomita Lab has been doing forever. Now, there are a number of newer acts doing things in this field, and a number of them are featured on this album, including the vocalists for cero, Suchmos, CICADA, and Sugar's Campaign. And there's also KOM_I of Suiyoubi no Campanella, perhaps the trendiest act of this year. "Trendy" is often seen as a bad word, meaning something that is fleeting and better left forgotten by time, but this jazz fusion trend is quite rooted in the past. It's classic, but with a twist to make it fresh, meaning that people probably won't shudder when they look back on it in the future.
Suiyoubi no Campanella
SUPERKID
Two of my selections this month are related to the Tomita Lab album, with Suiyoubi no Campanella's new digital single "SUPERKID" being the first. Something was missing with the group's major label debut album, "UMA", earlier this year. I didn't get the same feeling listening to it that I got when I listened to their indie material. Well that feeling returned with "SUPERKID." It's as if they were reined in on "UMA" and the controls were loosened for "SUPERKID." The exuberance and experimentation is back!
METAFIVE
METAHALF
I wasn't really feeling "META", the debut album by METAFIVE earlier this year. With as talented as the members of this supergroup are, I expected a lot more. And I got it with "METAHALF." METAFIVE pooled their collective talents to create a tight and cohesive mini album that is their best work so far.
CICADA
formula
Going back to the Tomita Lab album, but also playing on the reconfirmation of original feelings in the Suiyoubi no Campanella and METAFIVE reviews is the new CICADA album, "forumla." I wasn't really into their release from earlier this year, the EP "Loud Colors", especially given how good their debut album was. It was a lackluster followup. But this has made me come back to how I originally felt about them. Their blend of R&B, jazz, and hip hop is sleek and seductive.
Kyle
The Birthday
DREAM. BACH AND CAFFEINE
I'm not very familiar with The Birthday, I listened to this single on a whim. Frontman Yusuke Chiba (Thee Michelle Gun Elephant & Rosso) has a husky gritty voice that's absolutely perfect for rock music. The bass AKA the unsung hero in bands really stands out in this track, the little solo in the intro is everything.
Ariane
May'n
Hikari Aru Basho He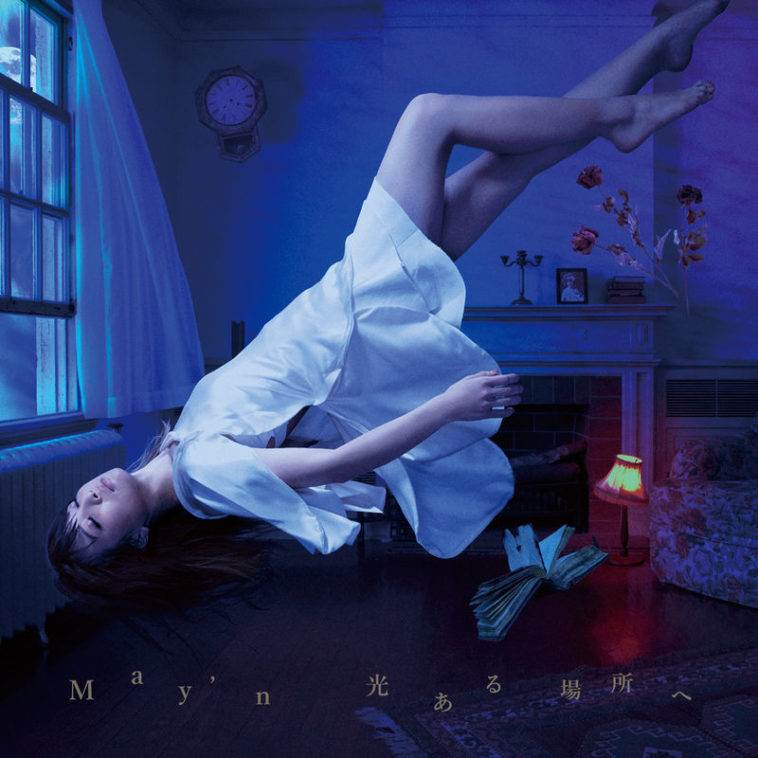 I adore this single by May'n. It's lead song is, Hikari Aru Basho He, hauntingly beautiful. It's also quite simple with the piano as the main instrument and strings that add to the sound but do not threaten to hijack the entire song when they do come in; but instead help build the song up to it's powerful end. The other songs, Destiny and Spica, play their parts to help make this a perfect winter single.
Da-iCE
Koigokoro
It seems like this past year Da-Ice had been putting their best foot forward with releasing quality music, and Koigokoro is no different. While this could've just turned out to be just another generic ballad, it's the clean production and the earnestness put behind Yudai Ohno's and Sota Hanamura's deliver of their lines that take it to the next level.
Keyakizaka46
Futari Saison
Looking to gain a place at my faves table lately is Keyakizaka46 and with Futari Saison they were able to make a reservation. It's such a fresh sounding song, it's interesting they picked it as an Autumn/Winter single. The whole single has a slice of life feel; meaning that they could be placed perfectly as background soundtrack for everyday activities. My favorite song of the single has to be Dare Yori mo Takakura Tobe!.
1 2