The first set of staff selection picks for 2017 is here! Picks for both December 2016, and January 2017 can be seen below.
Kano
Toki Asako
PINK
January was remarkable for the collaboration of two women – Toki Asako and G.RINA – who made appearances on each other's records. Both of them turned out to be of decent quality, as expected from the standards set by their previous works, but "LIVE & LEARN", in my opinion, lost the novelty of "Lotta Love", which remains a solid album, and was overwrought. While "PINK" was far from being the opposite of that, it tried to keep it simple and excelled at it. Asako's effort may take more than a couple of listens to sink in, although it was instant for me, but once it's all set, it offers a rewarding, almost classic, experience.
Kuzu no Honkai
Anime review
Kuzu
(literally "scum") was a long-anticipated adaptation for me. Not because it's a masterpiece of any kind, on the contrary, it would be better for everyone if the filth and pretense that infest this work of fiction that deals with two people pretending to be a couple since they can't be with the ones they love remained relevant only for the low-numbered community of manga readers in the West. However, the beast was unleashed, the hentaiesque scenes got animated, the characters maintained their unbearable personalities. Still, there is a virtue in all this mess.
This is not a typical shoujo love story, not a harem, but rather a realistic, though not without exaggeration, portrayal of human relationship. There is also a message, a warning, whatever you may interpret it as written all over KnH. Some people can relate to what's going on, some people can't help but cringe and express disgust at the unfolding events (me being closer to the latter) but it's undeniable that Kuzu is an event and won't leave anyone without making them feel a certain way.
https://www.youtube.com/watch?v=PADvp1J1x6M
Masamune-kun no Revenge
Anime review
Masamune-kun takes us to a more light-hearted setting where the main character is a bishounen who used to be bullied for bring fat in the past and was later "rejected" and nicknamed "piggy" by a young ojousan. The anime features a loli mother, a trap best friend, common archetypes, misunderstanding and a predominantly comedic tone that is occasionally broken by dramatic pieces. Realism here is as far as a typical anime goes. While the manga is currently struggling plot- and characterization-wise, the best bits before it went stale will likely to be animated and hopefully offer a satisfying conclusion.
Fumetsu no Anata e – Volume 1
Manga review
A new story by the author of "Koe no Katachi". This alone should say enough about what to expect from it but even being familiar with her previous acclaimed work can't prepare one for the new heart-wrenching story that doesn't have to be entirely true-to-life to work this time. "An immortal being that can shapeshift meets a boy that was left behind by his people for 'the paradise' and wishes to go there" the premise tells us. Uhum. I won't spoil any further for those who still haven't picked this up, but this is NOT a story about a cute boy traveling with an equally cute dog. Oh God, how mistaken I was. It's too early to tell whether it can top KnK in the long run, but the beginning was all kinds of powerful.
Ash
Ayano Kaneko
Sayounara Anata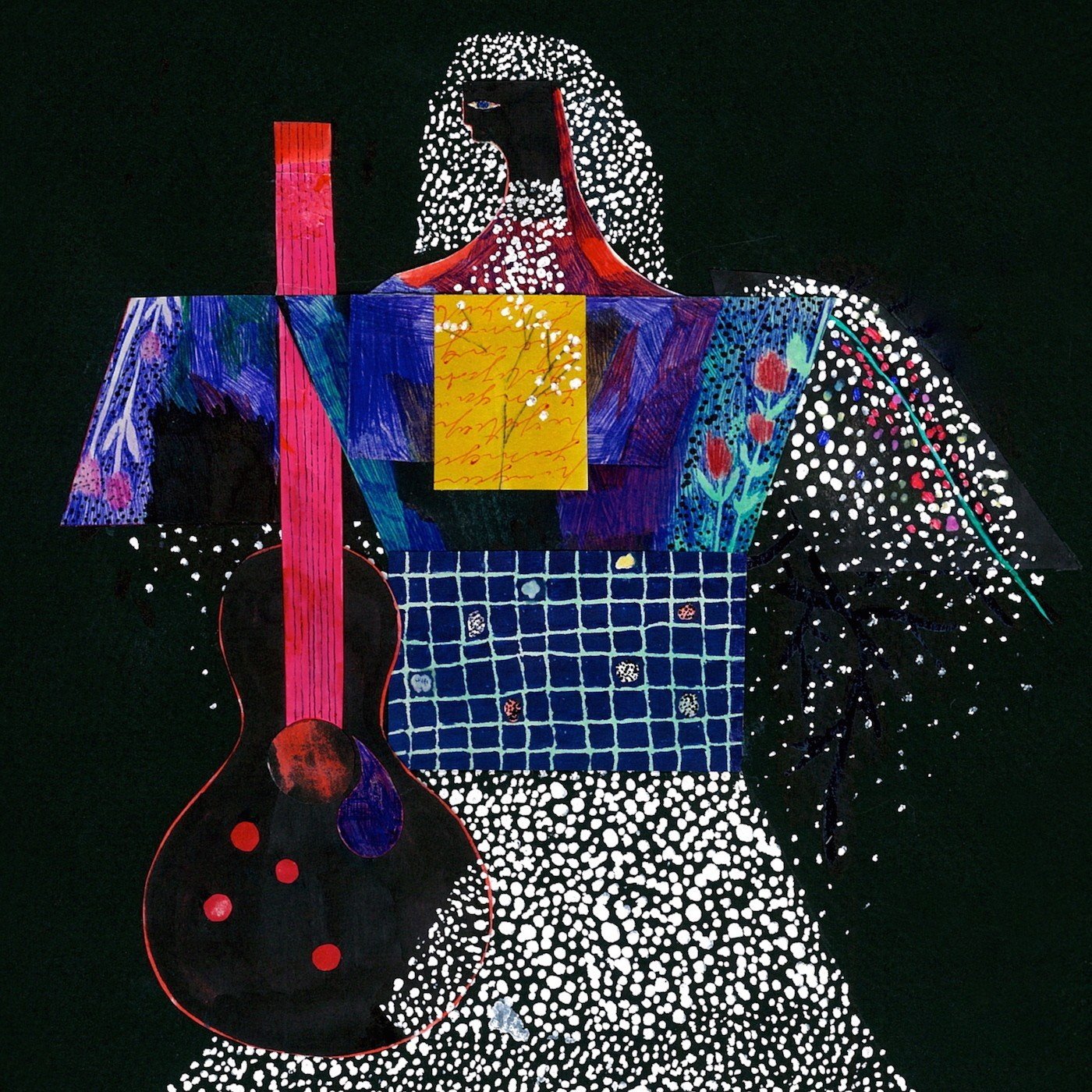 Ayano Kaneko's December EP was delightful and has really high replay value. Reaches more towards her folky roots, and songs fluctuate between her sweet sounding band tracks and her delightful acoustic ditties. Little flutters of her larger sounding rock material come through occasionally too, but overall, the EP provides one of the tightest, easy to listen to and truly enjoyable choices of the month.
Jun Togawa with Vampillia
Watashi ga Nakou Hototogisu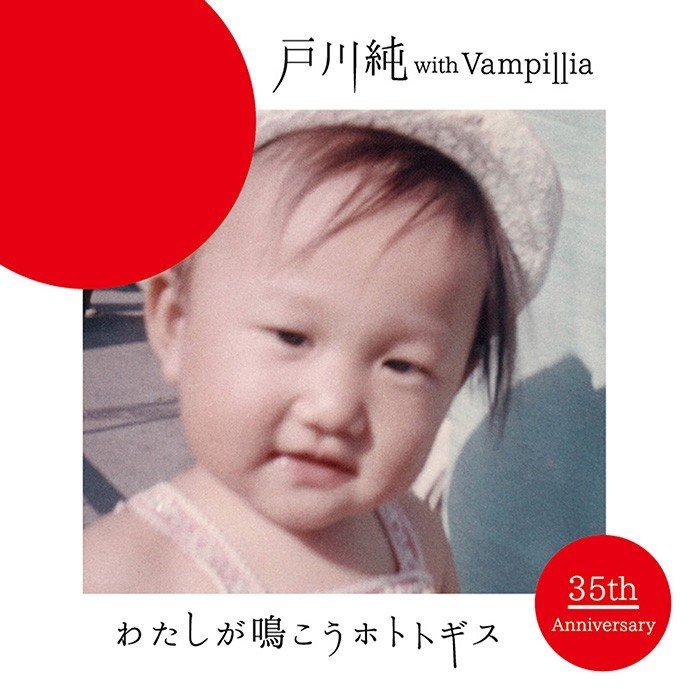 Not only a celebration of 35 years of the legendary songstress that is Jun Togawa, but it's own beast, showcasing the power behind Vampillia. This album is immense, constantly hitting you with a very complex sound that is equal parts Togawa breed new wave and Vampillia breed black metal. This album was my second favorite Japanese album of 2016 (right behind Seiko Oomori's TOKYO BLACK HOLE) and it's still on heavy rotation on my playlist. Cannot recommend enough, both for old-school Togawa fans and newcomers alike.
https://www.youtube.com/watch?v=SkNU0QbXVsw
Charan Po Rantan
Toritome Nashi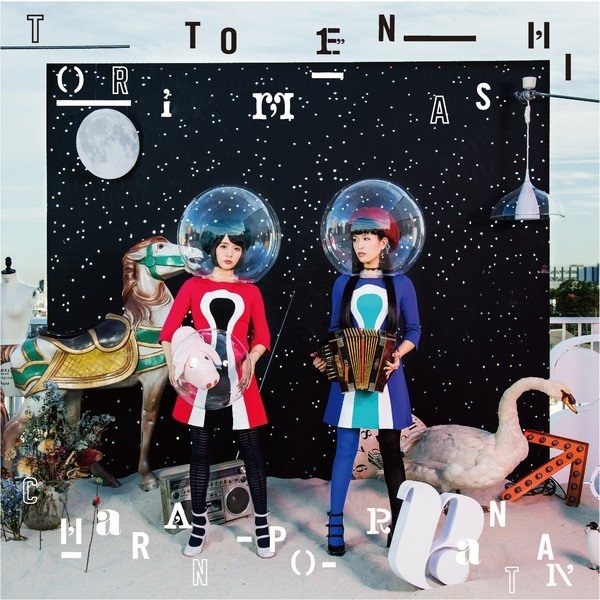 What a delightful album to kick off 2017! Charan-Po-Rantan deliver on all fronts with their latest mini album. It's 8 amazing tracks feature a strew of fantastic guests such as Rina Katahira, Rei, Tokyo Ska Paradise Orchestra, Mr. Children and Seiho, all used to great benefit. Charan Po Rantan add a huge amount of new sounds to their classic cabaret sound and it really does a world of wonders for them. Probably the first essential listen of the year.
Maron Hamada
Lady Monochrome
The last few years, Maron Hamada has been building a name for herself in the Japanese jazz-rock world and this time she's brought everything that makes her great to the forefront. A breezy yet compelling 40 minutes of some of the catchiest tracks you're gonna hear this year. Not only a great pop rock album, but also the best Maron Hamada album yet. Truly, she has found her own sound and it's irresistible.
1 2