Catch the full trailer for the highly anticipated face off between Kimura Takuya and Ninomiya Kazunari in the movie "Kensatsugawa no Zainin" (Killing for the Prosecution). Kimura and Ninomiya play public prosecutors in the movie who are pushed to confrontation due to a certain incident. Rage, tears, and other emotions are at play in the new trailer. A new poster visual is also released. The film opens August 24.
Based on the 2013 novel by Shizukui Shusuke that tackles statute of limitations, false charges and the profound theme "What is justice?", the movie is directed by Harada Masato (Japan's Longest Day, Kakekomi, Sekigahara). Joining them are Yoshitaka Yuriko, Matsushige Yutaka, Hira Takehiro, Ookura Koji, Yashima Norito, Otoo Takuma, Sakou Yoshi, and Yamazaki Tsutomu.
In the upcoming film, both Kimura and Ninomiya will play Tokyo public prosecutors. Kimura plays the lead as an elite public prosecutor Mogami Takeshi while Ninomiya plays novice prosecutor Okino Keiichiro who looks up to Mogami as a mentor. They both are assigned to a case with the suspect, Matsukura Shigeo, previously involved in a murder case of a middle school girl, which has already passed its statute of limitations. Mogami (Kimura) is bent on proving Matsukura's guilt as his failure to put him to justice caused the death of his most beloved person. He is also aware of the heavy grief carried by the deceased girl's family. As Okino (Ninomiya) doubts Mogami's persistence in setting up the suspect as the culprit, tensions mount between the two as they stand off against each other.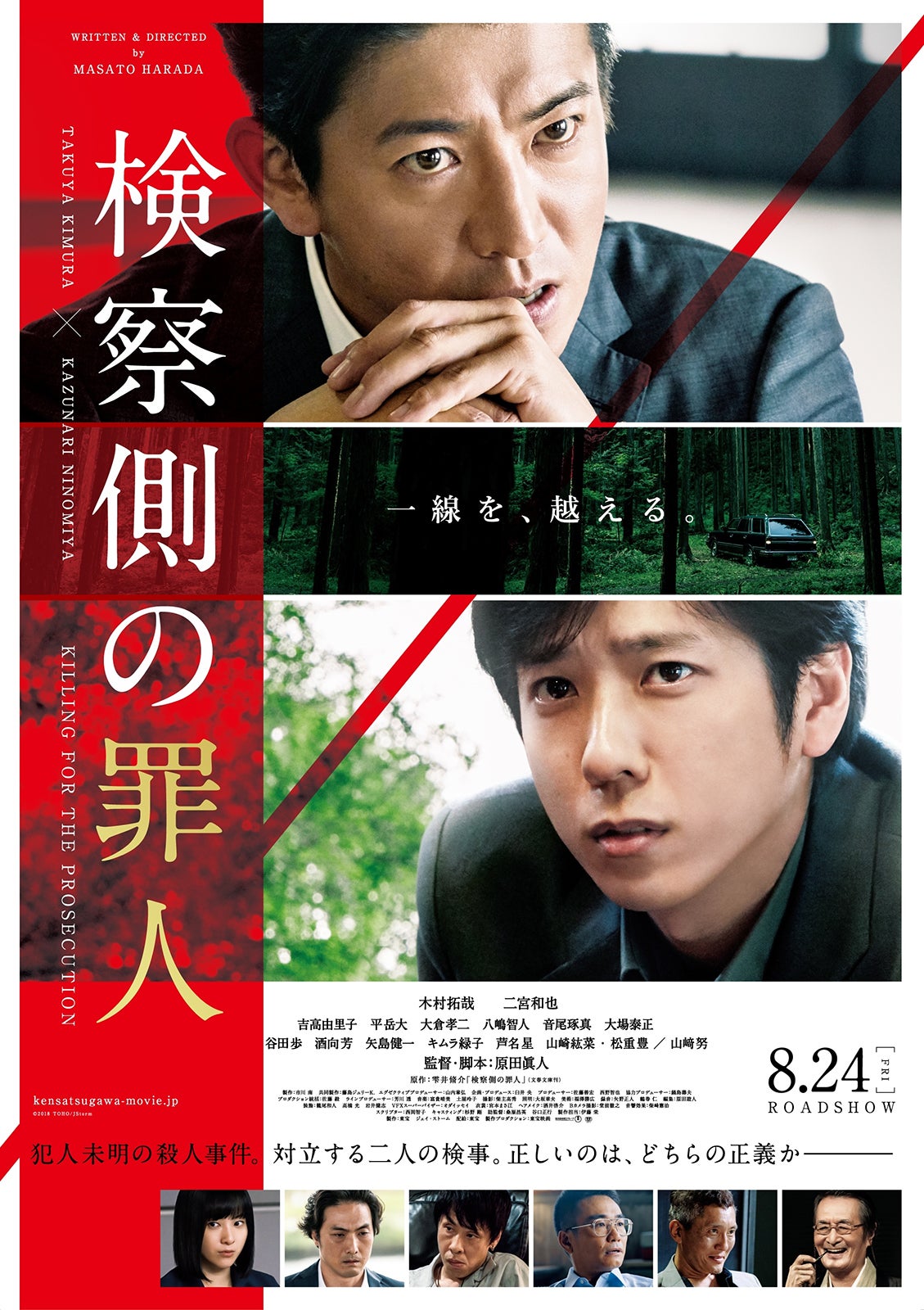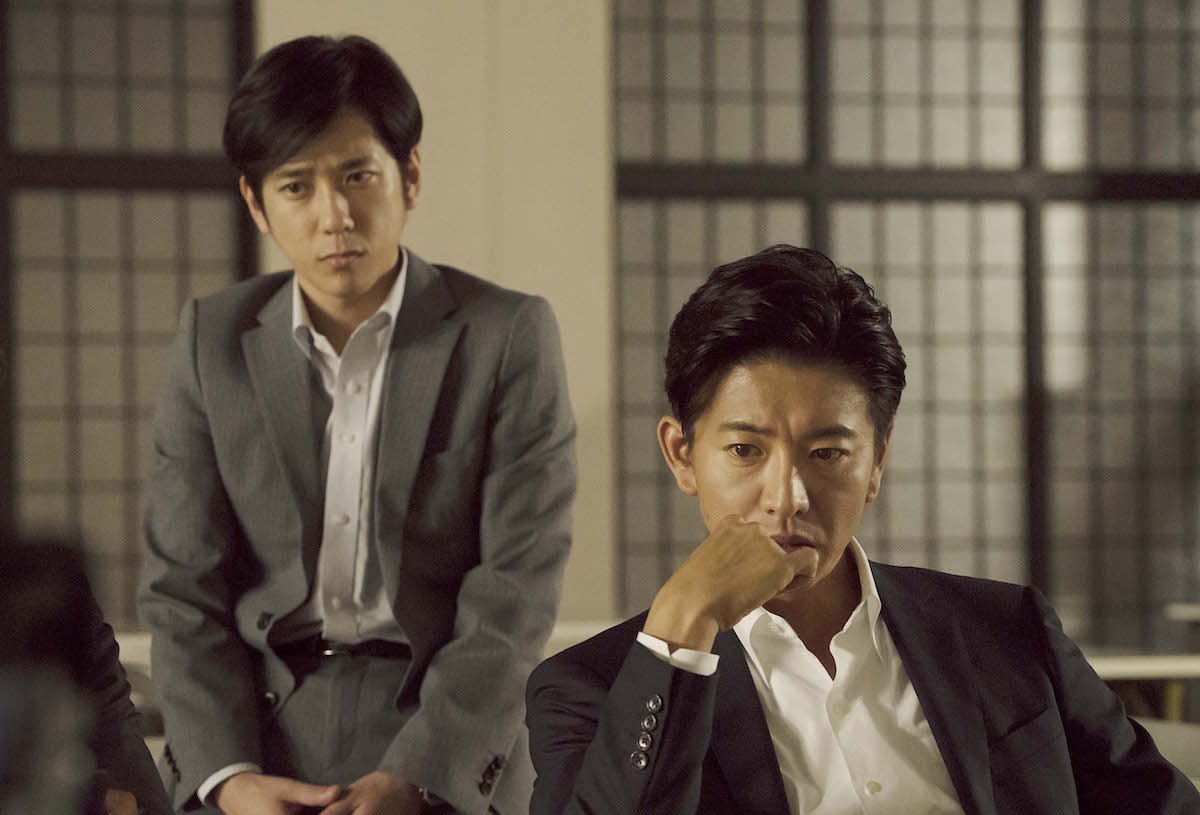 (via Modelpress)