The news of Arashi's Ohno Satoshi being in a live-in relationship with a former actress 10 years his junior brought a shock to the Japanese entertainment world. Many fans were quick to show support, but many other fans were also against the relationship. Various hashtags in relation to the scandal began to trend on Twitter. The social media accounts of Ohno's alleged girlfriend, Natsume Suzu, were inspected with great detail by fans of Ohno, the point of even discovering evidence in the reflection in her pet pug's eye. Ohno ultimately denied the relationship and stated that he never lived with her, and that he would never be seeing her again. Both Ohno and the fan's reaction to the scandal caused much debate in how much freedom Johnny's idols had in being able to pursue relationships. However, Ohno Satoshi is not the only Johnny to be discovered to be dating this year. In fact, quite a few have had their relationships made public. 
One of the most recent is the marriage of Kokubun Taichi. Kokubun married a woman he was dating for 7 years, an employee of TBS. Fan reaction was fairly positive, as was the netizen reaction. Kokubun even made a special announcement to his fans about his marriage. This proved wrong the urban legend that only one person per group in Johnny's could get married. Another member, Yamaguchi Tatsuya is married and has two children.
In slightly more scandalous news, V6 member Morita Go was seen in public with his live-in girlfriend Miyuki Arisu, who reportedly retired from her career as a porn actress to get married to Go in the future. Here they are spotted together: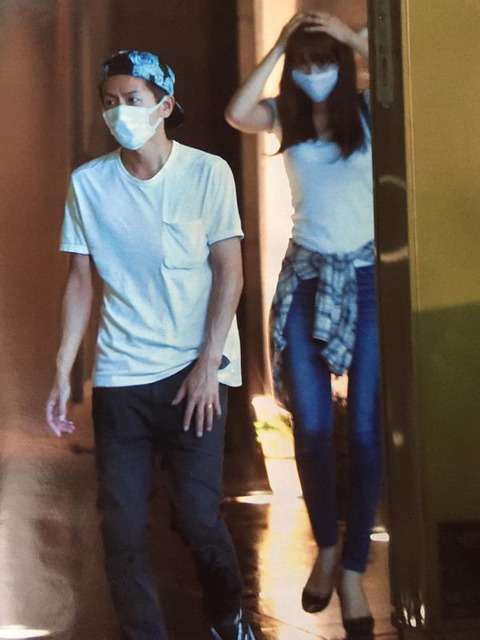 Another member of V6 has been involved in his own dating drama as well. Okada Junichi, one of the most popular members of the moment thanks to his drama roles, allegedly had an extra-marital affair with actress Miyazaki Aoi, which may have even contributed to her eventual divorce. This year, they were discovered to have rekindled their relationship. They too, were also spotted together, with Okada holding Miyazaki's dog.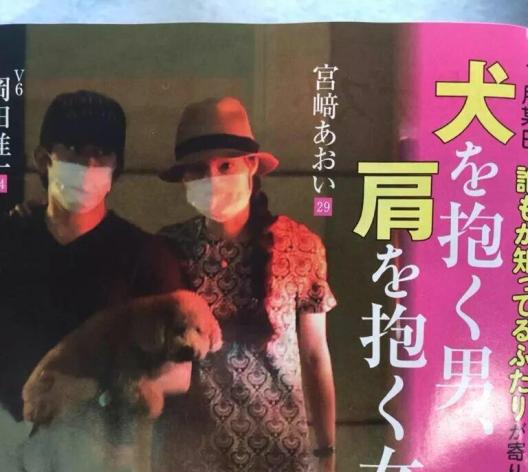 NEWS member Tegoshi Yuya found himself in hot water when photos of him and AKB member Kashiwagi Yuki surfaced. It is unclear from the photos whether they were just having a friendly outing, or if there was something more. The news enraged both AKB and Johnny's fans on the internet, especially after Kashiwagi declined to make any comment on the incident and resumed social media activity as usual. Tegoshi also didn't address the incident publicly, and no other news of their relationship has been reported.
Taguchi Junnosuke from KAT-TUN was also discovered to be in a long term relationship. He is reported to have been dating his girlfriend for eight years. He is said to be living his older girlfriend, actress Komine Reina, along with her mother.
But wait, there's more! Ikuta Toma, who is enjoying a successful acting career, is rumored to be dating his co-star from the drama Ouroboros, Seino Nana. The two are said to have begun dating after getting close during the filming of the drama.
Members of Johnny's Junior are not stranger to love scandals. Hirose Suzu saw her image take a hit when photos of her allegedly in a love hotel with Johnny's Junior member Miyachika Kaito appeared online. Various other evidence appeared as well, such as text messages between the two.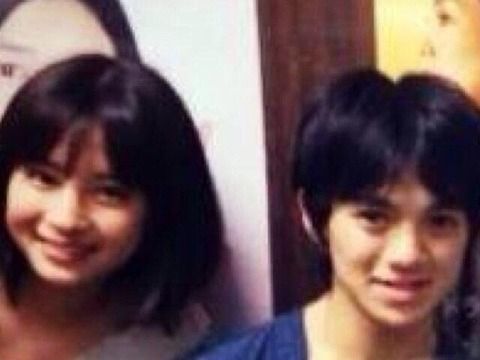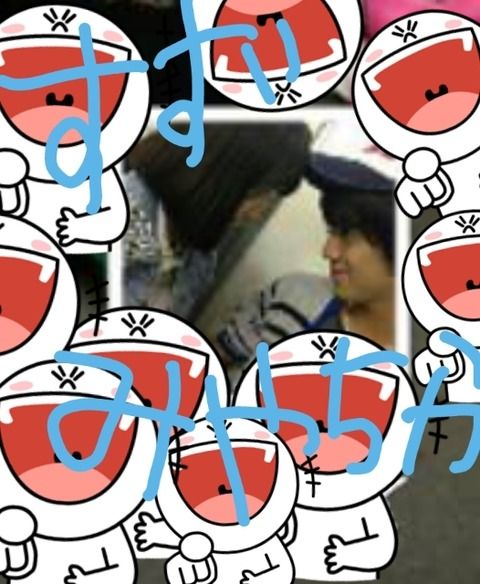 Fujigaya Taisuke from Kis My Ft.-2 and actress Takimoto Mori were discovered to be dating this year as well. The couple met on the set of the drama "Ikemen Desu Ne," in which they both starred in. Unfortunately, Takimoto suffered from quite a bit of hate online from fans of Fujigaya.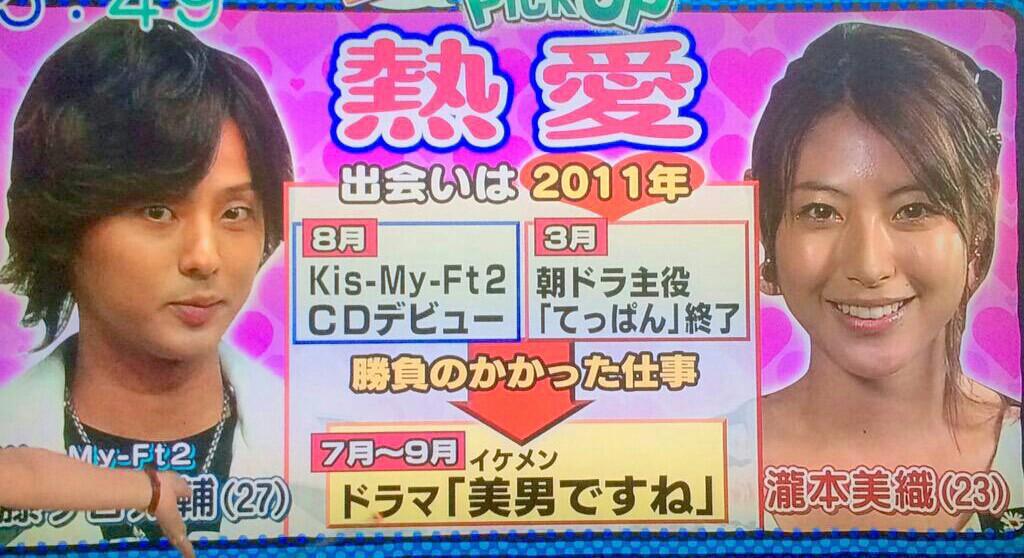 Recently, there was also news of Murakami Shingo from Kanjani 8 dating actress Taira Airi.
And now, for rumors that have been proven to be untrue or that are still up in the air.
For quite some time, rumors swirled of Horikita Maki and Sakurai Sho being a couple. The two denied the rumors themselves when Horikita appeared on Sakurai's variety show, Abunai Yakai. The rumors were further squished when Horikita got married to actor Yamamoto Kouji this year. There are still those who believe that the two did date in the past, and that Horikita discontinued the relationship because Sakurai would not marry her.
https://www.youtube.com/watch?v=v0wRD4OuXMk
A strange rumor also appeared that chubby comedian Watanabe Naomi was dating Totsuka Shouta from the group A.B.C.-z after stating on Twitter that he liked her. Given that Johnny's talents do not use Twitter, you can easily guess how true that rumor is.
Nakai Masahiro from SMAP and popular talent Rola appear on many variety shows together and are great friends. Because of this, rumors of them dating and even getting married appeared in the tabloids. These rumors proved to be untrue.
And finally, the most infamous rumor of them all: the relationship of Inoue Mao and Matsumoto Jun. For years, multiple reports of the two dating and being on the verge of marriage have appeared in various news outlets. This year alone, they are supposed to get married in the fall. No concrete evidence of a marriage between the two has yet to be found, and neither party had addressed the rumors publicly. However, Inoue Mao was allegedly seen snooping in front of Matsumoto's residence late at night, much like a stalker. Tabloids also reported that the two are unable to get married because of religious differences. The truth is yet to be known.
Dating and marriage is nothing new to the Johnny's talents, but it is notoriously difficult for them to get married. Johnny Kitagawa himself has stated that he thinks that when they reach "marriageable age" that they should be able to get married, but with Ohno Satoshi's relationship allegedly being broke up due to pressure from the company, it is questionable what exactly "marriageable age" is to Johnny's talents.