Just when fans were starting to wonder when Shiina Ringo would release anything meaty, last night she announced a brand new DVD/Blu Ray "Shiina Ringo to Aitsura ga Yuku Hyakkiyagyou 2015". Originally aired in a slightly condensed form on WOWOW, the new Blu Ray contains the full 29 track set, and a bonus disc of a very limited show recorded in February 2016 . The Blu Ray is set for a May 30th release and will be released in limited edition and regular versions.
Read more to see the tracklists and information about the different versions.
Tracklist:

DISC 1- Live Tour Recording 2015.12.09 @ Kanagawa Kenmin Hall
1. 凡才肌 (Bonsai Hada)
2. やさしい哲学 (Yashashii Testugaku)
3. いろはにほへと (Irohanihoheto)
4. 尖った手口 (Togatta Teguchi)
5. 労働者 (Rodousha)
6. 走れゎナンバー (Hashire wa Number)
7. 神様、仏様 (Kamisame, Hotokesama)
8. 現実に於て(Genjitsu no Oite)
9. 現実を嗤う (Genjitsu wo Warau)
10. SG ~Superficial Gossip~
11. 熱愛発覚中 (Netsuai Hakkakuchuu)
12. とりこし苦労 (Torikoshi Kurou)
13. 至上の人生 (Shijou no Jinsei)
14. ブラックアウト (Blackout)
15. 迷彩 (Mesai)
16. 罪と罰 (Tsumi to Batsu)
17. 夢の途中 (Yume no Tochu)
18. Σ (Sigma)
19. 警告 (Keikoku)
20. マヤカシ優男 (Mayakashi Yasaotoko)
21. 名うての泥棒猫 (Naute no Dorobouneko)
22. 真夜中は純潔 (Mayonaka wa Junketsu)
23. きらきら武士 (Kirakira Bushi)
24. 御祭騒ぎ (Omatsu Sawagi)
25. 長く短い祭 (Nagaku Mijikai Matsuri)
26. 群青日和 (Gunjou Biyori)
27. NIPPON
28. 逆さに数えて (Sakasa ni Kazoete)
29. 虚言症 (Kyogenshou)
DISC 2- Live Session Recording 2016.02.23 @ Kanagawa Kenmin Hall.
1. 青春の瞬き (Seishun no Mabataki)
2. 歌舞伎町の女王 (Kabukichou no Jouu)
3. ちちんぷいぷい (Chinchinpuipui)
4. 密偵物語 (Mittei Monogatari)
5. 殺し屋危機一髪 (Koroshi-ya Kiki-ippatsu)
6. カリソメ乙女(Karisome Otome)
7. 旬 (Shun)
8. おいしい季節 (Oishii Kitesu)
9. 女の子は誰でも (Onna no ko wa Daredemo)
10.ありあまる富 (Ariamaru Tomi)
Cover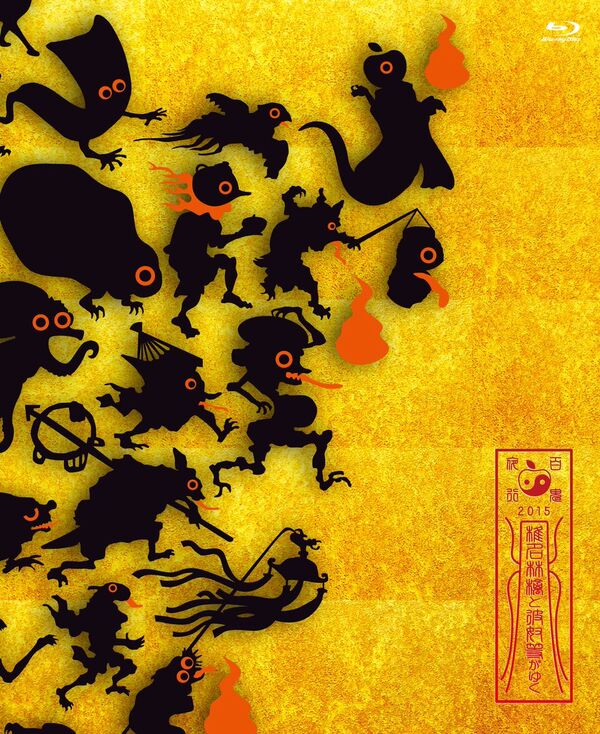 LIMITED EDITION DVD retails at 7,452 yen, Blu Ray retails at 8,100 yen. Limited Editions have hardcovers
REGULAR DVD retails at 5,940 yen, Blu Ray retails at 7,020 yen
The Limited Edition this time will be a bit harder to get hold of than a simple preorder- it is only being sold through Ringo's official site Kronekodow. You can get first dibs if you are members of her official fanclub Ringohan. Second innings go to users of the SR Nekoyanagi Honsen Pocket app for smart phone and finally, if any stock is left, to general users from April 24- but only through her website. The Limited Edition will not be available at general stores.
Finally, something Shiina Ringo fans can really sink their teeth into. Start saving those pennies, fans!
(source)