It was recently announced that Occultic;Nine, a light novel series by Chiyomaru Shikura, will get an anime adaptation slated for 2016. At the moment, Chiyomaru Shikura is most popularly known as the head of MAGES., parent company to 5pb. games that produced the "Science Adventure" visual novel franchise (Chaos;HEad, Steins;Gate, Robotics;Notes, and CHAOS;CHILD). Further details aside from the voice cast members is yet to be announced.
As the title suggest, Occultic;Nine revolves around 9 individuals, each unique in their own right. The 9 are linked by a mysterious ocult blog, "Choujou Kagaku Kirikiri Basara" run by Yūta Gamon. The story tells about little paranormal happenings surrounding the 9 that eventually lead into a world-altering phenomenon. The voice cast for the 9 will be carried over from the voice cast of the previously announced game adaptation by 5pb. games. As reported on AnimeNewsNetwork, they are:
Yuuki Kaji as Yūta Gamon, a high school boy who runs an occult blog and a self-proclaimed savior,

Ayane Sakura as Ryoka Narusawa, a spirit guide,

Kaito Ishikawa as Sarai Hashigami, a denialist, ultra-realist first-year university student,

Hitomi Yoshida as Miyū Aikawa, a moe fortune teller and first-year high school student,

Shizuka Itou as Tōko Sumikaze, a reporter for the occult magazine Mumū (a nod to the real magazine Mū), with a life outside occult interests,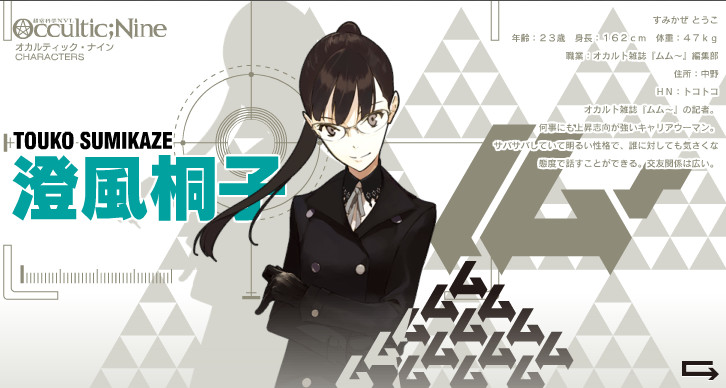 Miyuki Sawashiro as Aria Kurenaino, a black magic proxy,

Kisho Taniyama as Kiryū Kusakabe, a mysterious man,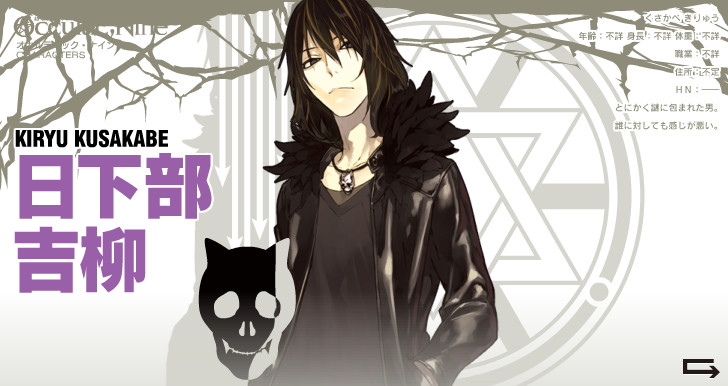 Mamiko Noto as Ririka Nishizono, a future-predicting doujin manga creator,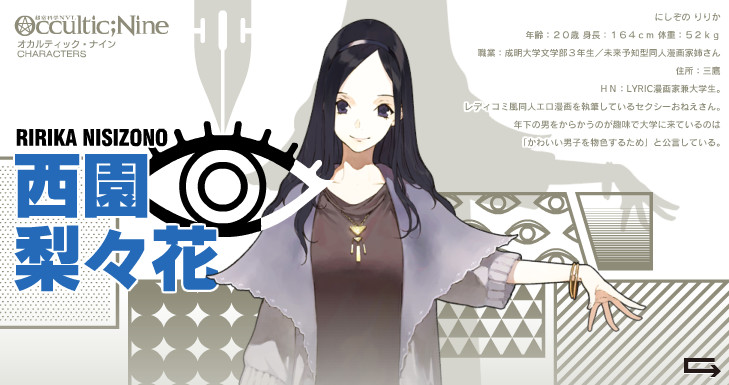 and Tetsuya Kakihara as Shun Moritsuka, a cosplay otaku detective.

The first volume of the original light novel was published in August 2014 by Overlap Bunko, with illustration from pako (Rental Magica, Un-Go). The artist also provided a teaser image for the anime, which can be seen at the top of this post.
It's also interesting to note that despite the similar naming convention, Occultic;Nine isn't a part of the popular "Science Adventure" franchise that Chiyomaru Sakura also headed; The author himself addressed this issue back in 2012 when the series was first announced. Anyway, check out the teaser trailer for Occultic;Nine below!
https://www.youtube.com/watch?v=N24nTHI7tPo
(via AnimeNewsNetwork)