On October 30, AAA's Shinjiro Atae and Thelma Aoyama will release a joint single, "Suki Suki Suki." The duo wrote and composed the ballad together. It's a sad song that shows how at times men and women can't convey their true feelings to each other.
The single will be released in two versions: CD+DVD and CD only. Both versions will contain a 24-page photobook.
The dramatic video for "Suki Suki Suki" was recently released and can be seen below, along with more information on Shinjiro and Thelma's new single!
CD+DVD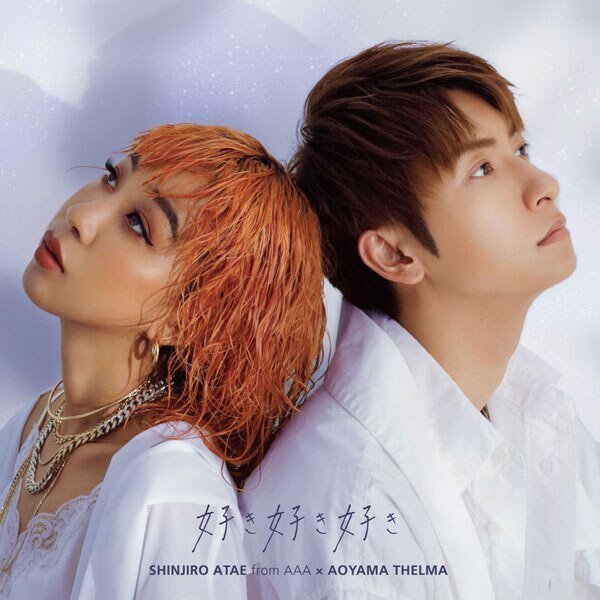 CD only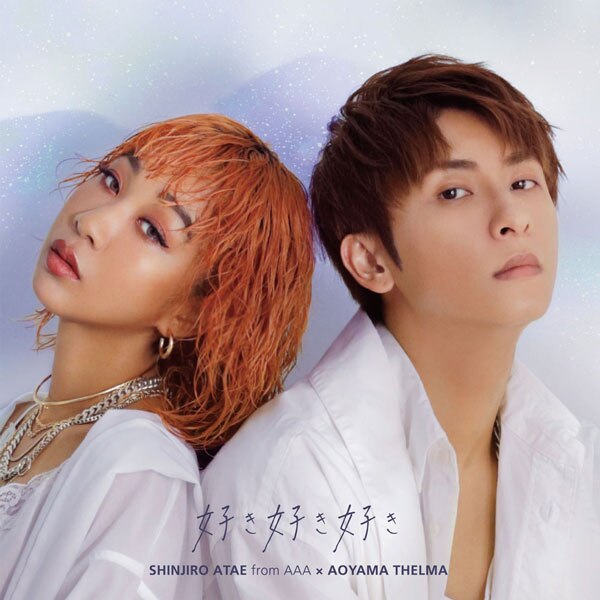 CD
好き好き好き (Suki Suki Suki)
好き好き好き カラオケ ~與真司郎 ver.~ (Suki Suki Suki ~Shinjiro Atae ver.~)
好き好き好き カラオケ ~青山テルマ ver.~ (Suki Suki Suki ~Thelma Aoyama ver.~)
好き好き好き (Instrumental) (Suki Suki Suki (Instrumental))
DVD
・好き好き好き MUSIC VIDEO (Suki Suki Suki MUSIC VIDEO)
・メイキング映像 (Making Eizo)