EXILE is currently celebrating their 15th anniversary, and in conjunction with that comes the group's new best album! "EXTREME BEST" is set for release on September 27, EXILE's debut date.
The album comes in 3 versions: 3CD+4DVD, 3CD+4Blu-ray, and 3CD. The first 2 editions come in a 3 part box with an 84 page photobook which documents EXILE's history. The last edition comes in a 3 part case. "EXTREME BEST" includes 45 songs and 53 music videos, with the music video section coming in at about 6 hours. Another video disc that comes with "EXTREME BEST" showcases the dancing that the group is so well known for.
Former members HIRO, MATSU, USA, and MAKIDAI have rejoined EXILE for the photoshoot related to this album to show the group's enduring bond during this important year.
Check out more information on the album below!
3CD+4DVD / 3CD+4Blu-ray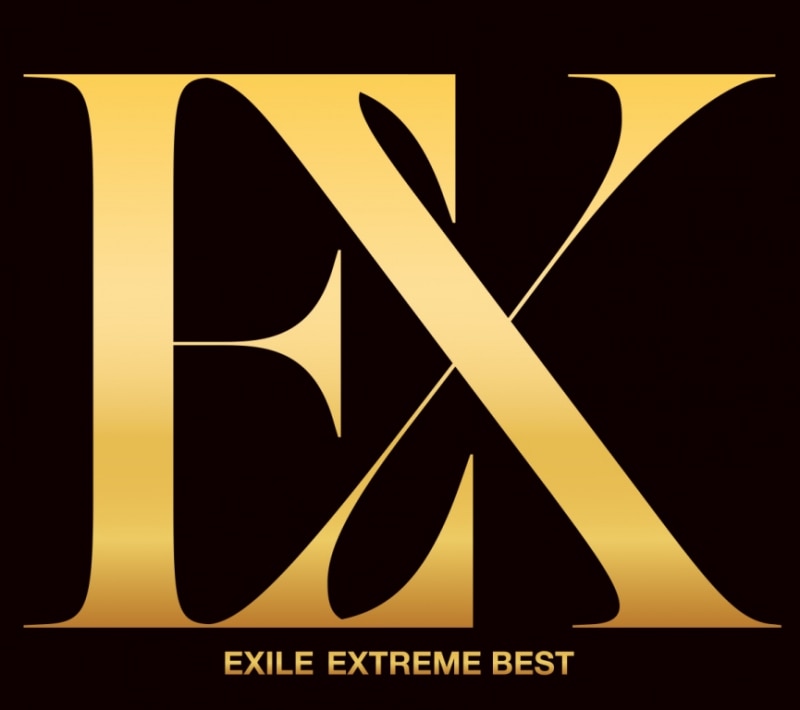 CD 1
1. Your eyes only ~曖昧なぼくの輪郭~ (Your eyes only ~Aimai na Boku no Katachi~)
2. Fly Away
3. song for you
4. We Will ~あの場所で~ -Orchestra Version- (We Will ~Ano Basho de~ -Orchestra Version-)
5. Together
6. Choo Choo TRAIN
7. Carry On
8. 運命のヒト -Orchestra Version- (Unmei no Hito -Orchestra Version-)
9. real world
10. HERO
11. EXIT
12. ただ・・・逢いたくて (Tada・・・Aitakute)
13. SCREAM / GLAY×EXILE
14. Everything
15. Lovers Again
CD 2
1. 道 (Michi)
2. SUMMER TIME LOVE
3. 時の描片 ~トキノカケラ~ (Toki no Kakera)
4. 24karats -type EX- / Sowelu, EXILE, DOBERMAN INC
5. I Believe
6. Pure
7. You're my sunshine
8. Ti Amo
9. LAST CHRISTMAS
10. Someday
11. FIREWORKS
12. ふたつの唇 (Futatsu no Kuchibiru)
13. VICTORY
14. 24karats STAY GOLD
15. もっと強く (Motto Tsuyoku)
CD 3
1. I Wish For You
2. Each Other's Way ~旅の途中~ (Each Other's Way ~Tabi no Tochuu~)
3. Rising Sun
4. あなたへ (Anata e)
5. ALL NIGHT LONG
6. BOW & ARROWS
7. EXILE PRIDE ~こんな世界を愛するため~ (EXILE PRIDE ~Konna Sekai wo Aisuru Tame~)
8. Flower Song
9. No Limit
10. NEW HORIZON
11. 情熱の花 (Jounetsu no Hana)
12. 24karats GOLD SOUL
13. AMAZING WORLD
14. Ki・mi・ni・mu・chu
15. Joy-ride ~歓喜のドライブ~ (Joy-ride ~Kanki no Drive~)
DVD / Blu-ray 1
1.Everything
2. Lovers Again
3. 道 (Michi)
4. EVOLUTION
5. SUMMER TIME LOVE
6. 時の描片 ~トキノカケラ~ (Toki no Kakera)
7. 24karats -type EX- / Sowelu, EXILE, DOBERMAN INC
8. I Believe
9. Touch The Sky feat. Bach Logic
10. Pure
11. Choo Choo TRAIN
12. 銀河鉄道999 (Ginga Tetsudou 999) / EXILE feat. VERBAL (m-flo)
13. real world
14. SUPER SHINE
15. Eastern Boyz 'N Eastern Girlz
16. Ti Amo
17. Your eyes only ~曖昧なぼくの輪郭~ (Your eyes only ~Aimai na Boku no Katachi~)
18. ただ・・・逢いたくて (Tada・・・Aitakute)
19. 僕へ (Boku e)
20. Love, Dream & Happiness
DVD / Blu-ray 2
1. The Beginning Of EXILE GENERATION
2. Someday
3. FIREWORKS
4. 優しい光 (Yasashii Hikari)
5. ふたつの唇 (Futatsu no Kuchibiru)
6. 愛すべき未来へ (Ai Subeki Mirai e)
7. VICTORY
8. 24karats STAY GOLD
9. 願い (Negai)
10. もっと強く (Motto Tsuyoku)
11. I Wish For You
12. Each Other's Way ~旅の途中~ (Each Other's Way ~Tabi no Tochuu~)
13. Rising Sun
14. あなたへ (Anata e)
15. This Is My Life
DVD / Blu-ray 3
1. ALL NIGHT LONG
2. BOW & ARROWS
3. あの空の星のように・・・ (Ano Sora no Hoshi no You ni・・・)
4. Bloom
5. EXILE PRIDE ~こんな世界を愛するため~ (EXILE PRIDE ~Konna Sekai wo Aisuru Tame~)
6. Flower Song
7. No Limit
8. PERFORMER'S PRIDE
9. NEW HORIZON
10. Craving In My Soul
11. 情熱の花 (Jounetsu no Hana)
12. DANCE INTO FANTASY
13. Believe in Yourself
14. 悲しみの果てに・・・ (Kanashimi no Hate ni・・・)
15. 24karats GOLD SOUL
16. AMAZING WORLD
17. Ki・mi・ni・mu・chu
18. Joy-ride ~歓喜のドライブ~ (Joy-ride ~Kanki no Drive~)
DVD / Blu-ray 4
1. UNITED DANCE NATION in FUNK JUNGLE
3CD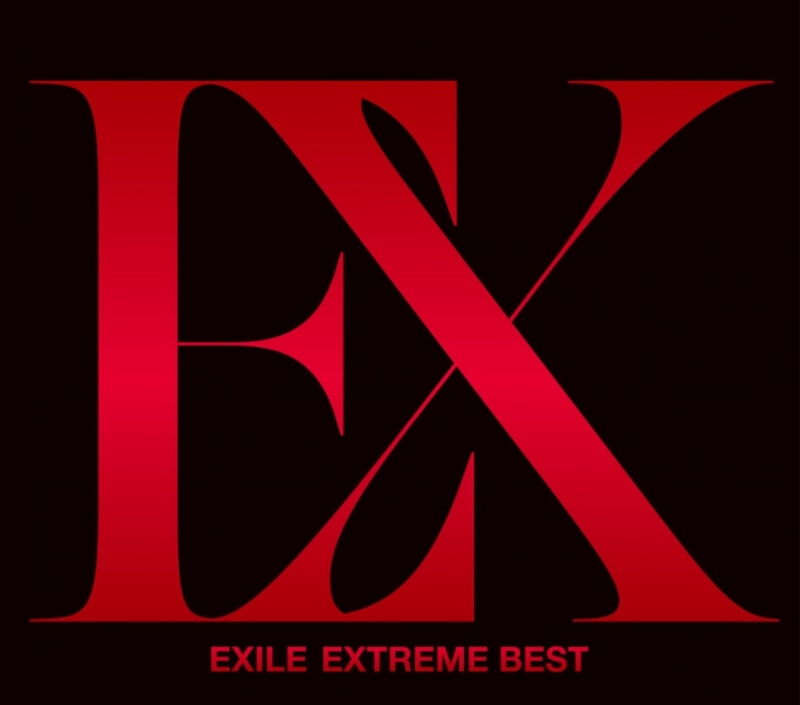 CD 1
1. Your eyes only ~曖昧なぼくの輪郭~ (Your eyes only ~Aimai na Boku no Katachi~)
2. Fly Away
3. song for you
4. We Will ~あの場所で~ -Orchestra Version- (We Will ~Ano Basho de~ -Orchestra Version-)
5. Together
6. Choo Choo TRAIN
7. Carry On
8. 運命のヒト -Orchestra Version- (Unmei no Hito -Orchestra Version-)
9. real world
10. HERO
11. EXIT
12. ただ・・・逢いたくて (Tada・・・Aitakute)
13. SCREAM / GLAY×EXILE
14. Everything
15. Lovers Again
CD 2
1. 道 (Michi)
2. SUMMER TIME LOVE
3. 時の描片 ~トキノカケラ~ (Toki no Kakera)
4. 24karats -type EX- / Sowelu, EXILE, DOBERMAN INC
5. I Believe
6. Pure
7. You're my sunshine
8. Ti Amo
9. LAST CHRISTMAS
10. Someday
11. FIREWORKS
12. ふたつの唇 (Futatsu no Kuchibiru)
13. VICTORY
14. 24karats STAY GOLD
15. もっと強く (Motto Tsuyoku)
CD 3
1. I Wish For You
2. Each Other's Way ~旅の途中~ (Each Other's Way ~Tabi no Tochuu~)
3. Rising Sun
4. あなたへ (Anata e)
5. ALL NIGHT LONG
6. BOW & ARROWS
7. EXILE PRIDE ~こんな世界を愛するため~ (EXILE PRIDE ~Konna Sekai wo Aisuru Tame~)
8. Flower Song
9. No Limit
10. NEW HORIZON
11. 情熱の花 (Jounetsu no Hana)
12. 24karats GOLD SOUL
13. AMAZING WORLD
14. Ki・mi・ni・mu・chu
15. Joy-ride ~歓喜のドライブ~ (Joy-ride ~Kanki no Drive~)