Last year, AISHA released a new EP, "Pink Diamond." Several of the songs on that release have found their way, albeit in a new form, on her new EP, "MAKE LOVE", out June 29. The title track is a new form of the song from "Pink Diamond", this time featuring rapping, in Spanish, by Zumba's creator, Beto Perez. As previously reported, "MAKE LOVE" is the official Zumba song for Japan. AISHA will perform at the Zumba Instructor Convention 2016, in Orlando, Florida, July 28 – 31.
But ahead of that, AISHA has released the music video for the remix of "MAKE LOVE." AISHA flew to Miami, Zumba's birthplace, for the video. The video shows her in different locations around the city, accompanied by a team of Zumba dancers. Beto Perez also appears in the video, to deliver his rap.
The original version of the "MAKE LOVE" appears on the EP as well, as do the new, English versions of "CANDY LOVE" and "BAD BOY."
Check out the video and more information on "MAKE LOVE" after the jump!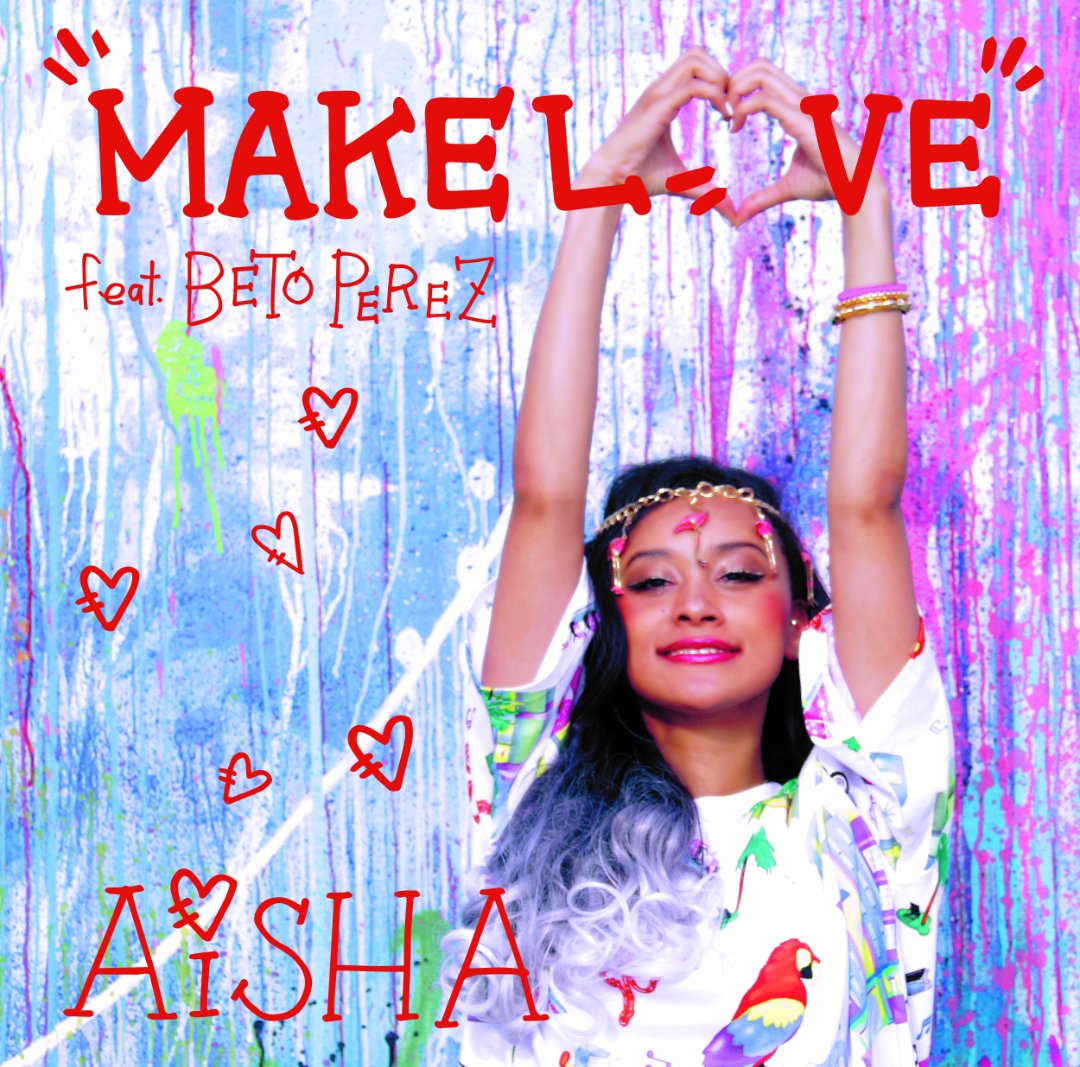 1. MAKE LOVE feat. BETO PEREZ
2. CANDY LOVE (English Ver.)
3. BAD BOY (English Ver.)
4. MAKE LOVE (Original Ver.)