On June 2, V6 will release their 53rd single, "Bokura wa Mada / MAGIC CARPET RIDE." The first A-side serves as the theme song for the TV Asashi drama "Tokuso 9 season4", which V6 member Inohara Yoshihiko stars in. The song has the perspective of the members speaking to their younger selves.
V6 worked with a number of different artists on their new single. Toki Asako wrote "MAGIC CARPET RIDE", having written the group's last single, "PINEAPPLE." Rinne and Taro Ishida collaborated for the B-side "95 groove", while ReN wrote the other B-side, "Heart Beat Groovin'."
V6 released the video for "Bokura wa Mada" recently. The video is unique in that in doesn't feature the group singing and dancing. Instead, director Ohne Hitoshi went for a more natural video, that shows the V6's emotions and bond as they near dissolution. Check it out below, along with more information on their new single!
Limited Edition A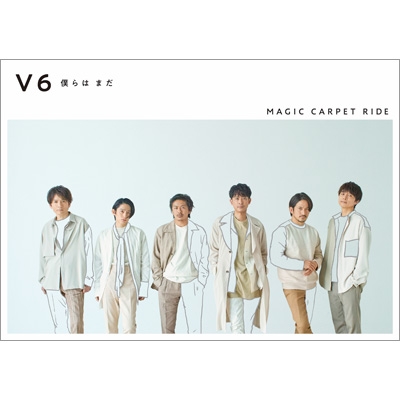 CD
僕らは まだ (Bokura wa Mada)
MAGIC CARPET RIDE
DVD
・「僕らは まだ」Music Video ("Bokura wa Mada" Music Video)
・ジャケット+MVメイキング映像 (Jacket+MV Making Film)
Limited Edition B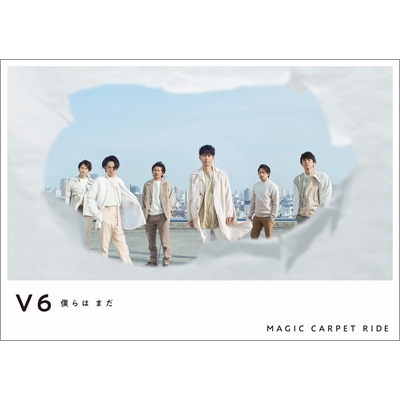 CD
僕らは まだ (Bokura wa Mada)
MAGIC CARPET RIDE
DVD
・V狼2021 (V Okami 2021)
Regular Edition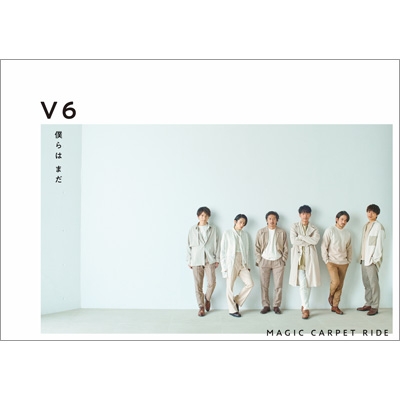 僕らは まだ (Bokura wa Mada)
MAGIC CARPET RIDE
95 groove
Heart Beat Groovin'
僕らは まだ Instrumental (Bokura wa Mada Instrumental)
MAGIC CARPET RIDE Instrumental
95 groove Instrumental
Heart Beat Groovin' Instrumental