Hi!
Here are the staff picks for May and June. Check them out below
MAY
Owatari
Album: Kasarinchu – Kasarythm 3

With their 3rd album, Kasarinchu continues to show promise that they'll make a name for themselves among other Japanese duos. The album has a nice balance between ballads and upbeat songs that make for a nice listen. Unlike older songs, guitarist Tatsuhiro is the sole vocalist on most songs, but Kosuke can be heard beat boxing in songs where he does not sing. Tatsuhiro has a real emotive quality to his voice that truly makes songs like "Furusato" "Taisetsu no Hito" and "Ato Ippo" memorable. All in all it was a solid effort and the only album released in May that I liked as a whole.
Click here to see the PV for "Taisetsu na Hito"
Single: Ken Hirai – Plus One/TIME


While not his strongest material, Plus One is a nice pop song that shows a funner side to Ken's usual ballads. It has a nice throwback 90s feel to it which makes it an easy listen. TIME is more in line with the sound Ken is known for and its on par with much of his older material. The third track on this single was a 20th Anniversary mega mix which was a nice walk down memory lane of some of Ken's best material. The mix was well blended and the songs easily flowed in and out of one another.
Ash
Album: Bokutachi no iru Tokoro- Gomi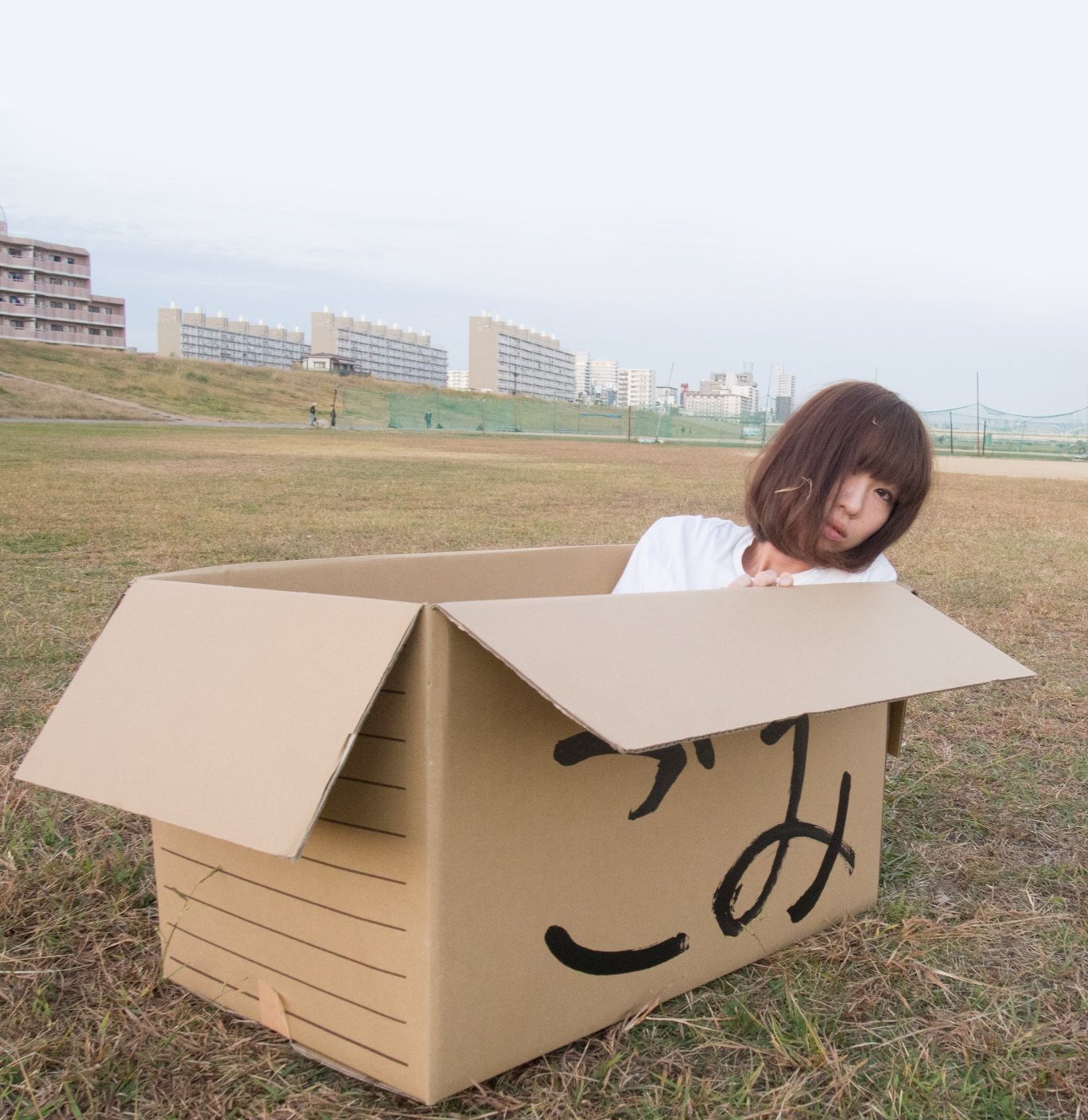 The second widely released album by Bokutachi no Iru Tokoro is a great lead on from the standards set by their predecessor "Kono Yo ni Umarete Kita Koto ga Somosomo Machigai Datta kara". It just breathes youth energy and the fire lit here is bound to scorch the soul of every listener. Massive, catchy riffs abound, supported by the intense and highly varied vocals of vocalist Jinsei Dame-Ko and it all boils to amazing heights from start to end. Tight, amazing and dirty rock from Osaka that deserves every new fan that it gets.
Album: Iromegane- 37.2℃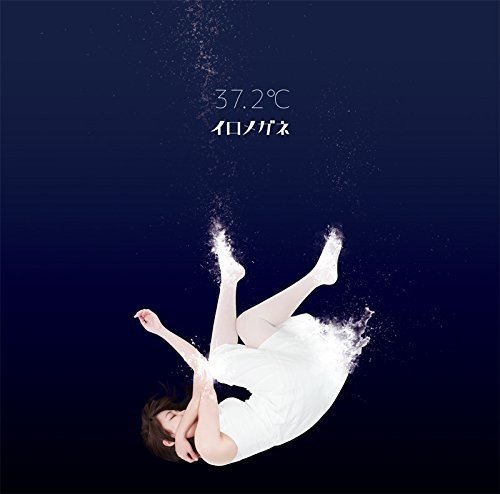 The album that has well deserving of it's buzz around it's respective circles, Iromegane's second major album is one that takes the quality and strength of their earlier material, tightens the screws and takes it to the next level. Mastering the mixed bag approach, the album delves through many different genres (from hard hitting rock to jazzy ditties) with little to no restraint or awkwardness. A lot of the attractiveness indeed comes from this genre hopping- and it also truly inspires return visitation- the listener is guaranteed to pick up something new with each listen. Add the absolutely fantastic production values going on here- and you have a delightful and unmissable one-two punch of fantastic tunes.
Ronald
Album: Seiho – Collapse
In all honestly, I've been listening to this album for the better part of the year, since I got an advance copy from his label before I interviewed him for The Japan Times. It struck me as different from his previous releases. It feels more like an album you sit and listen to rather than something you dance to. My favorite song on the album is "Deep House." When I spoke to Seiho, I told him that the song sounds like the skeleton of a deep house song. This was intentional he said. In a way, stripping the song down made it not follow the usual, predictable format of a deep house song. It breathed new life into the genre. I also really enjoyed the song "Edible Chrysanthemum", which incorporated samples, field recordings, and jazz, resulting in something akin to a film score.
Single: Ken Hirai – Plus One/TIME


I really enjoyed this song, because it saw Ken going back to R&B, something that he hasn't really done in a while. I enjoy him most when he's doing the genre. There is also a certain 00s feel the song that I really appreciated, and struck a chord of nostalgia.
Single:Ziyoou-vachi / Gokumonto Ikka – Kinsei / Shibou Yuugi


Avu-chan's 2 bands, Ziyoou-vachi and Gokumonto Ikka, came together for this split single. The single really shows the versatility of Avu-chan, switching between not only genders on the songs, but also genres. I really enjoyed the mix of rock and jazz on the single, as well as the different tempos between the songs.
Click here to see the PV
JUNE
Ariane
EP: Evening Cinema- 'Jetcoaster'


I'm always looking for chill music to wind down to, so I was very happy when Evening Cinema's 'Jetcoaster' popped up on my dashboard. The song is from the group's upcoming E.P. 'Almost Blue', that'll be released July 6th on the independent pop label Ano(t)raks. Its a very mellow track that I find perfect for summer nights of doing nothing. The saxophone that starts 1/3 of the way into the song adds a nice touch, even though it seems a little out of place at first. Because I liked this song so much I'm looking forward to checking out their album when its released. If you want city-pop lite this would be a good song for you.
Ash
Album: Never Young Beach- Fam Fam


Never Young Beach's sophomore album is another fun, light trip into nostalgic pop with a delightfully surf rock tinge. Guaranteed to bring up memories of past and current relationships, lost friends, summers of the past and all that good stuff. It's got a nice production style, it's warm and crisp and the instrumental work manages to be tight but still seem carefree. The vocals are a wonderful match and overall, its a neat little pop package. Check it out!
EP: YOKO HAMASAKI- BLUE FOREST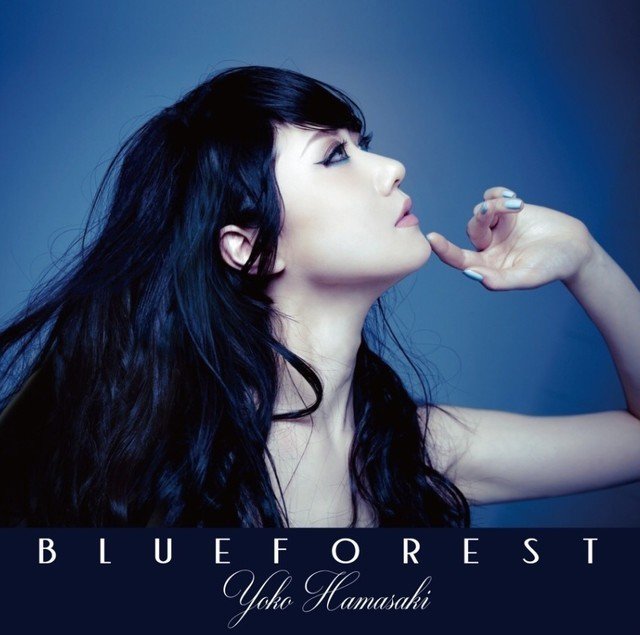 Urbangarde's Yoko Hamasaki ventures into solo territory for the second time with her deeply personal mini album "BLUE FOREST". It's well produced, has a lot of neat little tunes and a great sense of taking the melodramatic to a point that is quite exaggerated but never cheesy. The vocals here are some of the best she's ever put down in the studio, and overall it's just damn addictive. Beautiful, sad, sweeping, sexy and fresh with all the playfulness you'd expect from an Urbangarde release- without the messiness. Well worth your time.
Kyle
Game: Odin Sphere Leifthrasir (PS4, PS3, Vita)


Odin Sphere was originally released for the Playstation 2 nine years ago. The game was a surprise success for the developer Vanillaware becoming both a hit with critics and gamers alike thanks to the addicting gameplay and gorgeous art. The original release didn't come without criticisms though, the controls were somewhat clunky and when too many enemies were on screen the game would lag almost making it seem like you were playing in slow motion. Luckily for us all these issues were fixed with the remastered version. Skills and combat also received a revamp along with a plethora of new features, such as New Game Plus.
Just like when I first played this on the PS2 the art instantly stuck out to me. The hand drawn settings are just breathtaking especially with it's upgraded HD textures. The revamped combat is so smooth and fun, and stopping by the Pooka Kitchen for food is still as charming as ever. This game is definitely a must have.
Ronald
Album: AKLO – Outside the Frame


I wasn't really feeling AKLO's last album, "The Arrival", as much as I thought I would; however, "Outside the Frame" is a return to form, growth even. This album, AKLO's major label debut, shows a much more polished and mature side of the rapper. The production on this album is somewhat more mellow, and in that, it reminds me of an R&B album than the average hip hop album. Speaking of R&B, it was great seeing JAY'ED working with AKLO again on this album. They had worked together before on AKLO's debut album, "The Package." I think JAY'ED vocals on "Surfin'" and "Your Party" added to the sleekness of the tracks.
Album: Suiyoubi no Campanella – UMA


Suiyoubi no Campanella has finally made it to the big leagues! "UMA" marks the group's major label debut. For this release, Suiyoubi no Campanella kept up their usual antics, but with somewhat of a more club-oriented slant. The album opens with "Chupacabra", which is a bit darker than what this group normally does, but still sounds like something they would do. The standout track here is "Tsuchinoko." The track is bouncy and club ready, borrowing quite a bit from UK garage (a favorite genre of mine). I was a bit hesitant about one song on the album, "Phoenix", due it being a collaboration. They had tried this before on "Triathlon", and that release remains my least favorite Suiyoubi no Campanella release. However this collaboration, with Club Cheval, actually proved fruitful. You can hear both groups in the song, which is what a collaboration is ideally.
Album: mitsume – A Long Day



I interviewed mitsume back in March for The Japan Times, and one of the things I wasn't allowed to talk about in detail was that the band had a new album coming out. Well "A Long Day" came out and it didn't disappoint. It's a lazy, dreamy record, perfect for the heated days of summer. The opening track, "Akogare", is a good measure of the album. One thing I really liked is how the end "Fune no Ue" blended into the beginning of "Tadayou Fune", and how the sound started in the first song grew richer in the latter one.
Sou
Album: Suiyoubi no Campanella – UMA


This release was feared by lots of people, as a major label debut sometimes serves more as a prize and recognition for past works than as a chance to step up the level of your music. And while it's fairly reasonable to place "UMA" in a lower spot than "Zipang", the truth is that this is still a solid and awesome CD. The EP took a clear V-shape in my ears while I was giving it its first listen, and I still feel the same way about it: it starts with "Chupacabra", a killer track whose mysterious and addictive beats are far from being obsolete, followed by "Tsuchinoko", another good song though it didn't please me as much. "Yuki Otoko Yeti", while also being enjoyable, isn't remarkable; and even though the first 8 seconds of "Unico" seemed to announce something majestic and memorable, a way too mellow tune kicks in and kills all the mood in matter of seconds, marking the lowest quality song in "UMA". However, the EP begins to rise up with "Phoenix" with its playful tone and catchy chorus, but the best is yet to come: "Baku" and "Kraken" seem to be the product of Suiyoubi no Campanella trying to recreate the same formula "Uran-chan" has, but in longer songs.
In my opinion, they both are a huge success. "Baku" takes you in a fast, psychedellic, almost nightmare-like trip thanks to KOM_I's resonating laughs and hums and the flawless composition of the track, making use of a really repetitive rhythm but saving it from being way too repetitive with a clever and subtle break . On the other hand, "Kraken" surrounds itself with a groovy and mysterious aura that squirms between build ups, tension-inducing piano parts and the voice of KOM_I calling into the vastness of the ocean. The only questionable part is the rather long outro, though arguably necessary. In conclusion, even though there are things where Suiyoubi no Campanella could have done better, "UMA" has surely won my heart.
Single: FEMM – "Countdown"
FEMM's new double A-side single, "Neon Twilight / Countdown", is a good listen, but "Countdown" shines brighter than "Neon Twilight", specially when we talk about their MVs. While both of them seem to have been produced with a low budget, Countdown's MV is quite better than Neon Twilight's. And even though the fact that its concept is "80s Revival" does certainly help, it's visible that much more effort was put into this MV: camera angles, choreography, styling (LuLa looks specially cool with the red wig!)… an excellent song and even better MV.
What were some of your faves for May and June? Share with us below!