Hello Arama Japan readers! After a brief hiatus, we are back with our monthly wrap up feature. A few of the staff members have come together to share their faves for the months of February and March. Find out what the staff was loving these past 2 months! Also feel free to post what you loved this past February and March in the comments!
February
Ronald
CICADA – BED ROOM
This is the first full album by the band CICADA. They've had a few minor releases before now. Their sound is a mixture of progressive R&B and trip hop. It's very reminiscent of ACO's work from years ago. The band's singer, Akiko, even sounds like ACO at times. It's interesting that there are so many ACO references here seeing as urban music worldwide is mining so much from the 90s right now.
"BED ROOM" is a well-produced album. A lot of it is downtempo but it does have its more upbeat moments. It's a very smooth album, yet it can be funky at times. It has a very sophisticated, sensual feel to it overall. Akiko's vocals are soft, yet not weak. They can be quite emotional at times.
CICADA is definitely a band I look forward to seeing more from in the future.
SALU & the dreambandgunjo – THE CALM
SALU is probably one of my favorite acts right now. His work just keeps getting better and better. His album last year, "COMEDY", was a favorite of mine. Because of this, I was very much looking forward to this side project that he was doing with thedreambandgunjo. I was especially interested when I found out KOHH was featured on one of the tracks.
This release doesn't really stray too far from his main work, but it is a bit different. The biggest change is that there aren't multiple producers on the album. While I didn't like it as much as "COMEDY", it was still a good release. I look at this as side project anyway, and they do tend to not really be in the artist's main trajectory.
The standout track here is the song with KOHH I mentioned earlier. It's called "Pyramid." SALU and KOHH are a great combination together. I've liked SALU for a while now, but I'm liking KOHH more and more over the past year or so. It's like he's become more serious about his work. He's really upped his game as of late. SALU and KOHH are 2 of leaders of the newer generation of Japanese hip hop, so to see them work together is a great thing. One of the things I like about the scene is that there are so many collaborations like this. Hip hop continues to be one of Japan's most interesting and most ignored genres.
indigo la End – Shiawase ga Afuretara
For those who don't know, indigo la End and Gesu no Kiwami Otome. are very closely related. Enon Kawatani is the frontman for both bands. Gesu no Kiwami Otome.'s bassist Kyujitsu Kacho used to be a member of indigo la End. Enon formed Gesu no Kiwami Otome. in 2012, 3 years after indigo la End. However, Gesu no Kiwami Otome. has achieved more than its older brother band. This sometimes makes me wonder what will become of indigo la End. Will they just fall along the wayside as Gesu no Kiwami Otome. continues to rise? Both bands were signed to major label Warner recently, but I think indigo la End got that opportunity largely because of Gesu no Kiwami Otome.
I was really hyped for "Miryoku ga Sugoi yo", Gesu no Kiwami Otome.'s album, last year because of their previous work. However, when I heard the album, it didn't live up to my expectations. It felt as if something was missing. As if some of their energy had been zapped way. Maybe indigo la End is to blame because everything I wanted from Gesu no Kiwami Otome.'s album is in the indigo la End album.
I had a feeling I was going to like this album from the first song:
"Wonder Tender" has a lot of the energy that I found missing in Gesu no Kiwami Otome.'s album. It's my favorite song on the "Shiawase ga Afuretara." I also really liked "Manazashi no Yokan" and "Jikkenmae." "Manazashi no Yokan" is a short song, more like an interlude than an actual song. It's full of tension and that tension breaks in the following track,  "Jikkenmae." "Jikkenmae" starts off with a bang as it comes out of "Manazashi no Yokan" and continuous into this noisy, energetic affair. I found this combination really interesting.
I hope that indigo la End and Gesu no Kiwami Otome. can both manage to have their own successes. I really wouldn't indigo la End to fall along the wayside.
KREVA – Under The Moon
KREVA has been in the game for over a decade but he continues to hold his own. He's serving as a mentor to the newer generation of Japanese rappers, a generation that is creating something of a renaissance within the scene. Under The Moon sees KREVA continuing to create strong music that feels mature, yet fresh. It's a very energetic track., but it actually isn't the best song on the single. That title belongs to the single's first B-side, "Kore de Yokereba Ikura Demo." It has a very 80s feel to it, but it's still fresh. The intro is very powerful, with a lot of drums. The song then become a bit more electronic, but with a touch of melodic softness to it. KREVA employs a combination of rapping and singing on this song. It works really well.
KREVA continues to prove that he's a valuable asset to the Japanese hip hop scene.
Ryusenkai
Singles:
FLOWER FLOWER – Shiki
I'll be honest, this EP was something of a pleasant surprise when it dropped into my lap, since I wasn't expecting it to be anywhere near as well-rounded as it is. Shiki's strength is absolutely at its greatest when it's taken as a whole, since each of its seasonal songs complement each other and show off the various different sides of FLOWER FLOWER's sound. There's the piano and drum-driven "Haru", which serves as an upbeat and insistent opening to the release; "Natsu" is a bit more playful (just like the season it's named for), opening with some sing-songesque keyboard before transitioning into a track defined by its prominent bassline and faint distorted guitar; "Aki" distorts the keyboard a bit and adds some bells to create an almost phantasmal background of sounds, setting the scene for a slower and ever so slightly jazzy ballad that at times shows faint flickers of the liveliness of its predecessors (my personal favorite song on the single); we close our seasonal journey with "Fuyu", which is by far the slowest of the songs on "Shiki" and combines classical strings with an almost folksy guitar instrumental for an intriguing contrast of grand and intimate that somehow manages to actually work well. At the center of all of these songs are of course YUI's distinctive vocals, which tie all of the other elements together into the cohesive wholes the tracks end up being; her delivery is strong, if slightly muffled at one moment or another (I blame the production here). "Shiki" actually bookends with a three minute instrumental simply titled "postlude", which appears to generally continue the mood established in "Fuyu", setting a forlorn whistling over piano and some other percussion. It's a pretty and fitting end to what I consider to be a fairly excellent CD, and by far my favorite 'Single' release of February.
Honorable Mention(s): Shibutani Subaru – Kioku / Kokoro Odoreba
Albums:
Makihara Noriyuki – Lovable People
The latest from Makihara Noriyuki is a record that I've a feeling will appeal to a very specific subset of people, namely those like me who adore turn of the century Japanese pop / pop-rock. "Lovable People" is, no surprise, a love letter to this particular era of music made to celebrate Makihara's 20th anniversary in the music industry; it was created both for his fans and to look back upon how this sound could be improved with a few modern touches. And don't doubt, there are moments on the album where its release date shows through, most notably on minor digital hit "Fall", which is a dance track that meshes older sensibilities with a faint electronic overlay, though also on other songs like "Surudoku Togatta Hosoi Tsuki", which mix synths with discordant violins for a decidedly more current mixture of sounds. Still, it's hard to deny that the record is steeped in another era, with the piano and guitar-fronted old-school ballad "Mitate", the driving fiddle melody of "Elderflower Cordial" (which reminds me vaguely of Bruce Springsteen in some ways), and even a full English cover of Paul McCartney's "Once Upon A Long Ago", which Makihara pulls off fairly adroitly, both in terms of vocals and pronunciation. This album won't be for everyone, but honestly I love it just the same, since you just don't find releases like this all that much anymore. Best to enjoy them when they do actually come around.
BIGMAMA – The Vanishing Bride
There are a lot of reasons to appreciate this release, but for the purposes of this recommendation I'm going to try to focus on two in particular. Firstly, the band's varied use of the violin; all too often it seems as though the violin gets relegated to being part of a larger strings section in a lot of songs these days. Not so with BIGMAMA's work, which puts their violinist front and center with every other member of the band. On "The Vanishing Bride", we hear the violin amidst heavier rock tracks like "Swan Song", atmospheric mid-tempos like the excellent "Sweet Dreams" (one of my favorite songs from 2014, enhanced on the album by adding a few more electronic elements), and even on some folksier outings like closer "Kamisama mo Iutoori ni", giving us a great idea of just how versatile an instrument it can be when it's used correctly. Secondly, the variety and overall progression of the songs on the album. What I have to complement "The Vanishing Bride" for more than just about any other release this year is its commitment to providing a truly diverse catalog of sounds, from the rockier "Frozen Diamond ~Tadayou Houseki~", to the manic and frenetic "Wanderlust", to the sparse and lonely "INVIS", to the almost synth-poppish "Why You Refrigerate Me?". More than this though, the album actually ties all of these different sounds together so that they never feel out of place when you come upon them; I appreciate this kind of dedication to tracking, since it really is something that could have very easily been messed up. On the whole, "The Vanishing Bride" is an impressively solid pop-rock album that I'd likely recommend to just about anyone who likes that genre of music, so long as they're not afraid to see a few other influences pop up as well.
FOLKS – SNOWTOWN
On the last set of Staff Selections, I believe I said something along the lines of "I'm eagerly looking forward to the release of FOLKS' new mini-album, since it has the chance to become one of my favorite releases this year". Well, the mini-album released, and as it happens has become my favorite release of the year thus far. If I was to give a very simple explanation as to why, it would go something along the lines of the following: they succeeded at everything which they set out to do with this album, and more than that, nailed each of those aspects just about perfectly. To give a more coherent and useful explanation, FOLKS' "SNOWTOWN" is meant to be a mini-album built around the theme of the winter season, particularly what they've experienced in their hometown in Hokkaido. Musically, the release is a carefully balanced mix of indie rock and electronics, elements of each style meshing together on pretty much all of the songs present. That said, the variety presented for us is rather astonishing; from the enegetic and danceable duet with Lovely Summer Chan that opens the album ("CAPITAL MORNING"), to the autotune-soaked and build-up reliant "CARVE OUT", to the aggressive and almost tribal "UNIVAS", to the choral heights of closing duet "Casca". Though each of the songs are great on their own, I think that "SNOWTOWN" is definitely at its best when you listen to it from start to finish, which at just over half an hour in length is a fairly easy thing to do. I don't know if that's completely explained why I love this mini-album so much, but I really do, and can make a fairly hearty recommendation that any who haven't yet tried it give it a shot. Then you might just understand why I think so highly of this particular piece of work.
Honorable Mention(s): indigo la End – Shiawase ga Afuretara, Acid Black Cherry – L -Eru- (Very narrow miss)
_____________________________
March
Ronald
(((Sssurrounddd))) – See you, Blue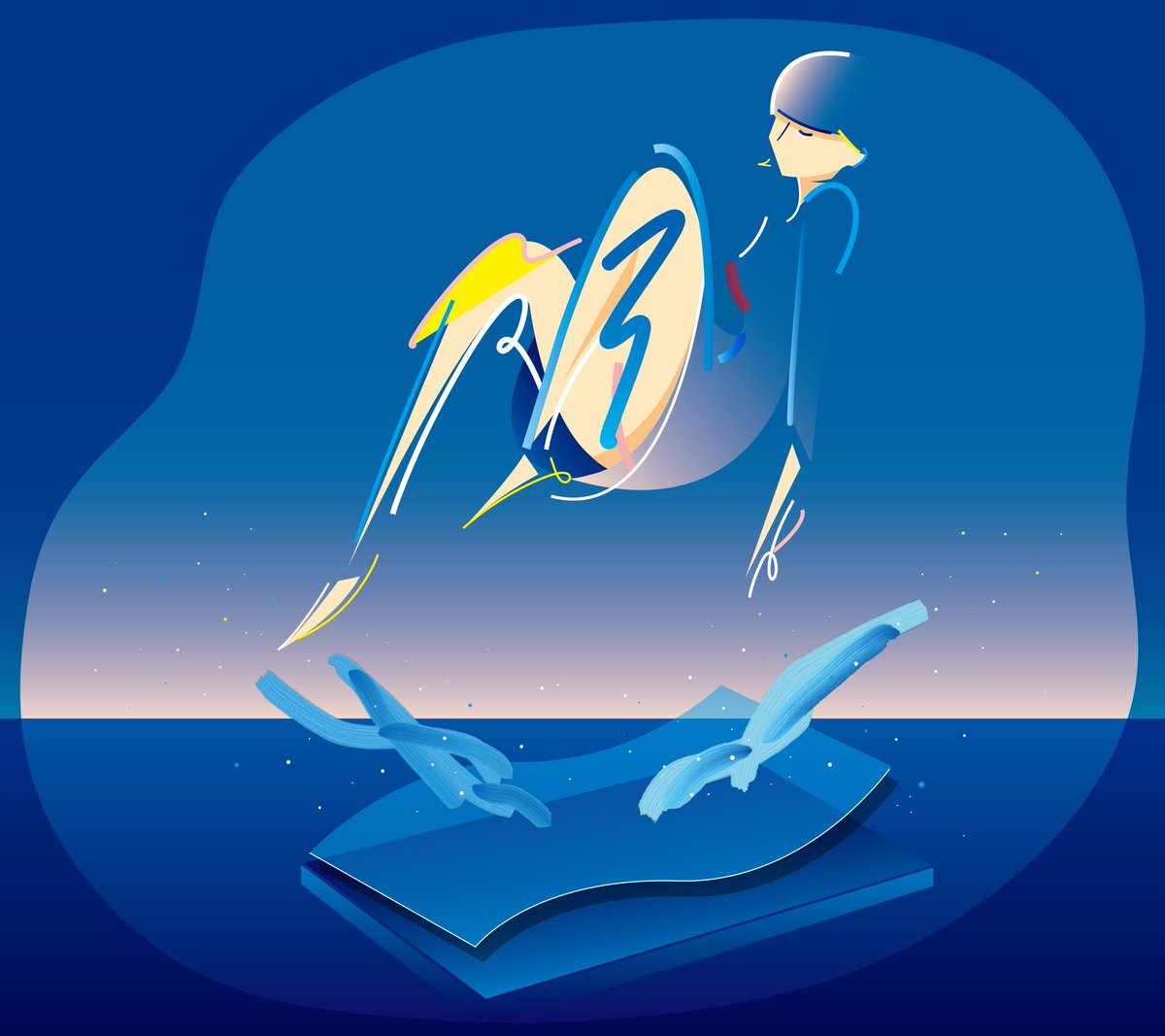 I was really hyped for the new (((Sssurrounddd))) album when it was announced since their previous work was so good. It definitely didn't disappoint. This album really captures a lot of what is going within the city pop revival of the past few years. After listening to it for the first time, I said to Ryusenkai, "This is like if the Sugar's Campaign album got drunk." In the last Staff Selections, I praised Sugar's Campaign's debut album "FRIENDS." This album has a lot of the same themes, but it's a more upbeat, almost noisy affair. It's a really fun and funky record. I see this and "FRIENDS" as kinda like different sides of the same coin. It's interesting that half of Sugar's Campaign, Seiho, worked on this album. But (((Sssurrounddd))) also worked with other city pop revivalists on this album too, such as Dorian and Kashif.
I personally am really feeling this revival these past few years. Hitomitoi's "City Dive" remains one of my favorite albums of this decade so far. The city pop revival is just so warm and refreshing. I see it as kinda a rebuttal of the whole EDM movement. At times, EDM can just be so predictable and soulless, lacking in a groove. City pop has that groove, it has that funk, that EDM is missing.
YU-A – PURPLE
The album that Koda Kumi should've made instead of "WALK OF MY LIFE." That's the first thing that popped in my head after listening to the newest effort from YU-A. These 2 albums came out the same day and I listened to them back to back, so I couldn't help but compare them. YU-A's album gave me the feeling I got from listening to Kuu years ago. It's a really fun album. Fun in the way that you look back the next day and say "Wow, I had fun last night!" and not like Kuu's where it's more "Ughh, God what was I thinking?" "PURPLE" is a mixture of mostly urban and electronic songs. It's feels really fresh, really current. I feel as if Kuu was going for the same vibe but the whole execution was off. Sorry that I'm going on so much about Koda Kumi in this but these 2 albums are so linked in my head.
On small complaint I have about this album is that one of the best songs on it, "Fried Potato", isn't on all editions of the album. It really should be since it's such a standout track.
YU-A really nailed the urban / electronic hybrid. So many urban acts have gone to the electronic side these past few years, and the results have been dismal. I'm glad to see that YU-A is able to strike a balance.
Kyary Pamyu Pamyu – Mondai Girl
This pick is probably going to surprise some people because it sure as hell surprised me. I have dragged Kyary a lot over the years. When she debuted, I found her work interesting. But then it just became so dull. It was like if you've heard one song, you've heard them all. But maybe this is more of Yasutaka Nakata being in a rut. I haven't enjoyed his work in quite some time. If you asked me before this single to name the last Nakata song I loved, it would be Shiina Ringo's "Netsuai Hakkakuchuu" (which is probably more because of Ringo than him), but before that? I kinda draw a blank.
But maybe Nakata has somehow got his groove back? "Mondai Girl" is the best Kyary song in forever and the best Nakata song since that Ringo song I mentioned earlier. I listen to this and I don't cringe, I don't want to plug my ears. It reminds me of a really good Perfume song more than a Kyary song. I like how hard the song can be at times but then how it gets softer later on.
But wait… there's the B-side, "Kisekae." This is the true gem of the single, even better than Mondai Girl. It's such a light, breezy piece of pop but still impactful. A really dreamy number. And those extra vocals during the chorus… My God, this is a home run. It's so addictive. In all honesty, this is probably the best mainstream pop song this year so far.
Whether Kyary and Nakata can keep this quality of work up remains to be seen…
tofubeats – Drum Machine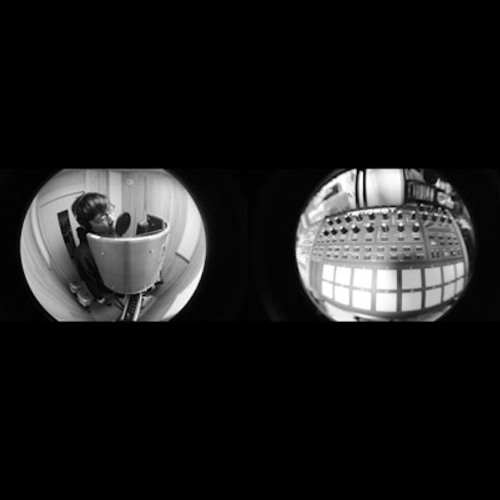 tofubeats was busy prepping for his new EP "STAKEHOLDER" when he released this as a free download. The best way to describe this as is… if a nerd got drunk and decided he wanted to go into the studio and make a rap song. But it works! This is just him playing around in his studio basically but it's so good. It hits so hard. I was actually quite surprised by this, but in a good way.
Ryusenkai
Singles:
Kobukuro – Kiseki
I've enjoyed Kobukuro's music for a fairly long time now, though they haven't always produced singles as solid as the ones they are now. Following up on the rather excellent "Hidamari no Michi" (which contained one of my favorite songs from 2014, "Si(re)n"), the lead track for the duo's latest sees them delving back into the folk roots more than they have in a good while. "Kiseki" is at its heart an uplifting folk-pop song that's driven primarily by acoustic guitar and banjo, though strings also play a fairly significant part in the arrangement. It's followed up by "Twilight", which was released as a digital single back in November of last year; the first B-side on the single is a grand ballad with a few soulful touches. More than anything else, "Twilight" puts Kobukuro's excellent vocals and harmonies on clear display, letting them do what they do best and just sing their hearts out. My favorite song on the single though is definitely the second B-side, the sunny mid-tempo "Shinkokyuu"; for the first time on this release, we see the duo take a more lighthearted approach, singing along with strings and acoustic guitar as though they're strolling around on a summer afternoon. Just a very pleasant tune, and a soothing way to close out what on the whole is a solid and enjoyable release.
Shonan no Kaze – Bubble
Shonan no Kaze are a group that might seem somewhat out of my wheelhouse given the type of music that I usually listen to, but over the past year or so I've actually come to really appreciate what they do. "Puzzle" was actually my favorite song last year for a whole host of reasons which I'm not going to get into here, but nonetheless, suffice to say that this act now has my attention. At the very least, enough attention that I grabbed this single and ended up picking it as my favorite of March. While I'm not thrilled with some of the autotune use on the title track, I do concede that it does very much fit the 'big' and 'garish' sound that the song is going for; to explain, "Bubble" is a song meant to evoke how crazy and extravagent the Japanese bubble era was, and I feel that it definitely does a pretty darn good job of that. It's also helped get me through more than a couple of papers these last few weeks, so I've warmed up to its energy now a lot more than I did at first. The first of our B-sides is the lengthy "Road", which tones things down from "Bubble" and provides us with a strings and guitar-driven mid-tempo overlaid with some easygoing singing and rapping. The chorus however is actually rather sentimental in terms of delivery, which provides a nice contrast with the rest of the song. Finally, the single closes out with "BIG UP", which is a ballad of sorts which places the focus on the groups various different vocal textures (which, believe me, actually does add a fair bit to the track) set against a mixture of piano and synths. For a single, variety really is a rather important factor, and this one has that in spades, providing three quality songs that are each distinct in their own way.
Honorable Mention(s): [Alexandros] – Wataridori / Dracula La
Albums:
Negoto – VISION
Negoto's latest full-length release is also the first where the band has been able to self-produce their work, and boy does it show. The amount of care and intriguing sonic variety to be found on "VISION" is a joy, and it's this that leads me to call them one of the strongest female-fronted bands in Japan right now. To delve into a bit more detail, Negoto's music tends to be a mix between either guitar or keyboard-driven indie rock, with electronics increasingly encroaching into their overall style. This is rarely more evident than on wild and driving "Synchromanica", where keyboard and synths push the song's pace forward, or on VISION's lead track "endless", which puts these digital tricks to good use in creating a spacy and mechanical soundscape. That said, there's still plenty of purer rock to enjoy on the album, from the more classic "Ammonite!", to the fun, carefree romp that is "Coral Blue", to the groovy and smooth "Tasogare no Rhapsody". All of the instrumentation on this release is pretty darn on point to boot, so if you're looking for a talented band with female vocals to try, Negoto's "VISION" might be a good place to start.
(((Sssurrounddd))) – See you, Blue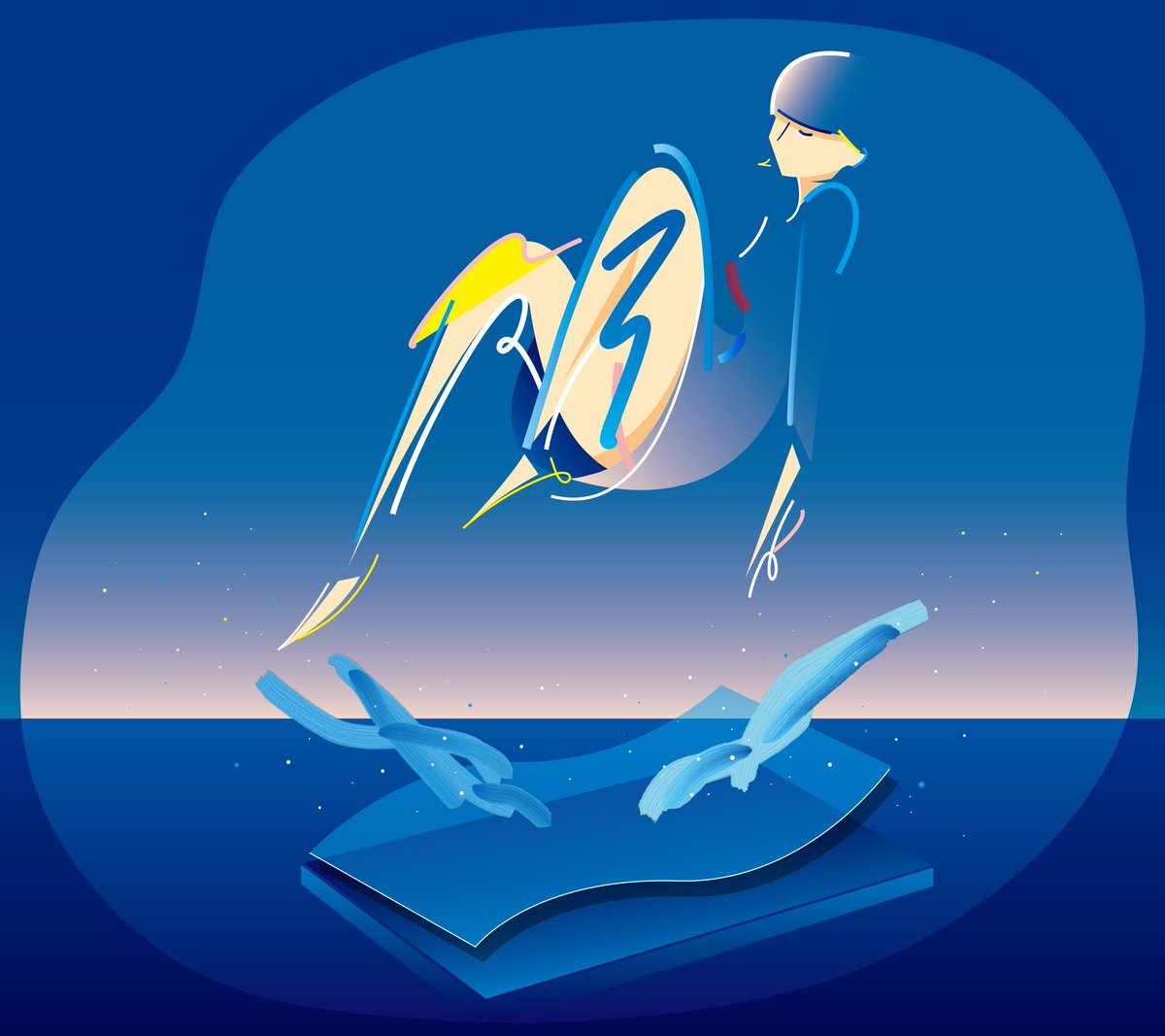 (See Ronald's post above for video)
Well, this is a recommendation that I'm actually going to credit to Ronald, since I probably wouldn't have ever tried their music if he hadn't introduced me to them literally one day before the video for this release's lead track got published. "Siren Syrup" is actually still one of my favorite songs on "See you, Blue" despite the rest of the record being excellent as well; it's funky, it's jazzy, and it mixes influences from the past fairly seamlessly with those from the present day. Really, this entire album can be seen as a kind of melting pot of old and new sounds, taking a city poppish approach to electronic music. Another particular favorite on the record is "Hibiscus", which mixes game-like sound bytes with crescendoing synths to creating an effect which oddly evokes funk. Here we also find an example of the group using the voice as a kind of instrument in and of itself, the vocals on this song playing their own part in the own instrumental that I think would feel wanting without them. I'd also be remiss not to discuss closer "Her In Pocket", which in some ways resembles a more traditional rock ballad, yet is also uniquely lively throughout its length, never casting either the rock or the electronics aside and instead embracing both. This is a difficult album to describe, in all honesty, but I feel that it's quite the achievement in its own way; I don't typically like largely electronic music, but I can and will happily recommend this to those often in the same boat (or those who like the kind of music I described above).
Southern All Stars – Budou
Well, this being listed as my top album of March probably surprises no one, but here it is nonetheless. Southern All Stars' first album in nearly ten years and as of this point my second favorite release of the year is an eclectic mix of old school sounds with some 'new school' touches that keep everything current and polished. Frontman and songwriter Kuwata Keisuke has always been something of an intriguing composer, unafraid to explore and experiment with different sounds and singing techniques. We're greeted with some of this eccentricity the instant the album begins with opener "Aloe", which is a disco-influenced pop-rock track that finds Kuwata almost belting the song to the heavens at the heights of the chorus. Some particular favorites from the release for me are the jazzy and confrontational "Seishun Bangaichi", the unabashedly rocking "Missing Persons", the sparkling and bright "Barairo no Jinsei", and the bluesy, startlingly honest "Iya na Koto Darake no Yo no Naka de". Perhaps what I appreciate most about this release is the careful consideration given to its tracking, so much so that certain tracks were altered slightly over the course of the album's production to make sure that a consistent flow could be maintained. The variety present among Budou's 16 tracks is impressive and the album stands as a significant body of work in the catalog of a band which has produced some of the most classic records in Japanese history. That said, I think a certain fondness for older styles of music is necessary to get the most out of this album, though I wouldn't hesitate to recommend it to anybody.
Honorable Mention(s): WHITE ASH – THE DARK BLACK GROOVE, Rake – Hajimari no Machi, Kubota Toshinobu – L.O.K