Hello Arama Japan readers! After a brief hiatus, we are back with our monthly wrap up feature. A few of the staff members have come together to share their faves for the months of April and May. Find out what the staff was loving these past 2 months! Also feel free to post what you loved this past April and May in the comments!
April
Ronald
KLOOZ – BLUE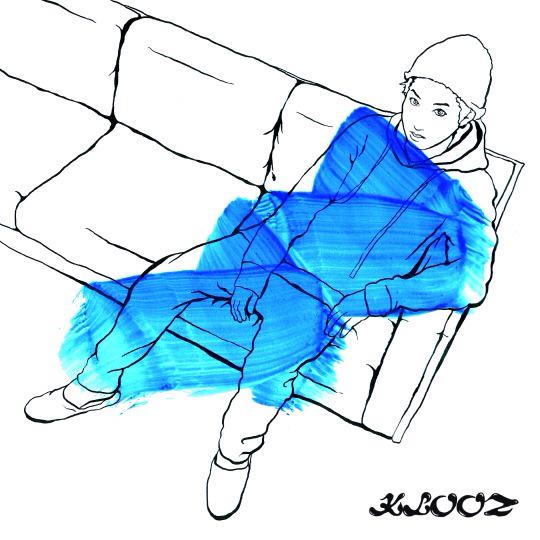 I'm going to start this off by saying that this album is not as good as "SEASONS", his album from last year. It's still good, but not as good. "SEASONS" was more of an experimental album, featuring production from the likes of  Seiho and grooveman Spot, while "BLUE" is more of a standard hip hop album, featuring production from the likes of ANNE beats and BYGdaddy. I would've liked to had seen the experimentation continue. There are some standout tracks on "BLUE" though. One of them is "City Light." It's a mostly mellow song, with amped up production in the pre-chorus. There's then a drop which starts the bassy chorus, which features KLOOZ singing. Another standout is the midtempo "Making Room." It features uncredited vocals from Alice, similar to that of "Fly Knit" from "SEASONS." "0" is an interesting song. It's just KLOOZ and a piano, quite unusual for a hip hop song. As the tempo of the song changes, so does the speed of KLOOZ's rapping. It's an interesting combination. One thing I wish KLOOZ had done was to include the songs he previous released on YouTube on the regular edition of the album as opposed to making them their own CD that only comes with the limited edition of the album. Some of these songs are actually better than the songs on actual album. Some of those songs:
Gesu no Kiwami Otome. – Watashi Igai Watashi Janai no
This is their first single since their album last fall, "Miryoku ga Sugoi yo." I wasn't too impressed with "Miryoku ga Sugoi yo." But this single got me back on the Gesu boat. It's as if the spark of their earlier work was revived for this single. "Watashi Igai Watashi Janai no" is funky, groovy, and full of energy. I love the addition of vocals by the band's female members, keyboardist Chan Mari and drummer Hona Ikoka, to give the song a touch of softness at times. Their bridge in this song, featuring Chan Mari's keyboard work, provides a nice little break from the action. This single also features a funky remix of their song from last year, "Parallel Spec." I always find it interesting when an act re-interprets their own material in a new way. Another of the B-sides is "But I'm lonely." It's a melancholic song that reminds me a bit of some of Sakanaction's material.
tofubeats – STAKEHOLDER
This EP has a concept of the late 80s / early 90s, down to the cover art which depicts a family that wouldn't be out of place on a sitcom of that era. Speaking of sitcoms, the opening track of this release is titled that. The song sounds exactly like the theme song of a sitcom of that era. That track leads into the EP's title track which has one of the most creative music videos I've seen all year. It's full of clips of destruction and abuse of tofubeats himself. "She Talks At Night" is another standout on "STAKEHOLDER." It ties into the late 80s / early 90s theme well. It sounds vintage, yet fresh at the same time. The incorporation of bass on this song is a nice nod to something that is so popular in dance music today. Another great track is the euphoric dance floor number "(I WANNA) HOLD." I could imagine this playing in a club back then, full of women in tight colorful outfits, gaudy jewelry, and big hair. tofubeats has made the whole EP available for streaming via SoundCloud. One thing I love about tofubeats is his full embrace of the internet. He's the biggest breakthrough from the underground netlabel scene, so this makes sense. If only the rest of the industry followed his lead…
PARKGOLF – Par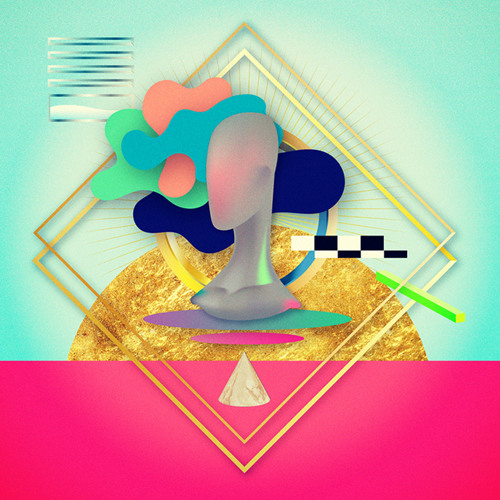 PARKGOLF is another producer from the netlabel scene. This is a really fun album full of upbeat electronic music. He uses a lot of samples of other songs. I picked out what I think is a sample of Ciara's "Got Me Good" in "Glass City Billards."  The real star of the album for me personally though is "Sexual attraction." It's a sexy song. It's jumpy at times, but then smooths out. And the sample… I couldn't believe it the first time I heard it! PARKGOLF sampled one of my favorite songs ever for this: Amber's "Sexual (Li Da Di)." How he knew about this song or remembered it, I don't know, but I'm sure glad he did!
Suiyoubi no Campanella – Suiyoubi no Campanella demo6

Suiyoubi no Campanella released this the same day as their new EP "Triathlon." I wasn't really a fan of "Triathlon." It featured producers besides the regular producer Kenmochi Hidefumi. It just lacked that spark of their previous releases, making me consider it the first misstep in their discography. This demo though, which consists of just the song "Shakushain", was produced by Hidefumi and is right in line with the rest of Suiyoubi no Campanella's work. It has the mix of sounds and unexpected touches that have become the signature of the group's work.
_________________________
May
Ronald
cero – Obscure Ride
cero's an interesting band. Their name stands for "contemporary exotica rock orchestra." As with a lot of acts today, their sound is really hard to describe. Sure "rock" is part of their name, but they're so much more than that. Genres can't really be applied to them. This album can really be classified as an urban album. It takes quite a bit from soul, funk, and jazz. A lot of this album reminds me of the sounds of the 70s, 80s, and 90s (I thought I was hearing Earth, Wind, & Fire the first time I heard "Yellow Magus"). It's a very interesting stew. "Obscure Ride" is a relaxing album. It's perfect for a lazy summer. I almost want to call this my album of the year. There's a really nice album mix of "Yellow Magus" on the album. It is a lot funkier than the original. I like it even more than the original. It's a highlight of the album. The song in the album trailer is "Wayang Park Banquet." It's another fave. The combination of strings and drums really drew me to this song. "Elephant Ghost" has a great use of horns and keyboard, and singer Takagi Shohei does these shouts on the song that serve as climaxes a bit. Very emotive. His voice has this interesting quality to it that I can't quite put my finger on. It's a bit off-kilter, but I really like it.
EMI MARIA – EUPHORIA

EMI MARIA really surprised me a few months ago when she released "91", a collaboration with her husband, rapper SEEDA. The song took a lot of cues from the progressive R&B movement that is currently happening in the West. I haven't really seen much of this happening in the Japanese R&B scene (one really great example though is NaNa's "7WALK" from last year). A lot of "EUPHORIA" is in a similar vein. The opening track "ONE OF THEM" and the following track, "I AM WATER", are example of this. They're both very bass-heavy songs which EMI MARIA's soft vocals glide over effortlessly. Another standout track is "Kono Machi de Deatte." It has a more mainstream R&B sound, but it's still really good. It showcases more of her voice than some of the other songs on the album. "EUPHORIA" is a really good R&B album, one of the best to come out of Japan in a while. I hope that there can be a revival of R&B in Japan, much in the way the the hip hop scene has been having a renaissance these past few years.
Hoshino Gen – SUN
Hoshino Gen makes a lot of feel good songs, and "SUN" is no exception. It's as bright and cheery as its namesake. Songs that are bright and cheery often fall into a vat of cheesiness, but Gen stays clear of that. "SUN" has a nice bit of funk on it, which I really enjoyed. It takes cues from the 70s, which seems to be a trend in Japanese music these days. One of the B-sides, "Ichi Ni San", is a calm number which features prominent acoustic guitar. This song could've easily been a bore, but again Gen avoids a common pitfall. Gen often has a "house version" of a song on his singles. When I first started listening to him, I thought these were going to be dance remixes. I was mistaken. These really are house versions, as in he recorded them at home. The house version on this single is for a song named "Mad Men." It's probably the most upbeat house version he's released so far. It too features acoustic guitar, but this time it's played much quicker and more rhythmically.
Saue to Nakae – Beer to Juice
Tokyo Girls' Style recently said that they want to leave the idol world behind and transition into artists. One of the first releases from a member of the group after this transition comes from Nakae Yuri. She joined forces with rapper Saue of the group Cypress to form the due Saue to Nakae. The resulting mini album is a mixture of hip hop and electronic music. The standout track is "SO.RE.NA." It borrows from the netlabel scene that is currently big in the Japanese underground. What's interesting is that this collaboration bears similarities to something that happened 21 years ago. In 1994, rap group EAST END formed a unit with former Tokyo Performance Doll member YURI: EAST END x YURI. This combination of a rap group and a former idol had a million seller with their debut single "DA.YO.NE." This was one of the first hip hop hits in Japan. Maybe this new combination of a rapper and a former idol with a syllabic-titled song is an attempt to recreate that success? Another standout is "Too Shy Boy." It's a slick piece of city pop revival, with elements of New Jack Swing. Another good song is "WE GOTTA GO", a downtempo hip hop song with a bit of a 90s feel.
Kindan no Tasuketsu – Konya wa Boogie Woogie Night 2015 EP
Kindan no Tasuketsu's "Konya wa Boogie Woogie Tonight" samples Scha Dara Parr and Ozawa Kenji's hip hop classic "Konya wa Boogie Back." Kindan no Tasuketsu puts a new spin on the song instead of doing a straight up cover as has been done by many acts before. The group brought in rapper NOPPAL to do the rap on the song. Her rap complements the laid back style of the track well. The "nice vocal" version of song omits NOPPAL, but is much more upbeat. "Anniversary" is a dreamy song that is more in line with Kindan no Tasuketsu's previous work.