Kimura Takuya will be in a new drama, and this time in a role of a boydguard! It was announced that his new drama "BG: Shinpen Keigonin" (BG: Personal Bodyguard) will start airing in January next year during TV Asahi's Thursday, 9pm timeslot. It is currently the timeslot of Doctor X Season 5 and will be Kimura's second drama in the said time frame after "I'm Home" (April 2015).
The drama is based on the original screenplay of Inoue Yumiko (GOOD LUCK!!, Engine). Kimura will play the role of Shimazaki Akira who lives with his son, a middle school student.
Shimazaki Akira (Kimura Takuya) is a former bodyguard who became the security officer of a construction site as a result of some incident. Even when he makes the decision to return to being a bodyguard in a private security firm's newly established Personal Protection Division, he hides his past and arrives as a new bodyguard just like the other members.
Unlike the Security Police (SP) of the Tokyo Metropolitan Police Department, a government unit, bodyguards are civilians and cannot possess high caliber weapons. It is only permissible to counterattack if in legitimate defense. The client's request is absolute and has to protect the security of the person in any situation.
More on information on the new drama will be revealed later on so stay tuned!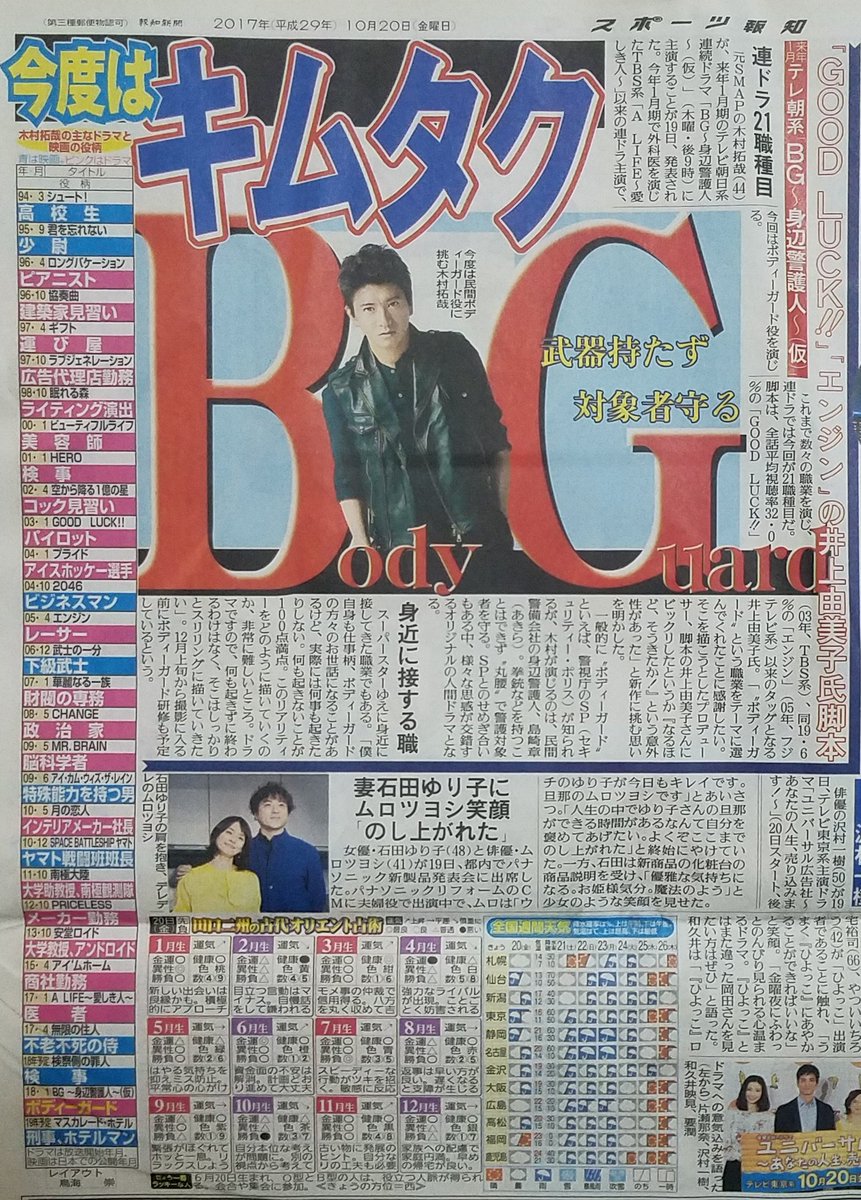 (via Oricon)