Jin Akanishi is taking his April Fool's day prank to the next level. On April 1st 2016, he posted a picture of himself and Takayuki Yamada singing on Instagram. The description read "Debut single "Choo Choo SHITAIN" on sale today".
Now, Jin Akanishi and Takayuki Yamada have announced they are forming a new unit called JINTAKA and will be releasing their debut single, "Choo Choo SHITAIN" on September 21st.
The track will be self-produced and composed by both members. There will be two types: a Regular Edition and Limited Edition which will include the music video, behind-the-scenes, and jacket shooting footage. A special event will be held in Tokyo on October 3rd and people who apply to participate will be chosen through a lottery.
Akanishi's Comment
It's a little presumptuous of me but out of personal interest, Yamada Takayuki and I have decided to do some Choo Choo-ing. Hope you all understand. If by any means we cause any trouble, let me say this beforehand. I'm sorry.
Yamada's Comment
It was about a week or so after that day, when I realized how I felt. At first, I was hesitant. This is going to be really bad, or so I told myself. But this feeling won't go away and I can't keep my mouth shut. I don't have any regrets. I mean….I just want to choochoo.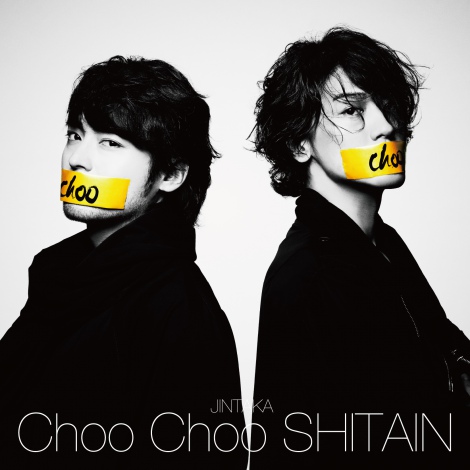 T/N: Choo Choo may refer to several things such as the sound of kissing or sucking through a straw or possibly a popular song of a similar name. 
Via Oricon