So the last couple of weeks have been intense for Seiko Oomori and her fans regarding announcements. Not only did she drop her latest single, draw (A) drow (along with another MV), she also released a new MV for her kitixxxgaia track "IDOL SONG". To top that off, she has now released full details regarding her upcoming album "MUTEKI", with it yet another MV for fans to jump into.
Keep reading on for a full breakdown of all information since the last Seiko update, along with links to all new MVs, album covers and more!
IDOL SONG MUSIC VIDEO
"IDOL SONG" is a track from her March album, "kitixxxgaia". The lyrics in it are fully composed of real life idol catchphrases and the video is a strange CG creation. The song itself is traditionally "idol" and fits the theme perfectly. Watch the MV below!
SILENT MAJORITY MUSIC VIDEO
"Silent Majority" is a cover of Keyakizaka46's hit single. Here, Seiko brings it down a notch and has a more subtle beat. Her trademark vocals add a new layer of texture throughout and the video itself portrays Seiko as an Idol Deity of some kind. Idol fans will have fun with this one trying to spot their favorite idols, and there are a LOT of them in this MV. "Silent Majority" is the third video from "draw (A) drow".
MUTEKI ALBUM INFORMATION
"MUTEKI" is coming out on the 27th of September and is an acoustic album (a kinda-sorta best of) where the majority of the tracks were chosen by fan votes. It features two new songs "Ryuusei Heaven" (which has an MV) and "Mix Juice". Read on for more information and the MV for "Ryuusei Heaven".
ALBUM COVERS: (designed by Eguchi Hisashi)
CD ONLY


CD+DVD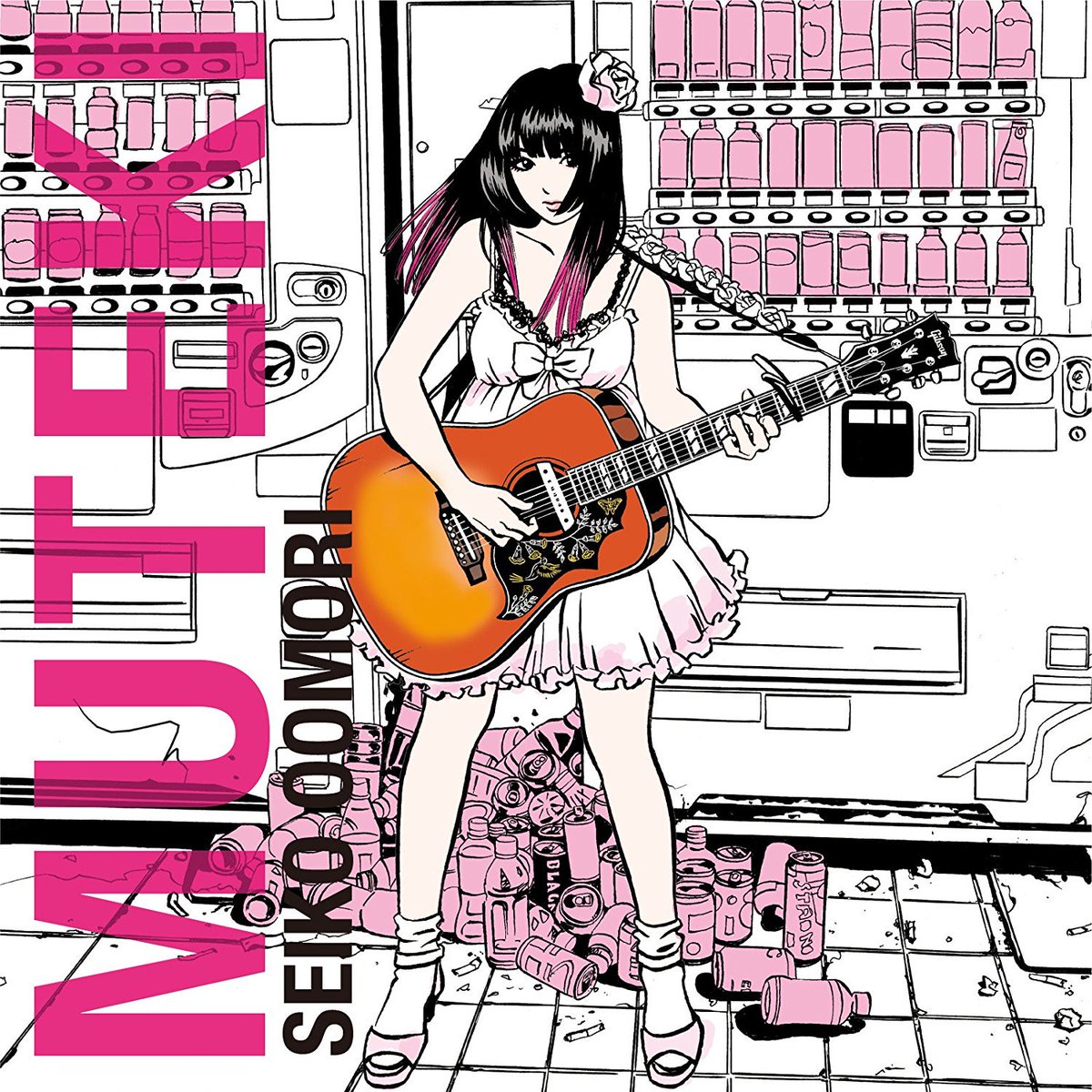 TRACKLISTS:
CD
1 Ryuusei Heaven
2 Mix Juice
3 aishiteru.com
4 SHINPIN
5 Shinjuku
6 TOKYO BLACK HOLE
7 Yakiniku Date
8 Ikill the time 14 you
9 Kodomo janai mon 17
10 Zettai Kanojo
11 Midnight Seijun Isei Kouyuu
12 Natsuhate
13 Atashi tenshi no kanninbukuro
14 Over the party
15 Magic Mirror
16 Noroi wa mizuiro
17 Analogue Syncopation
18 Ochawan
19 Kimi to eiga
20 Handmade Home
DVD:  (Taken from "LIVE TOUR Chou Idoushiki Rakuen kitxxgaia @ Zepp DiverCity (2017.7.20)")
01. Dogma Magma
02. Hokokuminteki Hero
03. Imitation Girl
04. Kyuru Kyuru
05. Chikyuu saigo no futari
06. Pink Methuselah
07. LADY BABY BLUE
08. Magic Mirror
09. Mugen Climax Kamome Kyoushitsu
10. M
11. Orion-za
12. Kimi ni todokuna
13. Saishuu kouen
14. Amai
15. TOKYO BLACK HOLE
16. Ongaku wo suteyo, soshite ongaku e
17. Analogue Syncopation
18. draw (A) drow
19. Midnight Seijun Isei Kouyuu
20. IDOL SONG
21. Zettai Kanojo
Ryuusei Heaven Music Videos
-Ryuusei Heaven (Zero)
-Ryuusei Heaven (Two)
RYUUSEI HEAVEN MUSIC VIDEO

It may be also interesting to some to note that Disk Union are offering a limited package that features the CD Only version of the album along with an exclusive Jacket (clothing not album cover ;-p). All the information and sizing chart are available here (LINK)
Also to be noted: The first press of MUTEKI comes with a download code that links to three additional tracks, however, at this time, they are unannounced.
So, there you have it, everything going on in Seiko's hectic, colorful and wonderful world. Fans it's time to get excited once again (but really does it ever end?)!