That's right. Metal-idol hybrid mega group BABYMETAL are continuing their quest for domination- and it seems things are going their way. After announcing support for Red Hot Chili Peppers and Guns and Roses, the girls are now set to open for arguably the biggest of all the metal bands- METALLICA. The show is set to play in Seoul on January 11, 2017 at the Gocheok Sky Dome. To see the tour poster keep reading!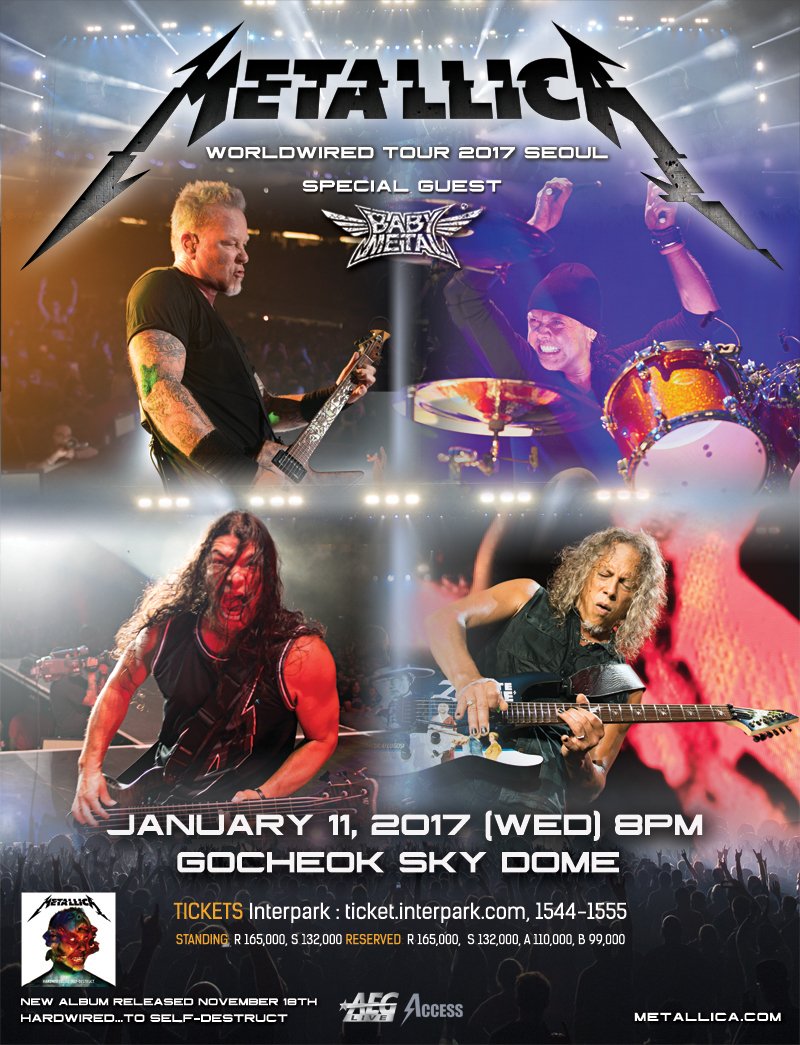 What do Arama readers think of BABYMETAL's incredible success? Whats next? Metallica opening for BABYMETAL???
In a world where Donald Trump can be president, anything is possible.