Howdy y'all! Here are the staff selections for July 2016

Ash
Album: Hijokaidan x Jun Togawa – TOGAWAKAIDAN LIVE! ~Live at Akihabara GOODMAN 2016.2.21~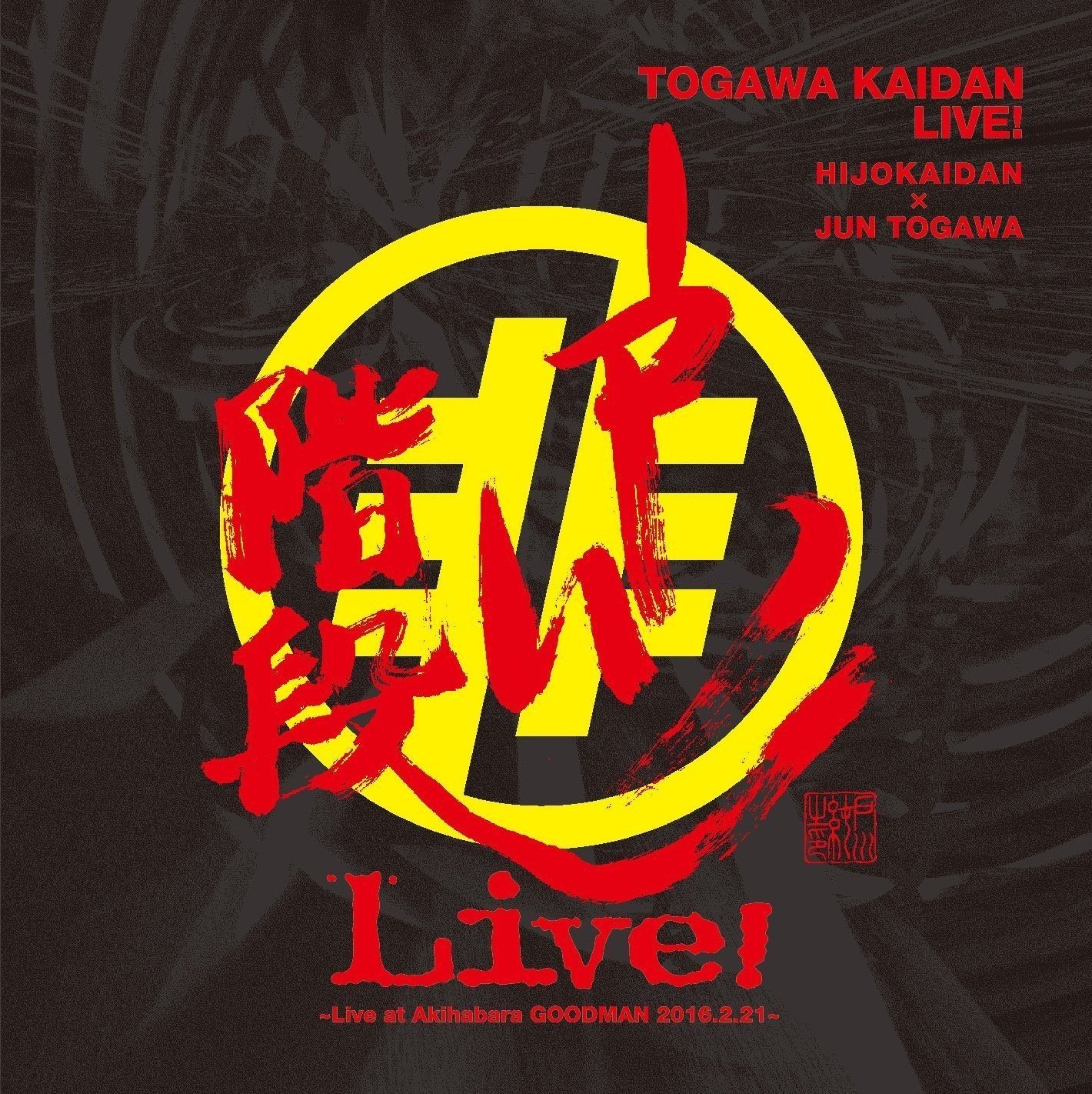 Hijokaidan and Jun Togawa's first studio release was pretty good- albeit never really feeling like a full album. The live version however- is a near masterpiece. A blazing wall of sound, perfectly recorded and executed, there's not a dull moment here. The songs featuring Jun Togawa are truly the centerpieces- and such loving re visitations to her classics. She sounds stunning and showstopping on here- her weathered vocals really hitting home. A must hear for anyone seriously interested in the alternative scene of Japanese pop.
Album: Fujin Club- Fujin Color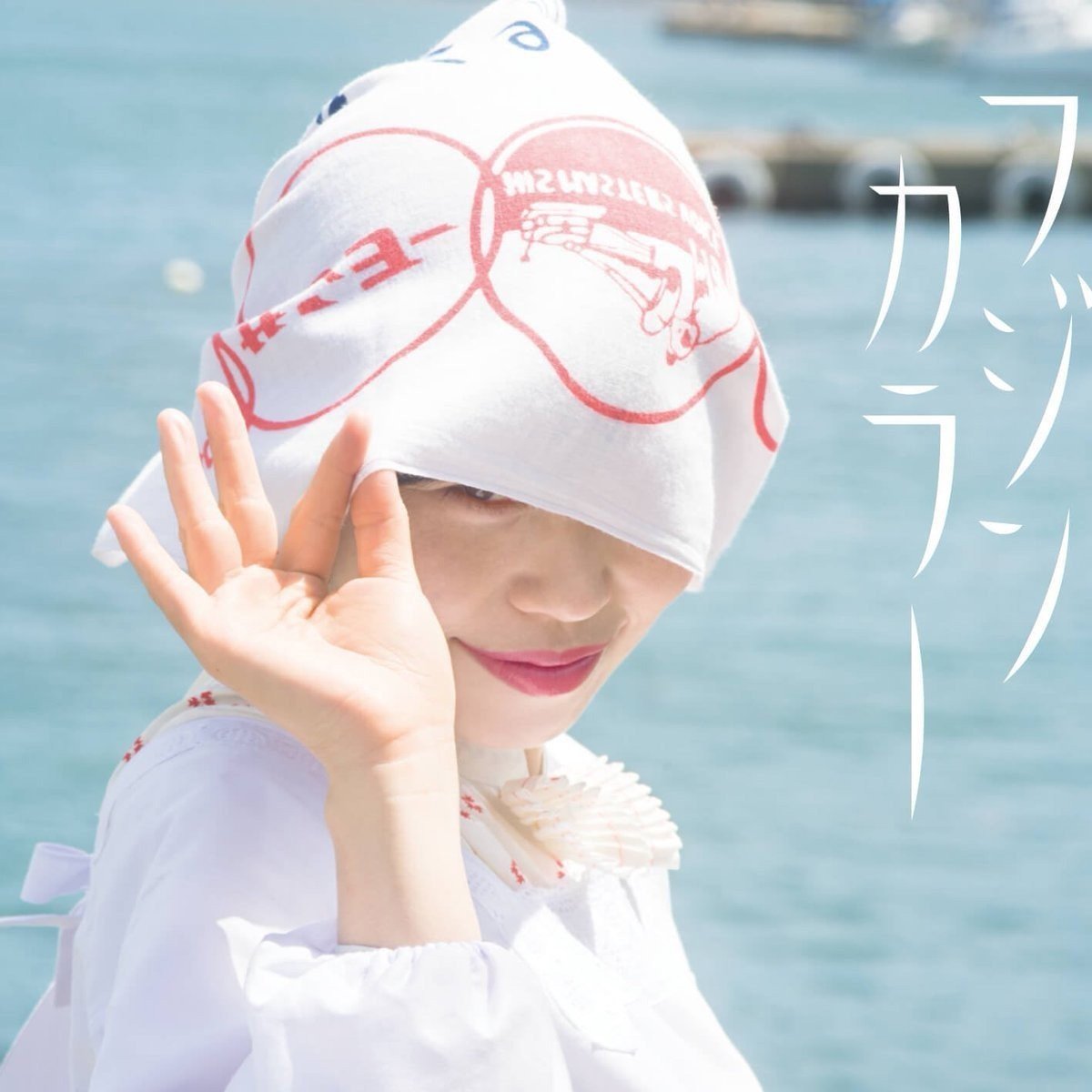 Fujin Club are a group of anonymous women from Sado Island and their producer is M. Lemon. They bring forth an absolutely delightful blend of Shibuya Kei and it's really melting the hearts of those that have heard it. The production value is tight and there's not a single bad track on the whole album. There's a great sense of 'life' breathing throughout all these tracks, and it's surely going to appeal to anyone who has a heart. Check it out!
Album: Mizuki Ohira- TRUE ROMANCE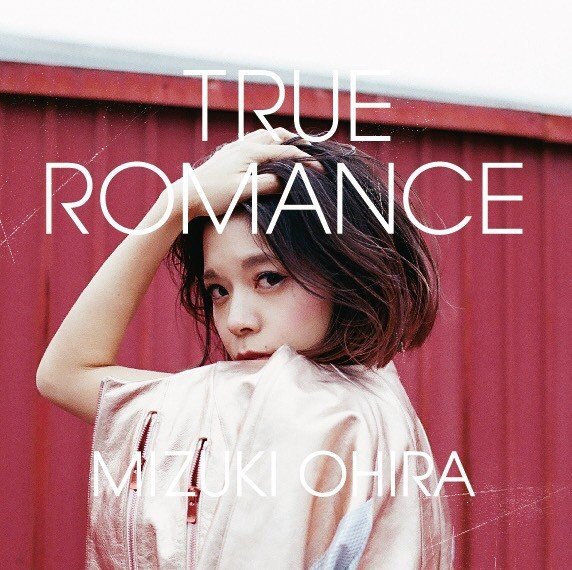 Mizuki Ohira's debut album really hit home for me this month. It's what I've been missing in Jpop for quite a long time- a truly smooth, beautiful voice- that doesn't bore the hell out of me. The songs here are beautifully constructed, have nice chord progressions, surprising flourishes of instrumentation and bring out memories of the good old days. It's pretty unmissable in my opinion, and definitely a name to keep an eye on in the future. One of the strongest debuts in a long time.
Will
Anime: ReLIFE


After quitting his job in a company, the 27 year-old Arata Kaizaki fails every job interviews he has been to. This changes when he was offered to join the project called ReLIFE by Yoake Ryou. He has been offered to take a drug which will make him look like 17 years old and participate in an experiment by going back to high school.
At first, I thought that this is a very generic anime which focuses on regrets in our youth—something that you often see in youth anime, dramas, and movies. However, it is very different than I expected. First, this anime shows the dark side of being in a so-called black company in Japan. Black Company refers to a corporation wherein young office workers experience extreme stress due to forced workload and possible unpaid overtime. Hence, they couldn't have enough time for themselves. Although the ReLIFE experiment is logically impossible, another reason why I got interested to this anime is due to how it shows the reality in some corporations in Japan. It may answer questions like: Why do salarymen walk really fast in Shinjuku Station? (For those who have been to Japan!) And why are they always busy? Moreover, I really like the fact that Arata Kaizaki is a non-conformist in the kind of workplace he has worked into. His second high school life was really amusing because of "generation gap". Yes, he is physically 17 yet he thinks differently than the others which added the amusement in the anime.
The art style is okay for me but not striking. In my opinion, it's just right for this kind of story. The characters' individual traits were emphasized well. It shows the reality of the society as well as the simple happiness of being part of the youth which probably some of us didn't really feel. I highly recommend this anime as well as the manga for those who are craving for a slice of life story.
Single: DOBERMAN INFINITY GA GA SUMMER



Among the LDH acts' summer releases, this is probably my favorite! I haven't really been into the EDM style which some of their acts have been releasing lately. In my opinion, Doberman Infinity's Ga Ga Summer is simply refreshing and indeed gives you a relaxing summer vibe. The rap parts fit the song really well and Kazuki's voice combines perfectly. The music video was not really that catchy for me but I love how they are just simply having fun while performing the song. No exaggerations. Something that is just right when you want to chill in a beach while drinking fruit shakes. After listening to this, I feel like I have been totally missing out to other LDH acts and this group needs more attention!
Ariane
Fashion: Lily Brown


It's about this time when we get to see the first offerings of what stores have for Autumn/Winter through their pre-order programs and lookbooks. Lily Brown's A/W collection left a mark on me. Under the concept of 'Scouring Grandma's Closet', it honestly looked like they went to an estate sale to gather the retro looking garments for this collection. The mixing a patterns and fabrics are done well, so nothing looks awkward or out of place. I know it looks like some crazy old cat lady wear, but I love it!
Check out the collection on their official website
Single: Ai Otsuka – Hibi Ikite Ireba


This is such a jazzy summer track. The piano and woodwinds that lead us in are almost Gershwin like, and then we're hit with a modern beat. I really hope that Ai Otsuka makes a jazz album in the future because she shines when she does this genre.
Album: Mizuki Ohira – True Romance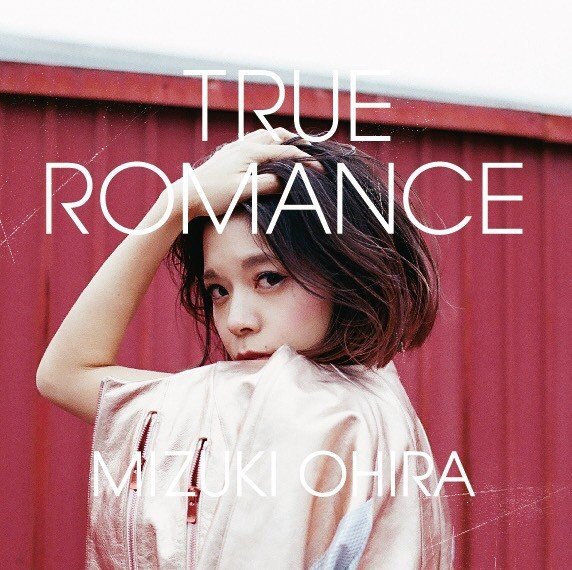 This was such a pleasant and cohesive album to listen to. There was not a track skipped in while listening then and whenever I listen to it now. I'm going to agree with Ash when I say that the thoughtful planning and execution of this album does take me back. I am looking forward to Mizuki Ohira's future releases.

Album: Tweedees – The Second Time Around


I thoroughly enjoyed this sophomore effort by the Tweedees. Using elements from rock, jazz and shibuya-kei elements, they piece together a feel good album that makes you feel the sunshine through your earbuds (if possible). I love when you can hear an act start to progress in their craft, while still staying true to their sound and Tweedees has managed to do exactly that.
(Honorable mentions: Lucky Tapes – Cigarette & Alcohol and Sky-Hi – Nanairo Holiday)
Kyle
Album: Fujin Club- Fujin Color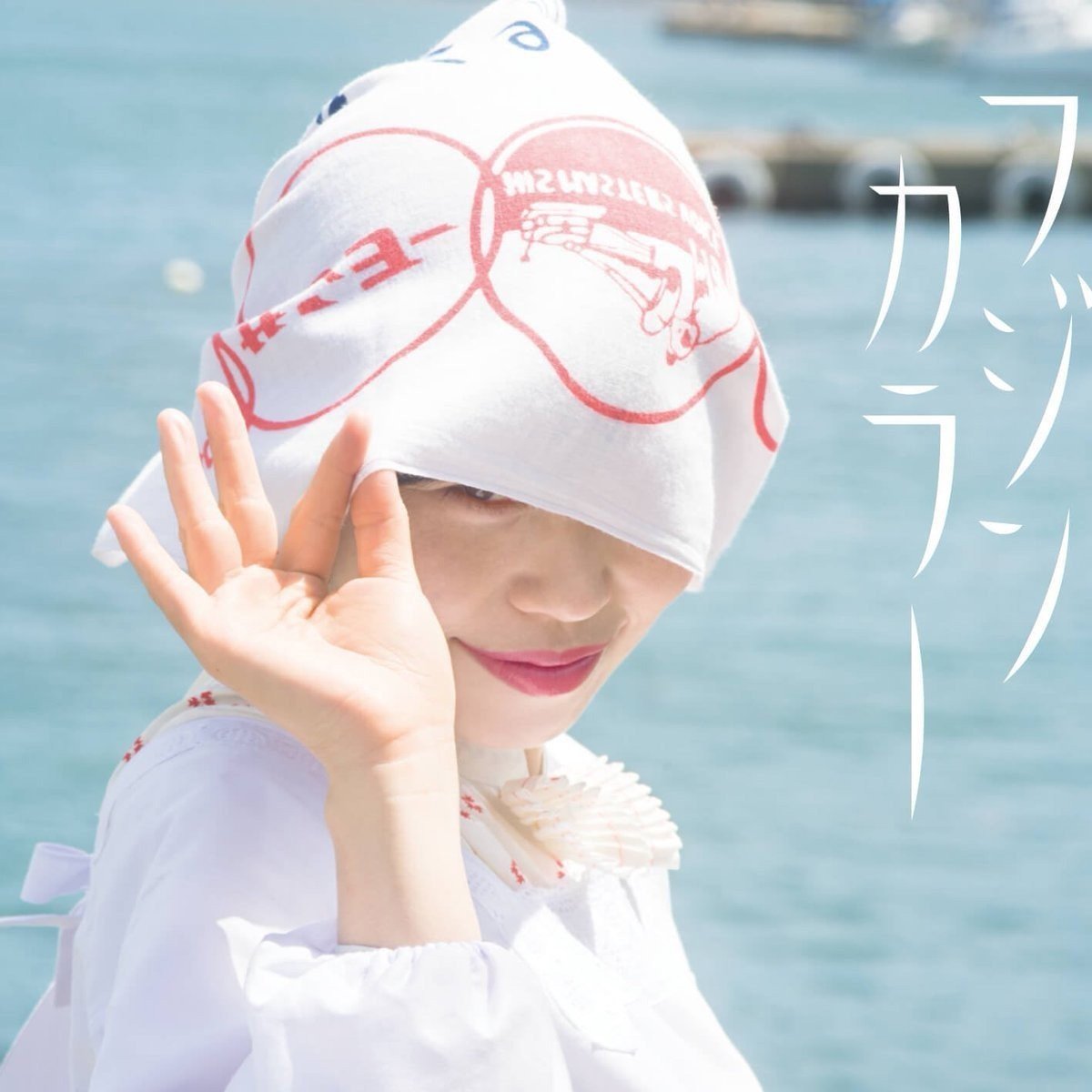 The concept of this band is amazing. As Ash mentioned, they are a group of anonymous women from Sado Island. Unlike most anonymous bands we literally know nothing about these women, not even a stage-name. Fujin Color is an absolute must for anyone with even the slightest interest in Shibuya Kei, this album will charm you!
Sou
EP: Shinsei Kamattechan -Natsu. Install


Shinsei Kamattechan's first new release in two years got me pumped since the moment they announced it, and it has met my expectations. After these two years, their sound is intact and they still touch the same sensibilities they always had, plus both "Boku BLADE" and "Drugs, ne-ko" bring back the noisy synths their last album, "eiyu syndrome", lacked. "Natsu.install" features the mix of hopeless love ballads, psychotic synths, joyful hooks and energetic vocals Shinsei Kamattechan mastered. That leads us to the fact that it's pretty much the same sound they have been doing. Is that a bad thing? Not necessarily, at least in my opinion, though I'd already choose their past works over this one even when this is still a great release. Whether this becomes a real problem or not, time (and future releases) will tell. For the time being, they're still bringing terrific music.
Ronald
Album: Ken Hirai – THE STILL LIFE



Ken Hirai has returned with his first studio album in 5 years, "THE STILL LIFE." It's a mature, polished affair, as expected of Ken. "Plus One", the album's opening track, is one of Ken's best songs in years and my favorite on the album. Of the new songs on the album, "Missionary" is my favorite. It sees Ken doing what he does best: slick, midtempo R&B. "Kyoi no Bonsai" is the most interesting song on the album. It reminds me a bit of Shiina Ringo actually. The song mixes a bunch of different influences ranging from jazz to rock to dubstep.
Check out the video for "Plus One" here
Album: Kou Shibasaki – Zoku Kou Utau



Cover albums are normally dull and unimaginative, but Kou Shibasaki puts a different spin on hers. The album opens with her version of Oosawa Yoshiyuki's "Soshite Boku wa Tohou ni Kureru." Her version is lighter and more ethereal than the original (in part due to Kou's voice), with an extra punch added through the use of a choir. On her cover of Chiaki Naomi's "Tasogare no Begin", she ups the tempo and gives the song a jazz arrangement. Kou's cover of "Ano Hi no Futari wa Mou Inai" by Tamura Naomi is again a more uptempo version that uses a chorus, but horns are also brought in to bring a new texture to the song.
Single: Lisa Yamaguchi – Perfect Weekend


Lisa Yamaguchi truly captured a laid back version of summer in R&B form on "Perfect Weekend." The title track is smooth, yet funky, and accomplishes both tasks without really trying. It's very relaxed and natural. Lisa's voice glides over the track with ease. The piano on the song evokes a certain nostalgia for summers past. The ease of "Perfect Summer" continues on into the tracks "Be Free Or Die" and "Feel It!!", with both songs having more of a summer night vibe in contrast to the title track's day vibe.
Single: Ame no Parade – You


Ame no Parade's album from earlier this year is my second favorite of 2016 so far (behind AKLO's), and they continue their promising future with "You." One of the great things about Ame no Parade is the vocals of frontman Fukunaga Kohei. They're very emotive, almost sounding like he's on the verge of tears. These vocals, when combined with the band's ethereal rock sound, is truly magical. This magic can be felt on "You."
What were some of your faves releases last month? Share with us below