Hello AramaJapan readers! We are back with our monthly wrap up feature. A few of the staff members have come together to share their faves for the month of September. Find out what the staff was loving this past month! Also feel free to post what you loved this past September in the comments!
Ronald
YUKI – FLY
This may very well be my favorite album of 2014. I mean before it even came out it spawned my most played song this year, "Daredemo Lonely":
I went on about this song last month so I'm not going to do that again. What I really liked about this album is that it is a very nice mix of sounds. It touched on pop, dance, lounge, reggae, even hip hop. Even with all these varied sounds, the album still remains very cohesive. Speaking of the hip hop influence on the album, when the tracklist was announced, the song that immediately piqued my interested was "Naminori 500 Mile":
The song features the rap duo KAKATO which is composed of Tamaki ROY and Chinza DOPENESS. I'm a fan of Tamaki ROY so him being featured is a plus in my book. This collaboration came about after YUKI saw them live. I find this interesting because it shows that she is keeping her ear open to what is new and fresh on the scene. It reminds me of how she got up and coming producers tofubeats to remix "Watashi no Negaigoto" in 2012 and Seiho to remix "Daredemo Lonely" this past summer.
Another song that I enjoyed a lot on "FLY" is "Jodi Wideman":
It's a nice refreshing piece of dance pop. It really does stand out from a lot of dance pop that is currently on the scene though, much like "Daredemo Lonely."
One thing I found very interesting about this album was the artwork. It reminds me a lot of the work of American artist Richard Prince. He's very into this whole trashy 1970s babes on motorcycles in the American West thing. When I saw this album's covers, I immediately though of him. I don't know if this was intentional or not but it is a pleasant surprise.
the dresscodes – Hippies E.P.
Speaking of the 1970s, that brings us to the dresscodes' "Hippies E.P." This is another release with a variety of sounds. It is very 70s yet still fresh. There's rock, there's disco, there's jazz, there's lounge, even some electronic music. All these sounds are put together on a 5 song EP and yet is still works as 1 cohesive work somehow. The release is strangely addictive.
Suiyoubi no Campanella – Suiyoubi no Campanella demo5
Suiyoubi no Campanella once again proves why they're one of my favorite new acts with this 2 track demo that is a teaser for their upcoming November mini album. The first taste of this release was via the music video for "Sen no Rikyu":
It's very rich, textural song and keeps in line with their usual usage of historical references in their songs. The other song on the demo is "Momotaro" and probably as the most addictive chorus this year:
It's like crack.
Akai Koen – Moretsu Rythmique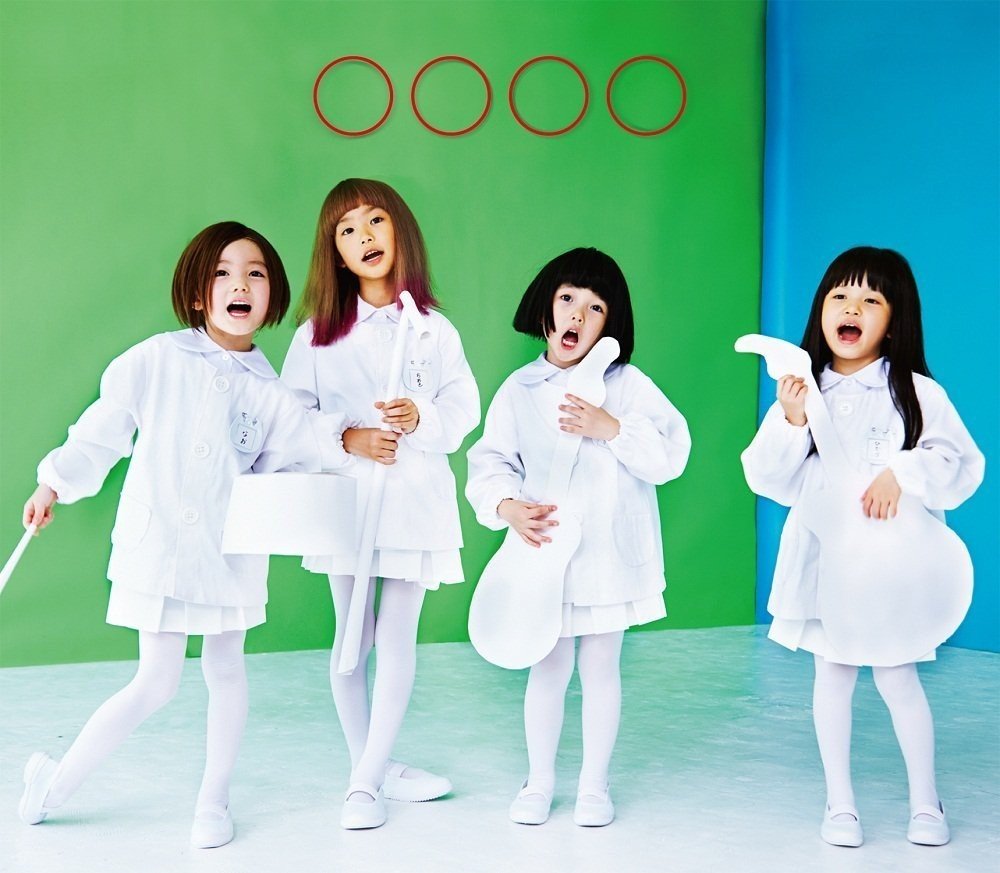 Varied sounds within releases seems to be a theme this month and Akai Koen's second album "Moretsu Rythmique" is no different. I loved one of the singles from this album earlier this year, "Zettaiteki na Kankei":
This song is simply a massive 90 second bomb of sound. It hits so hard and fast and just disappears as quickly as it came.
Two other songs on this album especially caught my attention, "Dry Flower" and "Orusuban." The verses of "Dry Flower" are so low and soft and then the chorus comes and you're just hit with this grandiose monstrosity. Great contrast here.
And then "Orusuban"… It's like they made a song with The Neptunes circa 2001. That's personally one of my favorite sounds ever so this song was a really pleasant surprise. It's a nice combination of rock, urban, and electronic.
________________________________________
Ryan
FREDERIC – oddloop
I think some people might find their songs very samey, but when they do move away from that formula I think they make something great. This is their major debut mini album and my two top tracks are "Shiwase-tte iu Kaibutsu" and "Moukareu Kisen". "Shiwase-tte iu Kaibutsu" is similar to their sound found in the title track, but "Moukareu Kisen" slows it down and features a different vocalist (who I'd like to hear more from!).
color-code – I Like Dat
Lady GaGa at her peak (2009-2011?) was styled directed by Nicola Formichetti, the creator of this group, so I had high expectations for this project. The fashion was interesting, and though I'm unsure of their longevity right now, I think their visuals are something the scene needs right now rather than cheap costumey stuff. I'll be honest and say the song/video left a bit to be desired but watching their development will be interesting.
Quruli – THE PIER
I was never interested in Quruli until I watched the video for "Liberty&Gravity". Jun Tamukai is an amazing director (when it's not purely green screen) so anyone who he collaborates with Gets it. Then the video for "There is(always light)" came out and it was a lot more subdued than the other video I mentioned, but the visuals were just as great so from there I officially trusted Quruli. I listened to this album, and it wasn't AMAZING, but it was nice. I've been listening to while doing other things and it's good background music. "Hamabe nite" and "Liberty&Gravity" are among my top-most listed to songs on the album, but the final track on the album "2034″, a purely instrumental song, is my favorites track for it's sort of mish mash of sounds juxtaposed with other sounds you wouldn't normally hear together.
Seiko Oomori – Kyurukyuru
Her vocals definitely have to grow on you, a mixture of screaming and whining, but you'll quickly realize she's more than that. I feel like she'll transition to a more mainstream sound but maintain her subversive ideas on idol culture which is probably the most interesting thing about her.
__________________________________
mintyaiko
AKLO – The Arrival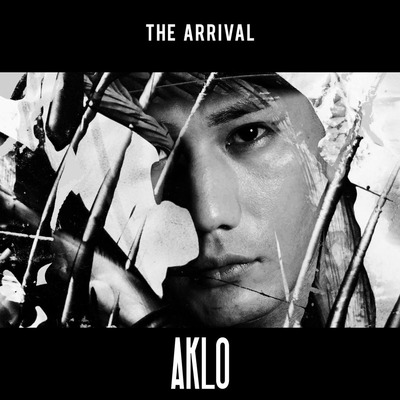 AKLO has to be one of my favorite rappers in recent months, he keeps delivering and delivering. And with this album, I'm far from disappointed.
My favorite song from off this album has to be, RGTO (feat. SALU, H.TEFLON, K DUB SHINE). Like even the music video is great. From AKLO's shout out to his Mexican heritage, to K DUB SHINE dropping the line about Africa Bambaataa and Zulu Nation. Also the school posted up with rap posters, paying homage. I wasn't ready. But all the way satisfied.
etsuco – Ambitious

I found this song randomly while looking for music. I thought it was a nice song and I really like her voice so I got the album. Even though the song came out earlier this year, it remains my favorite song off the album.
AK-69 – Locker Room -Go Hard or Go Home-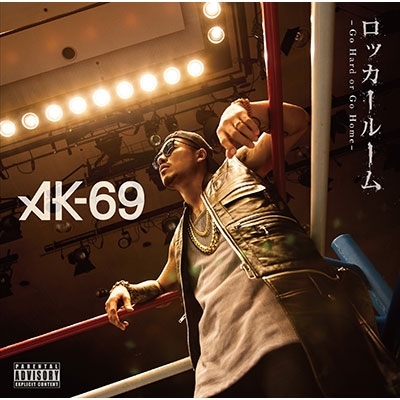 One of the few times where I like the B-side more than the A-side of a single. That's not to say that Locker Room -Go Hard or Go Home- is bad. It's just that I prefer NGY.
_______________________________________________
Ryusenkai
Southern All Stars – Tokyo VICTORY
A single that I'd been looking forward to ever since it was announced, and Sazan's first release in over a year, "Tokyo VICTORY" is nothing if not a treat. There's a lot to like in the three tracks on this release, particularly if you're a fan of old school pop-rock. The title track is an anthem and fight song that feels like more of a prelude to the 2020 Tokyo Olympics than it does anything else, but very much stands on its own both musically and vocally, Keisuke Kuwata easily one of the most unique singers in Japan. The first of the coupling tracks also happens to bring to mind another era, with the very fun "Tengoku on the Beach" the epitome of what most would consider a throwback to the late 70s/early 80s style of pop. The single closes with "Paris no Chiwagenka", a less than 2 minute song that very much sounds like Kuwata attempting to sing Japanese in a kind of French accent. It's an unusual track, but one that has an odd charm to it, much like this whole release. Southern All Stars is very much out of joint with what most would considered popular in mainstream Japanese music today, and I couldn't be more glad for it.

FOLKS – HOMETOWN STORY
Ah FOLKS, one of the indie bands that I absolutely adore. FOLKS was formed as a result of two former members of Galileo Galilei, Iwai Fumito and Noguchi Kazumasa, left that band and returned to their hometown of Eniwa in Hokkaido, joining up with 3 childhood friends. The resulting jam sessions were the beginnings of what would eventually become FOLKS, with the band releasing their first major mini-album "NEWTOWN" earlier this year. Stylistically, they come off as a far more solid and daring variant of Galileo Galilei, willing to dip far more into electronics and into other musical genres, such as funk and mo-town. "HOMETOWN STORY" is the band's first single released together and it definitely doesn't disappoint, providing three varied but quality songs. The title song is an mid-tempo track that mixes the electro-folk chorus in the background with a progressive, pop-rock melody and a whole lot of heart. FOLKS love their hometown, and it really shows in this song. The coupling tracks start off with "Frenemy", which is a funk-rock song that mixes in just a bit of electronics to provide an experience that pulses with attitude (of note: the band's second vocalist, Iwai's older brother, sings on this song). The second B-side is "Paradise", which is certainly more stripped down than either of the songs that precede it. The opening guitar riff does indeed call to mind the mo-town style of music, quickly transitioning into an upbeat, light-hearted pop-rock track that features both of the brothers on vocals, with a female vocalist providing some harmonies towards the end of the song. Honestly, "Paradise" is just really sweet, and a great way to close a great single.

the dresscodes – Hippies E.P.
EPs fall into a rather odd place since they're both longer than traditional singles, but not quick long as albums or mini-albums tend to be. My general take on the format is to group EPs with singles while grouping mini-albums with albums, as EPs tend to have a number of tracks which is closer to the former rather than the latter. Still, I've digressed. the dresscodes' Hippies E.P. happens to be my favorite 'single' release of the month, since there's just so much quality and variety to be found on it. which still flows surprisingly well despite this fact. The biggest hurdle to get over with this release is the vocals, which might sound somewhat odd at first, but you'll quickly realize how well that they work with the music and all of your worries should melt away. The EP starts off with "Hippies", which is a kind of jazzy, big-band track that falls right into the realm of songs that I just adore, the vocals blending nicely with the lounge style. We follow this up with "Do Da Damun Disco", with is driven by some really frenetic drumming, hazy guitar, and distorted vocals, which all come together to make a track that's best described as a ball of finely controlled energy. "Ghost", the release's promo track, opens with some electronic choirs, which are so supplanted by some new wave style synths, these the most noticeable piece of the song's instrumental (joined once again by some electronic trills in the chorus). These more electronic aspects are supported very well by some strings, some (mostly) faint guitar and bass, and a very consistent drumbeat. Also featured on this song is a rather wonderful duet between some very contrasting vocals (one set very high, the other very low). "Melody" on the other hand is a rap-rock track featuring Koshi Miura of Kuchiroro (who arranged the EPs music) on vocals, the song a nice slow-down from "Ghost", with just the traditional band and a few scattered sound effects comprising the instrumental. The EP closes with "Wakamonotachi", which is definitely the most electronic moment on the record, and in my eyes a fitting conclusion to this most varied of releases. Yeah, I really can't recommend this enough – it was one of the best things I heard all month (many thanks to Ronald for the recommendation). (See Ronald's posts for videos)
Albums:
Quruli – THE PIER
I find Quruli to be a very interesting band – one always possessed of stellar composition and arrangement, and yet one that at times has trouble bringing everything together to produce a great album. That said, what do I think of "THE PIER"? I feel that it's a strong, though not amazing release that is certainly worthy of anyone's time, if only because of the aforementioned strengths. It's not quite the most consistent album when it comes to flow, but I do think that each song itself stands strong, demonstrating a level of skill and ability not often found within any music industry. Some of my favorite songs off of this release are the funky and wild "Liberty & Gravity", the classic rock ballad found in "Loveless", the smoothly Mediterranean "Brose & Butter", and the unflappable optimism and oomph found in the album's closer, "There Is (Always Light)". There are a lot of great tracks on "THE PIER", and its worthy listening for anyone who likes some more varied and non-traditional (pop-)rock instrumentals.
Akai Koen – Moretsu Rythmique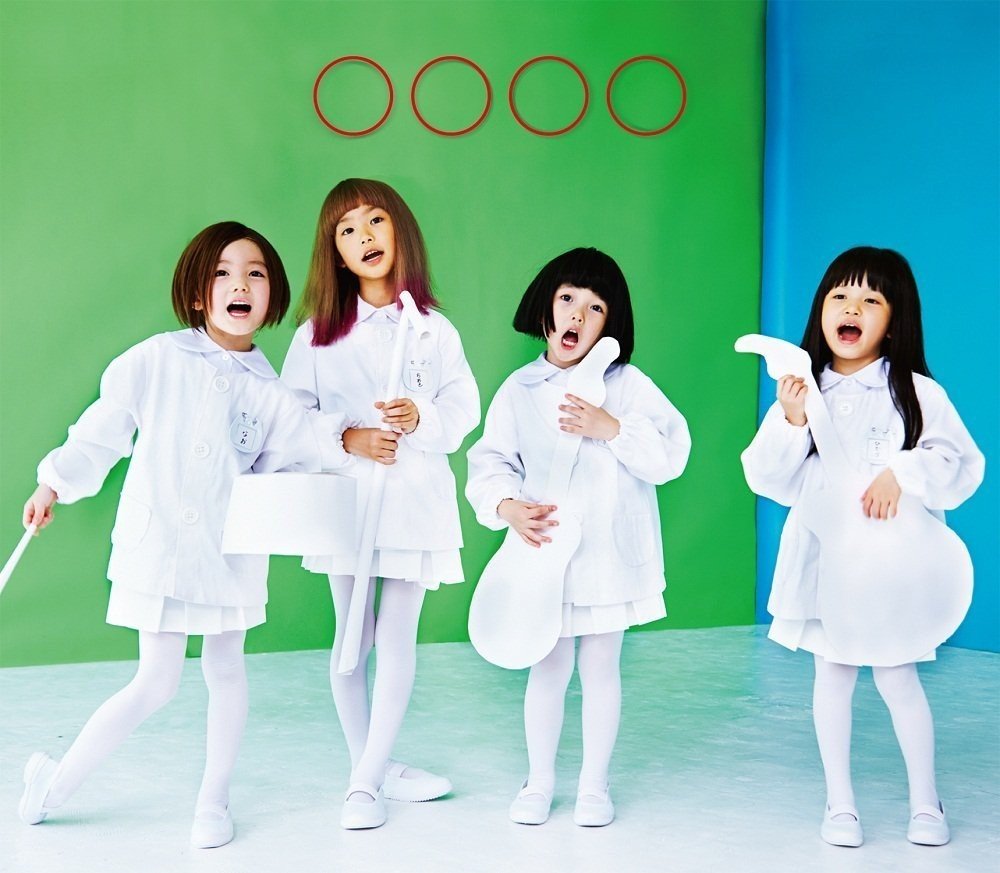 I'm not going to say all that much about this release here (for reasons which may soon become apparent…), but what I will say is that it's very good. For how frenetic it is, "Moretsu Rythmique" flows surprisingly well and has a surprising variety of musical styles mixed in to make this 15 track album a must-listen for anyone who likes pop-rock with a strong female vocalist. (See Ronald's post for videos)
Takeuchi Mariya – TRAD
The last release on my list and my pick for the strongest album of September, Takeuchi Mariya's "TRAD" is a wonderful experience from start to finish and a great example of what a talented female vocalist and composer can do when she puts her mind to it. This was far and away my most listened to album this month, to the point where I could hear it in my head while walking around for several days after any of my later listens. There's certainly some 80s style present throughout this release, yet it also brings a rather impressive variety to the table, from the old-school pop of "Enishi no Ito", to the smooth lounge track that is "Whisky ga, Osukideshou", to the Spanish undertones of "Saigo no Tango", to soaring ballads like closer "Inochi no Uta". Some of my particular favorites on the record are "Aloha Shiki Renai Shinan", "Tasogare Diary", "Shizuka na Densetsu (Legend)" and the full English cover of her husband Yamashita Tatsuro's "Your Eyes". There's lots to love on "TRAD", and I've a feeling I'll still be playing it for months to come (though perhaps a bit less :p).