On May 13, TOKIO's The! Tetsuwan! Dash!! aired for the first time with four members and received an average rating of 20.8% (Kanto region).
"The! Tetsuwan! Dash!! is TOKIO's long running, highly-rated variety show on NTV where the members work on various long term reconstruction projects. Its May 6 episode broadcast was cancelled following the scandal of former member Yamaguchi Tatsuya. On its return episode, its peak rating of 23.7% was achieved at 7:55 pm when leader Joshima Shigeru apologized at a rice farmhouse at Fukushima Prefecture, bringing a lot of its viewers to tears.
After the Tohoku disaster in 2011, TOKIO had to abandon its farm project "Dash Village" located in Namie, Fukushima. Since 2012, TOKIO has been active as PR for Fukushima promoting the safety of its agricultural products and combatting rumors stemming from the 2011 nuclear disaster. Earlier on, Fukushima Governor Masao Uchibori announced that TOKIO will continue to feature in the PR efforts despite the scandal, citing the group's sincere efforts in promoting the prefecture's goods soon after the disaster.
During the program, it was reported that the on location shoot for "Shinjuku DASH" was resumed on May 1, "DASH Island" on May 4, and "DASH Coast" on May 1.
The latest ratings exceeded the 19.1% ratings achieved on January 21, and is currently this year's self best ratings. "The! Tetsuwan! Dash!!" enjoys high ratings of around 15% – 20% over the years, alongside NTV's popular variety show "Sekai no Hate Made ItteQ!"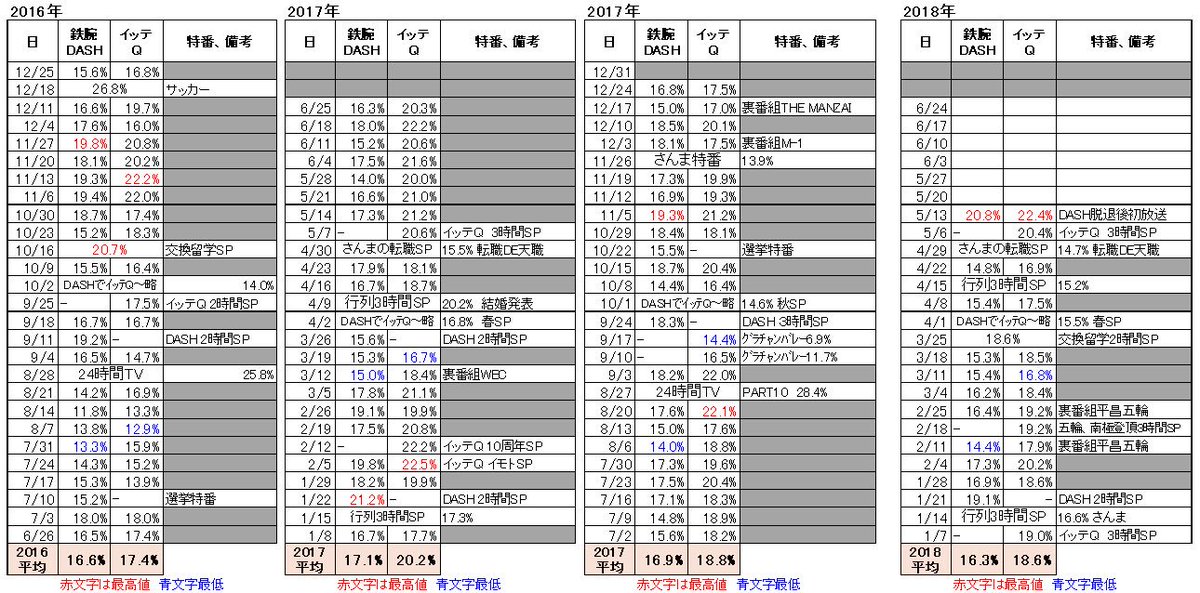 (via Livedoor)