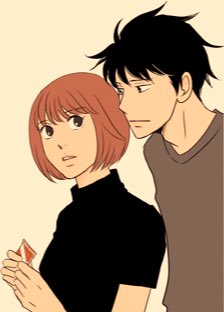 Even though it's taken a while, we're seeing Japan getting serious about it's citizens staying home due to the Covid-19 pandemic. But as you also can see it does take some persuading to get some to stay home. From Gen Hoshino to Naomi Watanabe (and of course the government), celebrities are finding their own little way of encouraging people to stay home. This includes animated celebrities as well.
Manga artist and story-teller Tomoko Ninomiya made a 4 panel comic featuring her much beloved characters Nodame Megumi and Shinichi Chaiki of 'Nodame Cantabile'. We last saw the couple in 2016 planning and postponing a wedding. Well they're still together folks! And staying in as stated by their creator in the Twitter post below.
There are two versions of the short. The first one is just the four panel comic. One posted above include the voice actors for Nodame (Ayako Kawasumi) and Chiaki (Tomokazu Seki) reprising their roles.