On July 13, Snow Man will release their seventh single, "Orange kiss." It is an emotional love song that shows the desire to protect one's lover. The song serves as the theme song for the live action film version of the Tamashima Non manga "Moekare wa Orange-iro." In the film, out July 8, Snow Man's leader Hikaru Iwamoto plays the role of Kyosuke Ebihara, a firefighter who falls in love with high school student Moe Sasaki, played by Meru Nukumi.
In addition to the A-side, the single will include the three B-sides. At the time of writing, only two are named, "Wonderful! × Surprise!" and "Feel the light, Lovely." The former depicts "the excitement of new encounters", while the latter is a sexy R&B number which debuted at "Takizawa Kabuki ZERO 2022."
Check out more information on Snow Man's new single and its music video below!
Limited Edition A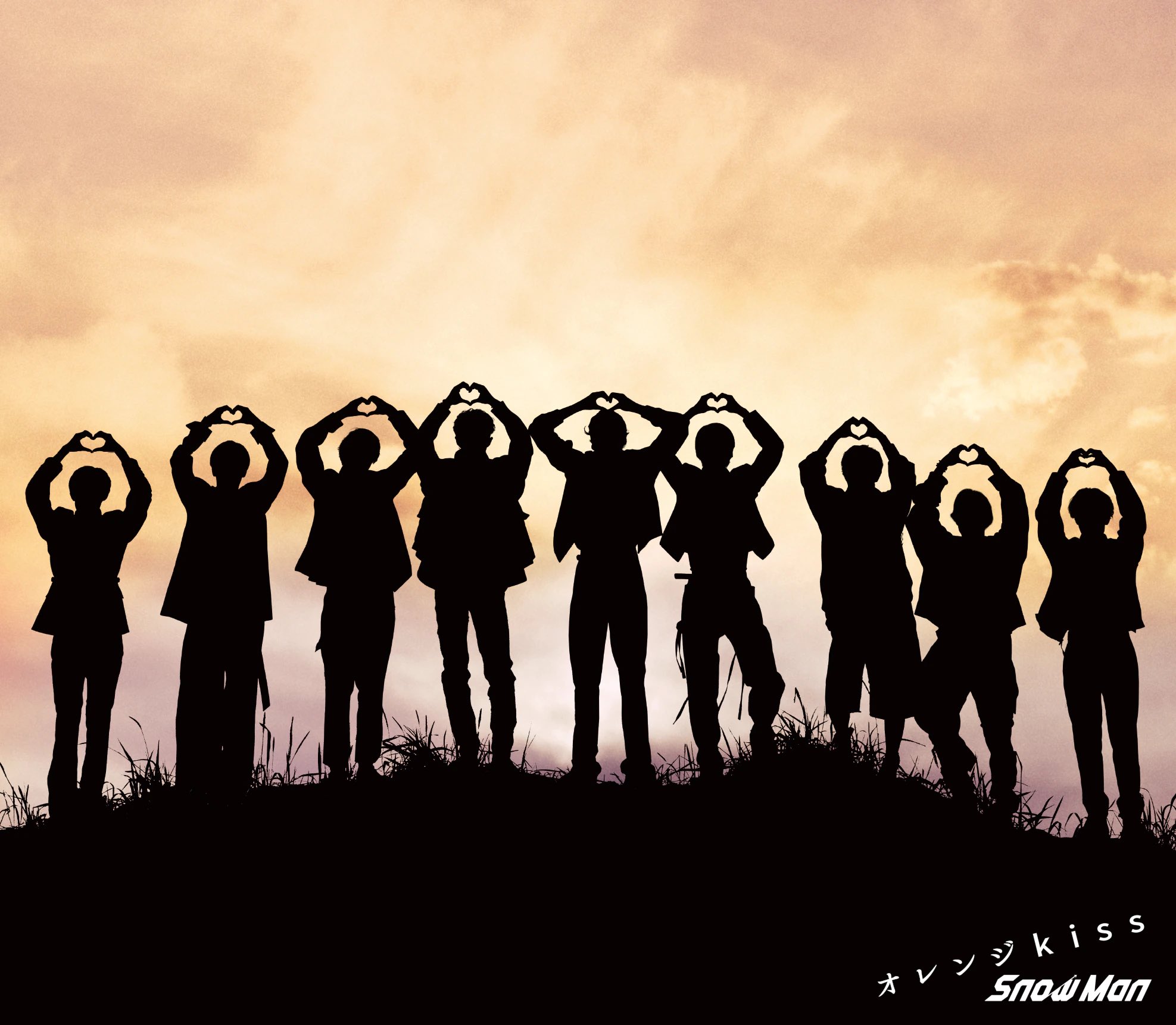 CD
オレンジkiss (Orange kiss)
Wonderful! × Surprise!
DVD
・「オレンジkiss」Music Video ("Orange kiss" Music Video)
・「Wonderful! × Surprise!」Lip Sync Video
・Behind The Scenes
Limited Edition B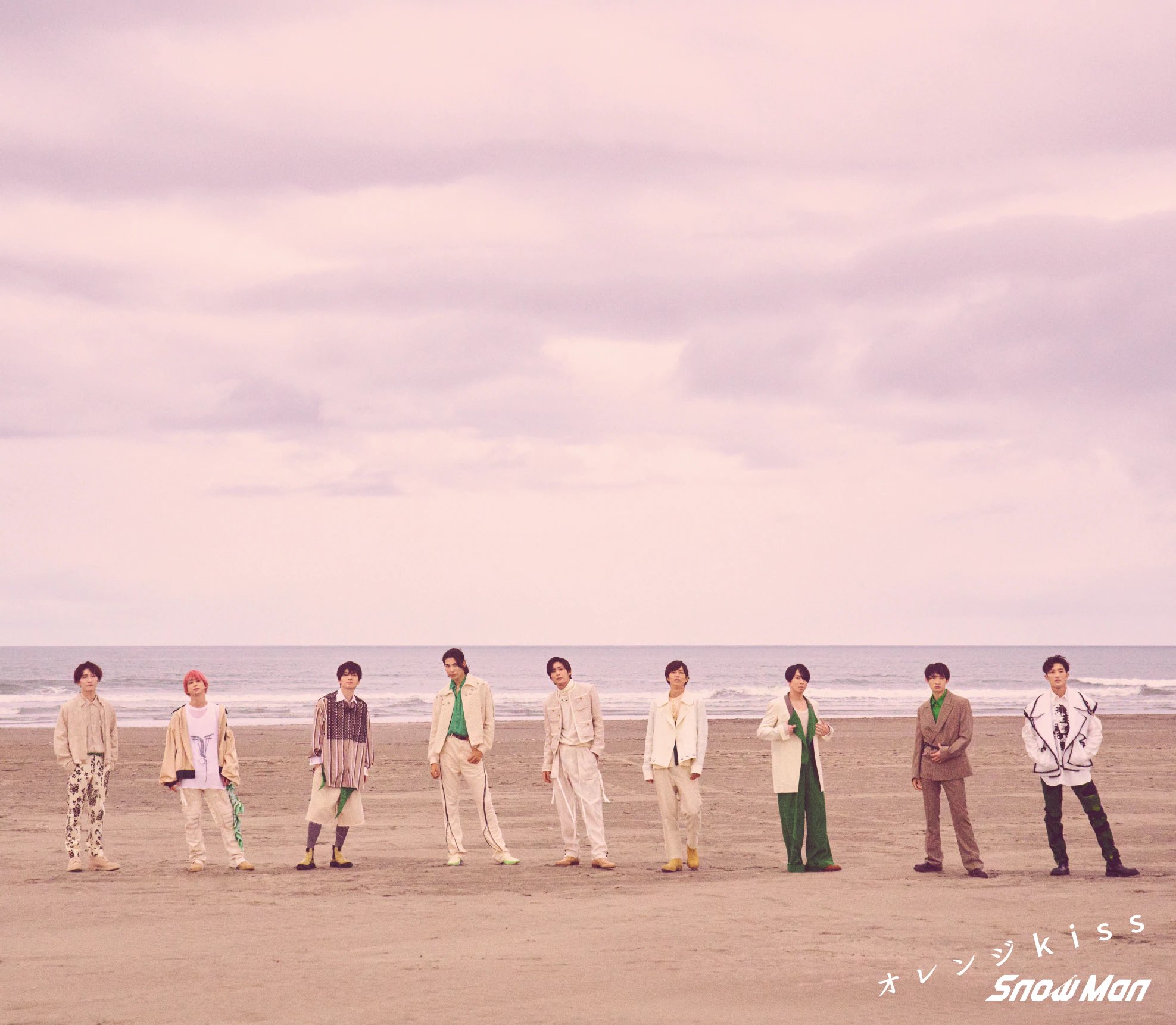 CD
オレンジkiss (Orange kiss)
Feel the light, Lovely
DVD
・「オレンジkiss」マルチアングル映像 ("Orange kiss" Multi Angle Film)
・「Feel the light, Lovely」Dance Video
・ミッションをクリアしラインを作れ!Lucky7BINGO!! (Mission wo Clear Line wo Tsukure! Lucky7BINGO!!)
Regular Edition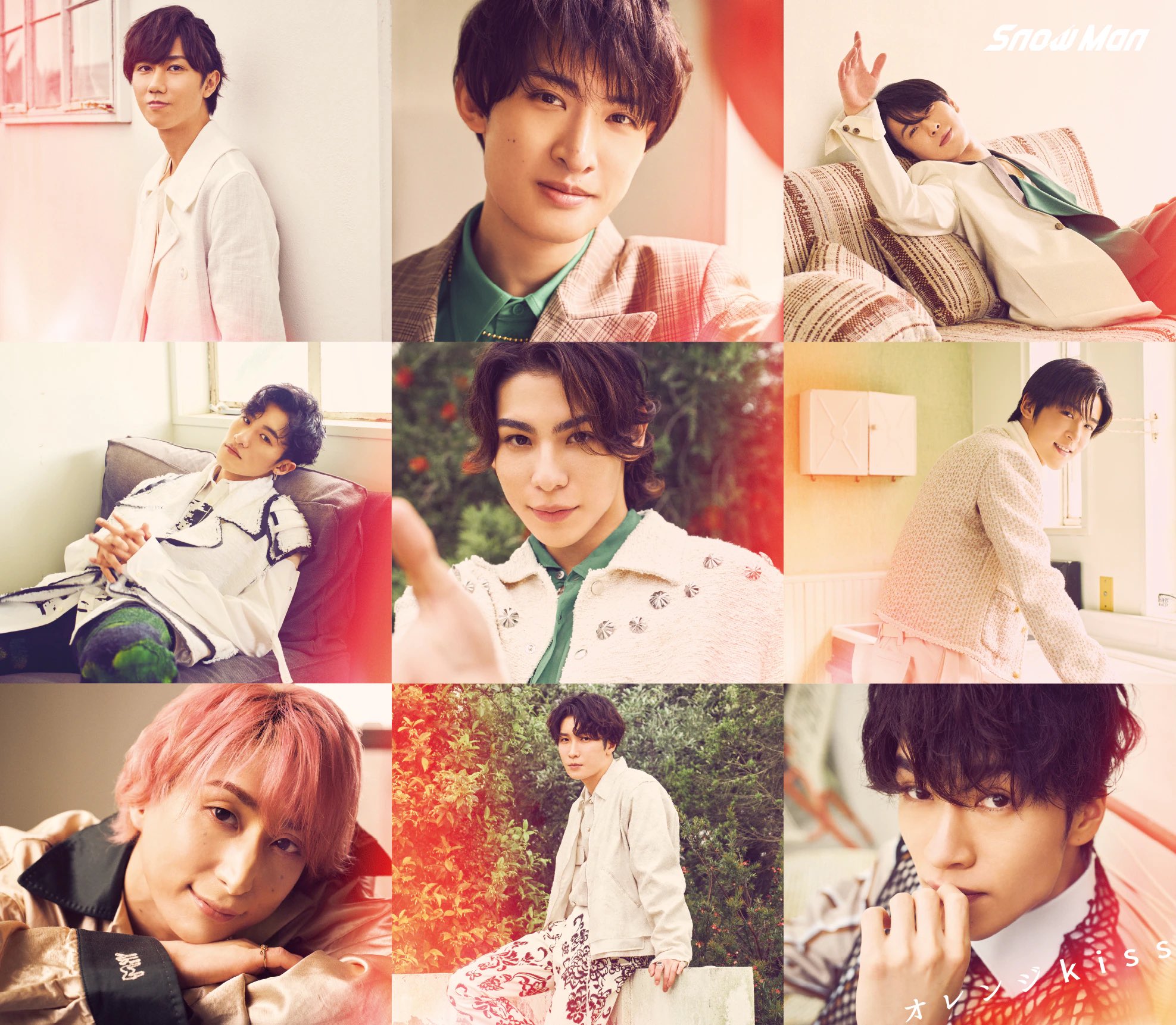 オレンジkiss (Orange kiss_
Wonderful! × Surprise!
Feel the light, Lovely
TBA
オレンジkiss(Instrumental)(Orange kiss (Instrumental)
Wonderful! × Surprise!(Instrumental)
Feel the light, Lovely(Instrumental)
TBA(Instrumental)