After "Kaguya" in January and their album "White", NEWS is back with their newest single "Chumu Chumu"!
NEWS' second single of 2015 is a platonic love song with "India" as its theme. The word "chumu" means "kiss" in India. This is a scorching hot upbeat song that will have you singing, dancing, and having fun with everyone this summer! The single will be released on June 24.
The costumes are designed by member Masuda Takahisa. Check out the released tracklist of the single below. No official single covers and previews out yet, but billboard ads for the single gives the first glimpse to the group's latest release.
Limited A
DVD of "Chumu Chumu" PV and Making of (30 min. approximately)
Tracklist:
1. Chumu Chumu
2. Hi wa Mata Noboru (The Sun Will Rise Again)
Limited B
Tracklist:
1. Chumu Chumu
2. Hi wa Mata Noboru (The Sun Will Rise Again)
3. Megalomania
Regular Edition
Tracklist:
1. Chumu Chumu
2. Hi wa Mata Noboru (The Sun Will Rise Again)
3. Sweet Martini
4. Sasabune (Bamboo-leaf Boat)
5. Chumu Chumu (Original Karaoke)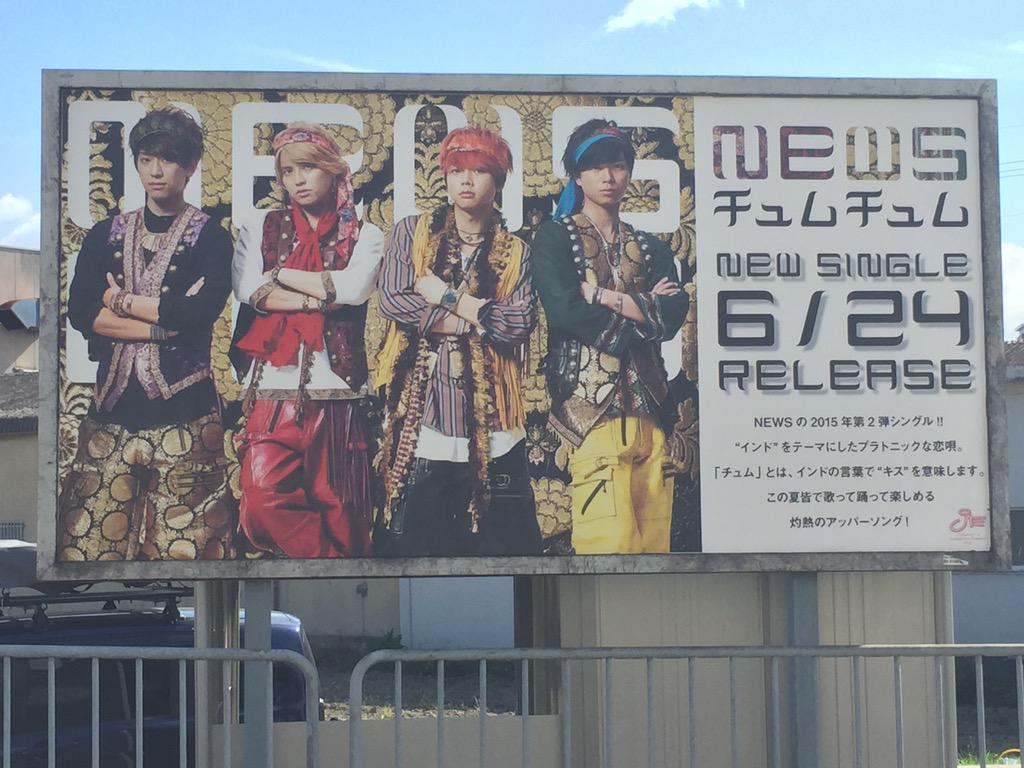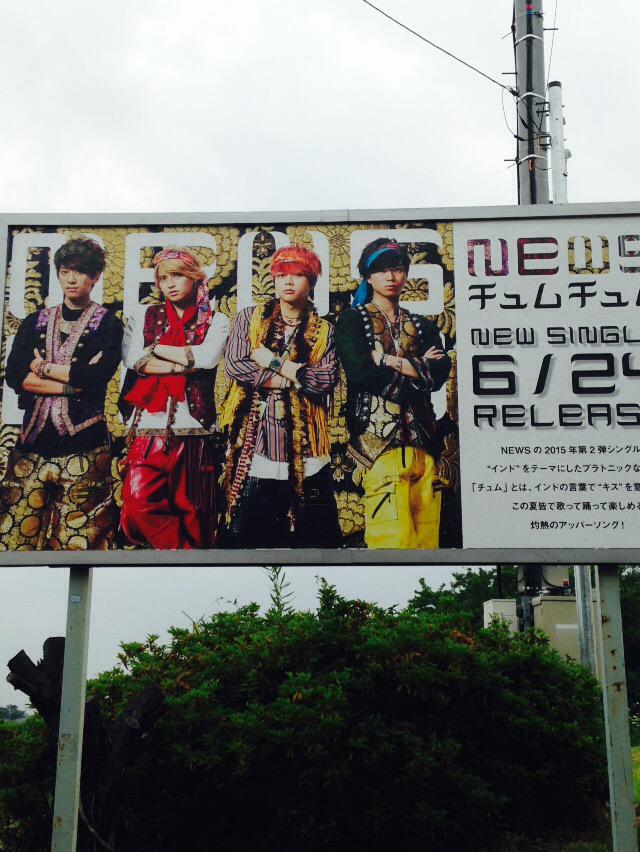 (via J-net, pic credits @masu_sukiyanen, ‏@JpKa19love)