E-girls have to 2 new releases on the horizon. The first one is their new single "Merry x Merry Xmas", out December 23. The song serves as the CM song for Samantha Thavasa's "-Kimi ni Merry Christmas-" campaign. "Merry x Merry Xmas" will come in 3 editions: a CD+DVD edition, a CD only edition, and a One Coin CD only edition.
The second release is E-girls' first best album. It is titled "E.G. SMILE -E-girls BEST-" and is set for release on February 10. It will come in 5 editions: a 2CD+3DVD edition, a 3CD+3Blu-ray edition, a 2CD+DVD edition, a 2CD+Blu-ray edition, and a 2CD edition. The first CD will contain various songs that E-girls have released over their career, along with 2 new songs. The second CD will be a remix album. The first video disc that comes with the CD / Blu-ray editions will contain various music videos E-girls have released, along with a new music video for one of the new songs that was previously mentioned. The second and third video discs that come with the 2CD+3DVD and 3CD+3Blu-ray editions will contain footage from E-girls' Saitama Super Arena concert from earlier this year. The third video disc will also contain a documentary on the tour.
E-girls will be collaborating with phone company Suma Pula on their best album. When purchasers download an app, their physical purchase then becomes available on their smartphone or tablet, via Suma Pula Music and Suma Pula Video.
Check out more information on both of these releases after the jump!
Merry x Merry Xmas
CD+DVD edition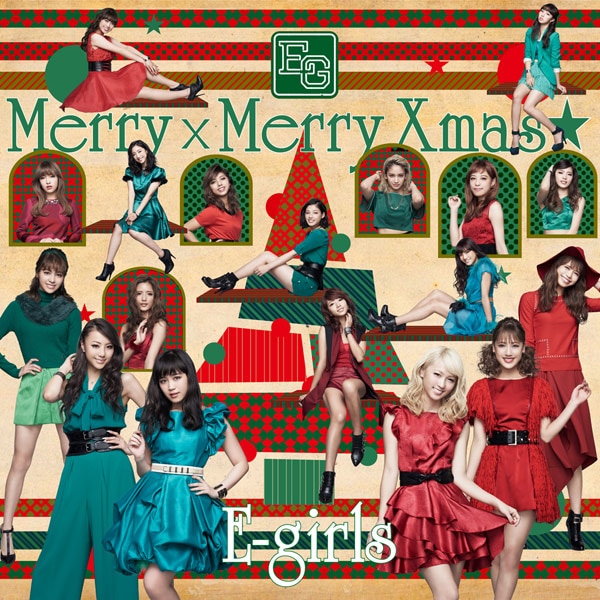 CD
1. Merry x Merry Xmas
2. White Angel
3. Boom Boom Christmas / Dream & E-girls
4. Merry x Merry Xmas (Instrumental)
DVD
1. Merry x Merry Xmas (Video Clip)
CD only edition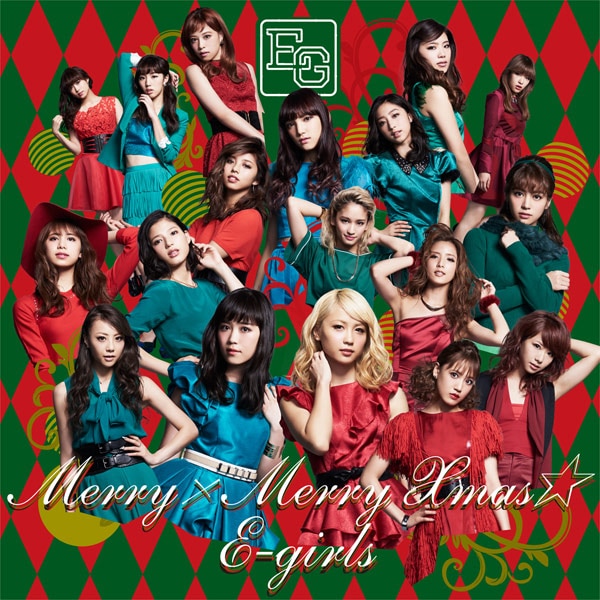 1. Merry x Merry Xmas
2. White Angel
3. Boom Boom Christmas / Dream & E-girls
4. Merry x Merry Xmas (Instrumental)
5. White Angel (Instrumental)
6. Boom Boom Christmas / Dream & E-girls (Instrumental)
One Coin CD only edition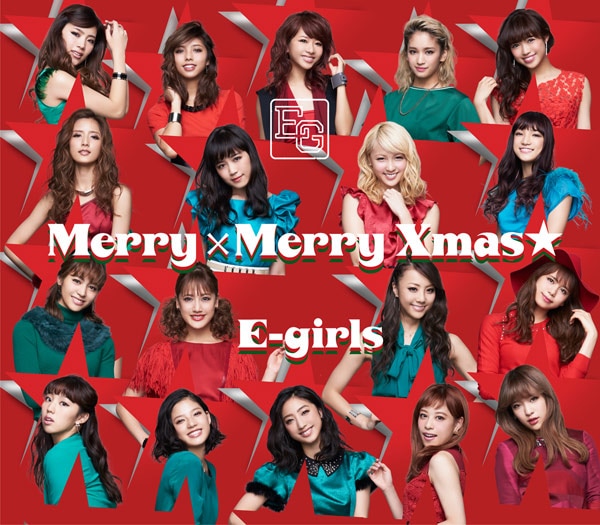 1. Merry x Merry Xmas
EG SMILE -E-girls BEST-
DISC-1 CD BEST ALBUM
1. Celebration!
2. One Two Three
3. Follow Me
4. THE NEVER ENDING STORY ~君に秘密を教えよう~ (~Kimi ni Himitsu wo Oshieyou~)
5. CANDY SMILE
6. ごめんなさいの Kissing You (Gomennasai no Kissing You)
7. クルクル (Kurukuru)
8. Diamond Only
9. E.G. Anthem -WE ARE VENUS-
10. おどるポンポコリン (Odoru Ponpokorin)
11. Highschool ♡ love
12. Mr.Snowman
13. Anniversary!!
14. Dance Dance Dance
15. Merry x Merry Xmas
16. Untitled New Song
17. Untitled New Song
DISC-2 CD Remix BEST
Details TBA
DISC-3 DVD Music Video BEST
・ Celebration!
・ One Two Three
・ Follow Me
・ THE NEVER ENDING STORY ~君に秘密を教えよう~  (~Kimi ni Himitsu wo Oshieyou~)
・ JUST IN LOVE
・ CANDY SMILE
・ ごめんなさいの Kissing You (Gomennasai no Kissing You)
・ クルクル (Kurukuru)
・ Diamond Only
・ RYDEEN ~Dance All Night~
・ E.G. Anthem -WE ARE VENUS-
・ おどるポンポコリン (Odoru Ponpokorin)
・ Highschool ♡ love
・ Mr.Snowman
・ Move It! -Dream & E-girls TIME- / Dream & E-girls
・ Anniversary!!
・ Dance Dance Dance
・ Merry x Merry Xmas
・ Untitled New Song
DISC-4 DVD E-girls LIVE TOUR 2015 "COLORFUL WORLD" in Saitama Super Arena vol.1
Details TBA
DISC-5 DVD E-girls LIVE TOUR 2015 "COLORFUL WORLD" in Saitama Super Arena vol.2 & Documentary
Details TBA