A few weeks ago, it was announced that former AKB48 members Atsuko Maeda, Yuko Oshima, Mariko Shinoda, and Tomomi Itano would be returning to the group for their new single, out March 9. That single now has a name, "Kimi wa Melody." It is part of the group's 10th anniversary celebration. The single will have 11 versions.
Today, AKB48 released the short music video for "Kimi wa Melody." It was directed by Mika Ninagawa, who also short the covers and promo picture for the single. She's previously directed the music videos for "Heavy Rotation" and "Sayonara Crawl."
Check out the video after the jump, along with covers and tracklists for the single!
Limited Edition Type-A
Regular Edition Type-A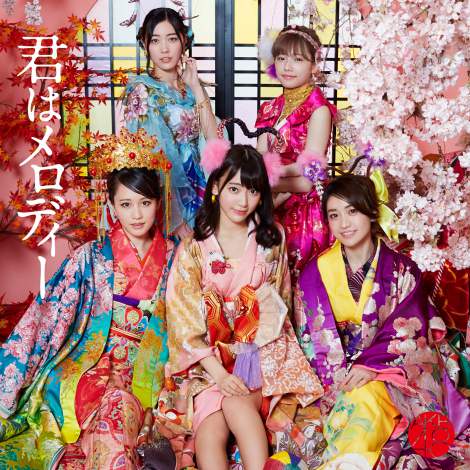 CD
1. 君はメロディ (Kimi wa Melody)
2. LALALAメッセージ (LALALA Message) (Jisedai Senbatsu)
3. Gonna Jump (SKE48)
4. 君はメロディ (Kimi wa Melody) (off vocal ver.)
5. LALALAメッセージ (LALALA Message) (off vocal ver.)
6. Gonna Jump (off vocal ver.)
DVD
1. 君はメロディ (Kimi wa Melody) (Music Video)
2. LALALAメッセージ (LALALA Message) (Music Video)
3. Gonna Jump (Music Video)
Limited Edition Type-B
Regular Edition Type-B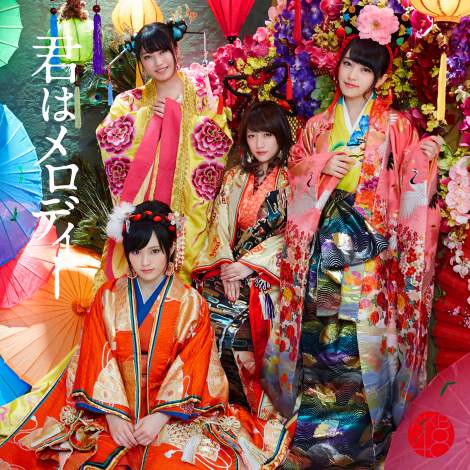 CD
1. 君はメロディ (Kimi wa Melody)
2. LALALAメッセージ (LALALA Message) (Jisedai Senbatsu)
3. しがみついた青春 (Shigamitsuita Seishun) (NMB48)
4. 君はメロディ (Kimi wa Melody) (off vocal ver.)
5. LALALAメッセージ (LALALA Message) (off vocal ver.)
6. しがみついた青春 (Shigamitsuita Seishun) (off vocal ver.)
DVD
1. 君はメロディ (Kimi wa Melody) (Music Video)
2. LALALAメッセージ (LALALA Message) (Music Video)
3. しがみついた青春 (Shigamitsuita Seishun) (Music Video)
Limited Edition Type-C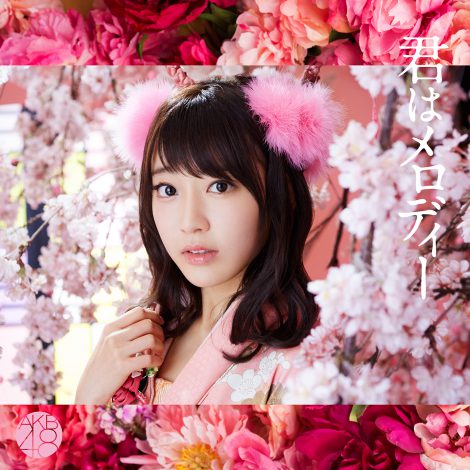 Regular Edition Type-C
CD
1. 君はメロディ (Kimi wa Melody)
2. LALALAメッセージ (LALALA Message) (Jisedai Senbatsu)
3. Make noise (HKT48)
4. 君はメロディ (Kimi wa Melody) (off vocal ver.)
5. LALALAメッセージ (LALALA Message) (off vocal ver.)
6. Make noise (off vocal ver.)
DVD
1. 君はメロディ (Kimi wa Melody) (Music Video)
2. LALALAメッセージ (LALALA Message) (Music Video)
3. Make noise (Music Video)
Limited Edition Type-D
Regular Edition Type-D
CD
1. 君はメロディ (Kimi wa Melody)
2. LALALAメッセージ (LALALA Message) (Jisedai Senbatsu)
3. Maxとき315号 (Max Toki 315go) (NGT48)
4. 君はメロディ (Kimi wa Melody) (off vocal ver.)
5. LALALAメッセージ (LALALA Message) (off vocal ver.)
6. Maxとき315号 (Max Toki 315go) (off vocal ver.)
DVD
1. 君はメロディ (Kimi wa Melody) (Music Video)
2. LALALAメッセージ (LALALA Message) (Music Video)
3. Maxとき315号 (Max Toki 315go) (Music Video)
Limited Edition Type-E
Regular Edition Type-E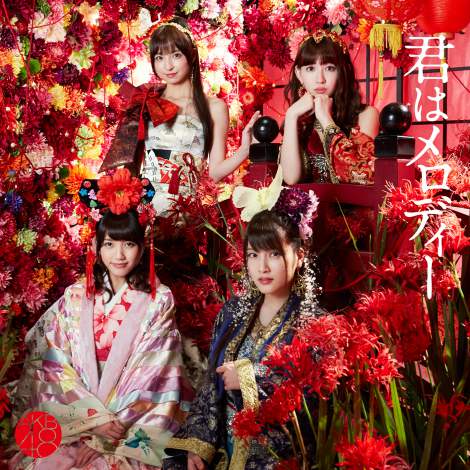 CD
1. 君はメロディ (Kimi wa Melody)
2. LALALAメッセージ (LALALA Message) (Jisedai Senbatsu)
3. 混ざり合うもの (Mazariau Mono) (NogizakAKB)
4. 君はメロディ (Kimi wa Melody) (off vocal ver.)
5. LALALAメッセージ (LALALA Message) (off vocal ver.)
6. 混ざり合うもの (Mazariau Mono) (off vocal ver.)
DVD
1. 君はメロディ (Kimi wa Melody) (Music Video)
2. LALALAメッセージ (LALALA Message) (Music Video)
3. 混ざり合うもの (Mazariau Mono) (Music Video)
Theater Edition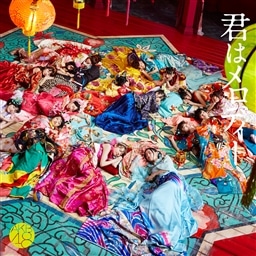 1. 君はメロディ (Kimi wa Melody)
2. LALALAメッセージ (LALALA Message) (Jisedai Senbatsu)
3. M.T.に捧ぐ (M.T. ni Sasagu) (Team A)
4. 君はメロディ (Kimi wa Melody) (off vocal ver.)
5. LALALAメッセージ (LALALA Message) (off vocal ver.)
6. M.T.に捧ぐ (M.T. ni Sasagu) (off vocal ver.)