Hello Arama! Japan readers! We are back with our monthly wrap up feature (well bi-monthly in this case). A few of the staff members have come together to share their faves for the months of October and November. Find out what the staff was loving these past 2 months! Also feel free to post what you loved this past October and November in the comments!
Ronald
October
G.RINA – Lotta Love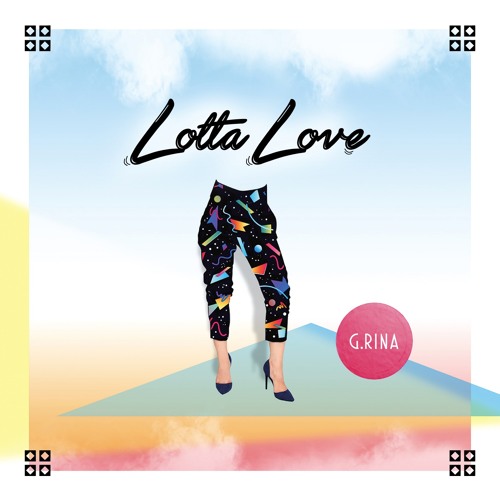 This album really surprised me. I had an inkling that I may like it based on some of the people involved in it, namely tofubeats and PUNPEE, but my expectations were truly exceeded. This album reminds me a lot of my childhood listening to 80s and 90s R&B and hip hop. "Lotta Love" has a lot funk and smoothness to it, something that I really enjoy.
The standout track on this is "Back In Love (Music)", which features PUNPEE and is produced by him. As soon as I heard it, my ears immediately perked up. There is a sample here I was very aware of. As soon as a realized that this song samples Sade's "The Sweetest Taboo", I was hit with another sample: Barbara Mason's "Another Man." "The Sweetest Taboo", and Sade's discography, was a staple in my house as a kid, so I am very familiar with the song. I discovered Barbara Mason's "Another Man" as a teenager via the documentary "Paris Is Burning", which follows a group of black and Latino gay men and transwomen in the 80s. It's probably the most important LGBT documentary ever. The song is played in a scene in the film, even though it's a very homophobic song. Apparently it was popular in that scene at that time. So listening to this G.RINA song was a really odd, but nice, linkage to that movie for me. I was amazed that PUNPEE had picked these 2 songs to sample, and then decided to use both samples in the same song. It's brilliant, and one of my favorite songs of the year. One of the things the Japanese have been known for is taking foreign influences and twisting them into something new, and this is a great example of that.
I also really enjoyed the album opener, "Midnight Sun." It's a great piece of 80s funk. I also really liked the tofubeats collaboration, "Ai no Maboroshi." It's a smooth track. I really liked the vocal effects on tofubeats' voice here. It reminds me of something that would be in an 80s R&B song.
Hitomitoi – THE MEMORY HOTEL
Continuing with the 80s trend is Hitomitoi's new album, "THE MEMORY HOTEL." Hitomitoi has been waving the flag for city pop for years now, and this album is no different. There are certain releases she's done in this vein that haven't really moved me, but this one has. It's funky, it's slick, it has a very sumptuous feel. One of the standout tracks on this is "Sono Me wa, Hypnotic." It's very representative of "THE MEMORY HOTEL."
https://www.youtube.com/watch?v=Z7meomfeS1I
JUJU – Yumemiru Chanson Ningyou
https://www.youtube.com/watch?v=aJjxcJpk8SE
This should've been an actual single, as opposed to just a digital one and then an eventual B-side. I love it when JUJU and Shinichi Osawa work together. It's some of his most inspired work since he was working with Eri Nobuchika back in the day (along with his work for After School). I believe that he is one of the most underrated producers in Japanese music of like the past 20 years. But going back to this new JUJU song, it's a cover of France Gall's 1965 hit, "Poupée de cire, poupée de son." That song was written by Serge Gainsbourg, and he is one of the people who influenced Shibuya-kei. This new JUJU song sounds like a Shibuya-kei song for now. It's a driving song, full of energy, and it still retains that 60s feel to it, but in a fresh way.
___________________________
November
Suiyoubi no Campanella – Zipang
Suiyoubi no Campanella really makes me think about the industry. They make me think about how an act on their own label, who only sells a few thousand copies per release, is able to have basically all the trappings of an act on a major label who is selling hundreds of thousands of records. The production on their songs is some of the best in the industry. I think that every pop girl who is looking for something new needs to call up Kenmochi Hidefumi, the mastermind of the group. I don't normally talk about videos when I do these reviews, but I have to with Suiyoubi no Campanella. They churn out so many, 6 in the case of this 10 track album. And the videos are visually superb. Like I said earlier, you wouldn't think that they are as small of an act as they are. Suiyoubi no Campanella always has a variety of sounds on their releases, and "Zipang" is no different. There are so many great songs on here, but one that didn't get a video is "Cho Hakkai." This is one of my faves on the album and I would've loved for them to had made a video for this as opposed to some of the other songs that got videos.
bird – Lush
https://www.youtube.com/watch?v=vcrfaQEi5Jc
https://www.youtube.com/watch?v=K0WQyScjSGc
https://www.youtube.com/watch?v=GZABeo17A7A
https://www.youtube.com/watch?v=jf5oRSIlszU
This new bird album was produced entirely by Tomita Keiichi, who also goes by Tomita Lab. As the album's title implies, this is a very lush album. There's a richness to the album, in both bird's vocals and Keiichi's production. This album is most a smooth affair, taking influences from R&B, jazz, funk, and electronic music. However, it does have its frantic moments, such as on the song "Ten."
Seiko Matsuda – Wakusei ni Naritai
I surprisingly like this song. I haven't been liking most of Yasutaka Nakata's output for years, but this one is actually good. It's very joyful, and it reminds me of why I liked his work in the first place. I do like that Seiko is collaborating with new people and trying new things 35 years into her career. And I also enjoy that she sounds like she's enjoying herself singing this song.