Team A's Haruna Kojima will be graduating from AKB48. On June 18th, at the HARD OFF ECO Stadium in Niigata, the announcement was made during AKB48's 45th single general selection. Her exact graduation date has yet to be decided.
This time around, she ranked 16th under the alias of Nyan Nyan Kamen, a mysterious masked member of the group. Appearing on stage and taking off her mask, she revealed herself as Haruna Kojima and broke the news. She also revealed this was the reason for not participating in the general election for the past two years. As this would be her last time participating in the annual election, she decided to enter this year's as a tribute towards AKB48.
Alas, no one was surprised at her announcement and Haruna was a bit shocked at the lack of reaction from the audience. Lastly, she encouraged everyone to continue supporting AKB48 in all of their future endeavors.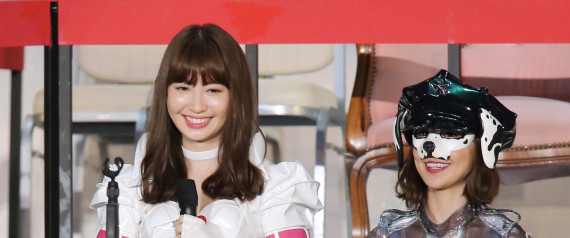 Via Natalie