Hallo!
What were some of our faves for April? Look no further

Ash
Album: Soutaiseiriron – Tensei Jingle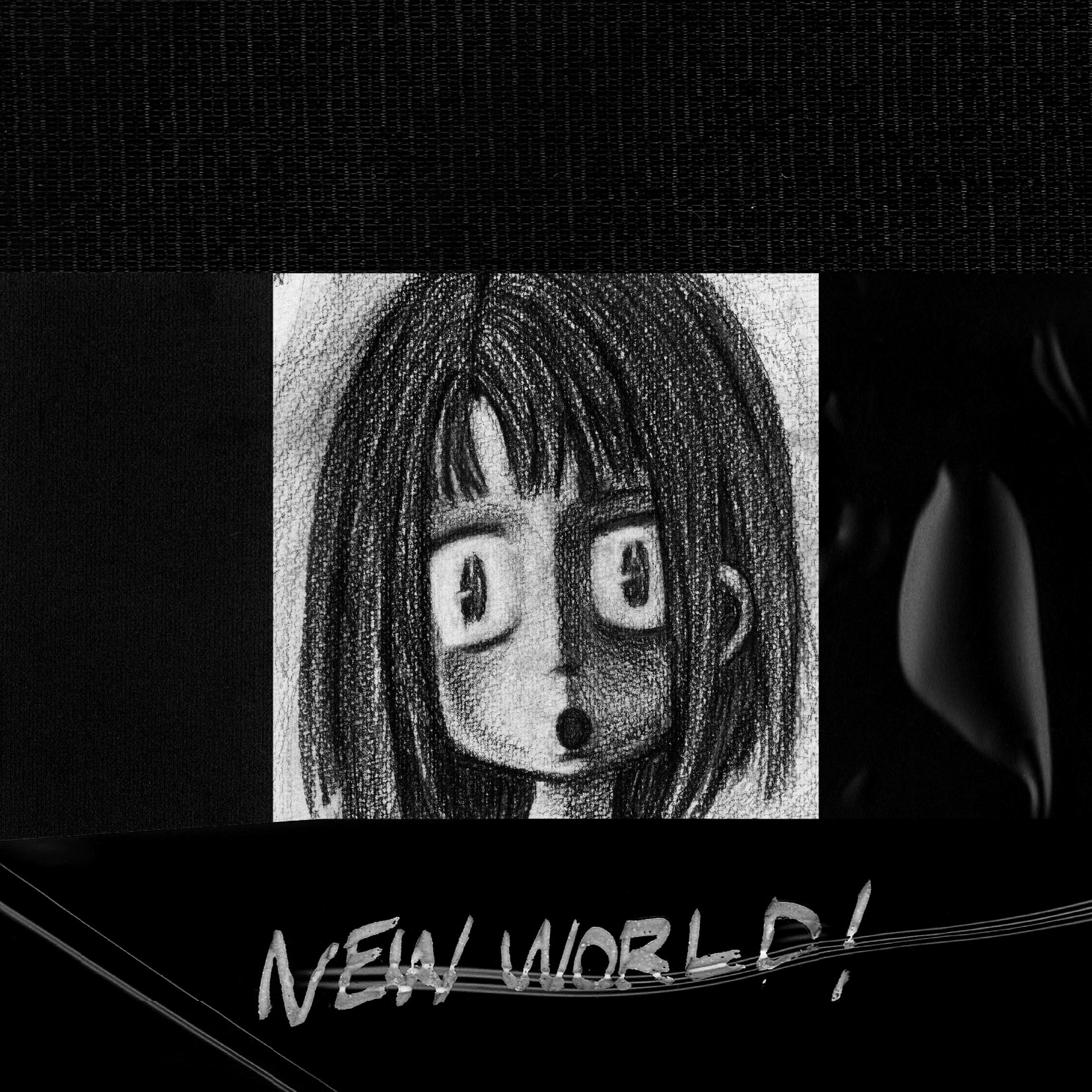 Soutaiseiriron return with a new album that on the surface, may seem just adorable and light listening. It is however, after multiple listens that the album really opens itself up to the more attentive of audiences. Indeed, Tensei Jingle represents a culmination of creativity and true collaboration. There's never a truly showy moment and there's always a great sense of unison in the band throughout. Production is marvelous- bright and focused- never messy or overbearing. This is becoming quite a rarity in Japanese Music- which more than not, opts for the instant hit in the face, wall of sound approach (which for some groups and artists, admittedly works better than others). It's impressive, rewarding, a little bit dark and highly recommended by yours truly. This month's most interesting release in my books.
Indigo
Single: Keyakizaka46 – Silent Majority


Silent Majority is the debut single of Keyakizaka46, the first addition to Akimoto Yasushi's 46 idol brand. Without going into an extensive digression about the idol genre and industry (which I imagine won't be very insightful seeing how badly-versed I am in the topic), I will just straight up say that the song is a good listen. For one, it's not a cutesy track people outside of the idol fandom (like me) often imagine for an idol group. The verses build creates a sense of drama via a low vocal range that the song continue to utilize until the very end of the chorus where it pays off nicely. Other tracks in the single are fine, but the titular track is the one to listen. One thing I can say for sure though, is how nice the PV is; if anything, you should watch it once.
Album: Perfume – COSMIC EXPLORER


Look, I'm not gonna say that COSMIC EXPLORER is Perfume—and by extension, producer Yasutaka Nakata—'s best release; that spot is eternally reserved for 2008's GAME. At the end of the day though, it's still a pretty swell album, despite being riddled with several issues. The thing to like the most about COSMIC EXPLORER is how it starts out sounding like a proper concept album, something the electropop trio has never before messed around with. The first half of the album is a collection of fresh-sounding new materials that fits well together, both theme-wise and sound-wise. Next Stage With You, Cosmic Explorer, and Baby Face may not break new grounds given how obviously they are inspired by other producers' work, but within the context of Perfume, are welcome spins to the group's extensive repertoire of pop anthems.
The latter half is an unfortunate obligatory inclusion of the era's MANY singles that drags down the album a bit too much. However, I'm able to concur that they are decent singles (Pick Me Up is great) that might sound nice to new listeners. All things considered, COSMIC EXPLORER is yet another good pop release from the trio.
Anime: Haven't You Heard? I'm Sakamoto


For some inexplicable reason, this spring I found myself trying to keep up with the latest anime releases after years of indifference. Long story short, there's a lot of things (Macross Delta is particularly great) but the series that is most worthy of recommendation this season is a comedy/slice of life anime called Haven't You Heard? I'm Sakamoto (Japan: Sakamoto desu ga?). It's an adaptation of a manga with the same title by Nami Sano, and it is by far the most universally hilarious series in recent memories.
It revolves around the titular Sakamoto, who is THE coolest high school student ever, and by cool, I mean flying-with-an-umbrella-to-save-an-injured-pigeon-in-a-storm-kind of cool. The story is written in a character-of-the-week format, where said character is a hotshot trying to outcool Sakamoto. Of course, Sakamoto then foiled him/her in the most spectacular fashion imaginable. The show takes character comedy to a stupidly incredulous level that you can't help but to laugh at; it's something everybody can definitely enjoy.
https://www.youtube.com/watch?v=bljDC9Q8mXg
Anna
Drama: Juuhan Shuttai!


In April my full attention is on the starting drama season. This Spring the colorful, funny, nerdy comedy about a newbie manga editor absolutely won me over. Haru Kuroki stars as Kokoro Kurosawa, former judo champ, now a fresh recruit to a publishing company. It is actually quite refreshing to see this acclaimed dramatic actress in a comical role: almost "overreacting" with constantly flushed cheeks and patchwork sweaters. Then there's a whole palette of supporting cast members as her fellow editors, sales staff and manga artists (big stars and fledglings alike) and there is no weak link here either. I'm enjoying it more and more each week. Must-watch.
Kyle
Single: C-ute – Naze Hito wa Arasoun Darou / Summer Wind / Jinsei wa Step!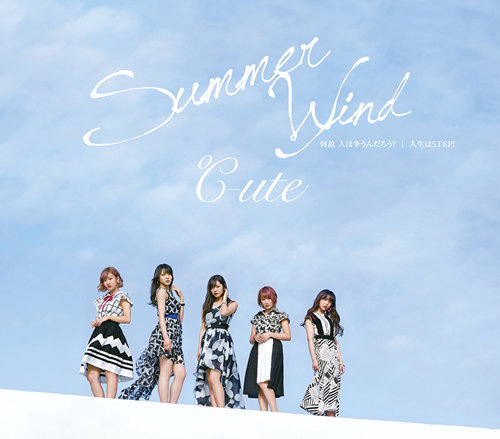 So far this is the best H!P, and possibly idol single of the year. Is it really the best? idk I'm biased and my wai*u is in the group. But really with this release C-ute continues their positive growth as artists, can't wait to see what they do next.
Ronald
Album: D.A.N. – D.A.N.


With their first album, D.A.N. really positions themselves as a band to look out for. Their self-titled release is a chilled out mix of indie rock and electronic music topped with emotive vocals. "D.A.N." is a very atmospheric record which features a lot of space, at certain points feeling downright minimal. The standout track on the album is "Native Dancer", which shows that the band can do more than just their sleepier sound.
EP: Nakashima Koh – TAXIS


Nakashima Koh is a new singer on the scene with an interesting mix of sounds. House, UK garage, city pop, jazz, pop… There's a lot going on here, but he makes it all come together to form a cohesive work. With this being his second release, the first EP of his came out earlier this year, the future looks bright for Koh.
Sou
Single: Utada Hikaru – Manatsu no Tooriame


Hikki's comeback had almost all eyes on her, but didn't satisfy all fans. I'd really like to share Hanatana wo Kimi ni here too, but if Manatsu no Tooriame has already struggled to get featured on my selection, Hanatana wo Kimi ni had an even more difficult time. Manatsu no Tooriame is an awesome track that has both precious lyrics and a nice composition that improves as the song goes on: the last part of the song is remarkably enjoyable when listened with nice headphones, though it still felt for me like a build up that didn't get anywhere, and possibly could have concluded in a better way.
Single: FAMM'IN – circle


This unit came out of nowhere but delivered one of the best songs of 2016 so far in my opinion. The est of the mini-album is fairly good too, though its main track, circle, is an outstanding work where every part of its execution (musically, visually and lyrically) flow seamlessly in a song wher its general tranquility gets interrupted by an awesome trap part that, far from feeling out of place, empowers the rest of the song and saves it from feeling way too receptive.
What were some of your faves for the month? Share them below!